Question: Can I remotely spy on someone's phone?
Yes. With the right spying app, you can use your computer to monitor almost all of the digital interactions of your children, employees, or partners by tracking calls, text messages, and GPS locations among other things.
These clever software (such as NEXSPY) are able to bypass just about any cell phone firewall because they monitor data remotely.
By using online technology, it extracts information from the target phone or tablet through a control panel with up to 4G connection. It means it works in stealth mode remotely.
How Does NEXSPY Work?
NEXSPY is a surveillance application for smartphones. It allows you to track your kids' or employees' phones without letting them know as it works in stealth mode.
Whenever you install NEXSPY on a phone, you will be able to view its activities and find out where it has been and what it has done.
Every time the NEXSPY app is turned ON, it will run in the background of a phone gathering information (location, call logs, chat messages, etc.) through secret spy codes and transferring them to your account.
Which Devices Can I Monitor?
If you want to find out what's going on in your phone when the pesky owner won't give you the passcode, all you do is download NEXSPY App.
Connect it to your NEXSPY Cloud Portal and you'll be able to log in at any time to see EVERYTHING anyone is doing on your phone. Sounds cool, right?
NEXSPY Compatibility
NEXSPY is working on all popular devices ranging from Samsung to Huawei, Xiaomi, Sony, and iPhone. It lets you track the exact locations of your most prized devices and scrutinize their activity 24/7 through its high-grade monitoring interface.
With one license, you can cover up to three android phones with tracking features from any device for a small fee.
Requirements for Android Phones
Physical access to the target device is required.
The target device should be Android 4+.
Target device rooting is required for some functions such as apps screenshots, web activity, and messaging apps.
Internet connection is mandatory.
While WhatsApp, Viber, Facebook messenger, and Gmail monitoring can work without rooting.
Requirements for iOS Devices
The iOS compatibility for NEXSPY requires the target iPhone.
Must be running iOS 7 – 14.
It should be jailbroken.
Internet connection is mandatory.
Target device rooting is required for some functions such as apps screenshots, web activity, and messaging apps.
While WhatsApp, Viber, Facebook messenger, and Gmail monitoring can work without rooting.
Related Read: Snoopza Reviews - Is It a Real Free WhatsApp Tracker App?
NEXSPY Monitoring Features
NEXSPY features more than 40 innovative ways to monitor someone's activities. Using NEXSPY, you will never wonder what your children are up to or where your spouse is on any given day - whether it's using the GPS tracker, receiving a call log for their cell phone, or reading their text messages sent and received.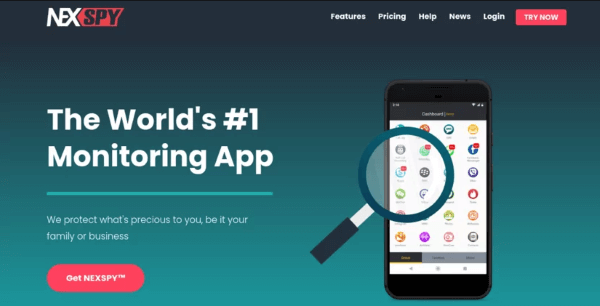 Monitor Phone Calls and messages
If you want to know who your child or employee is calling or texting, it's useful to track their everyday activities. NEXSPY provides details of incoming and outgoing calls and messages, missed calls, call logs, contacts list, caller ID alert, and VoIP Call Logs.
Track GPS location
With NEXSPY you can Track GPS Locations knowing where your child is at any given time. The GPS tracker features include Real-time GPS tracking of a target phone by providing the location history and Date and time of the target user. You can also view the location on Google Maps. Plus geofencing option is also available.
Record Key Logs
NEXSPY is the best keylogger for both Android and iOS that captures every keystroke on the target phone keyboard. It gives insight into your kids or employee keyboard activity through Keyword Alerts. You will be notified when your desired keyword appears on the search bar, emails, or messages, etc.
How to Set up NEXSPY?
Setting up NEXSPY software is very easy. First, you have to purchase a NEXSPY™ subscription plan so you can receive a premium monitoring license. Then, you need to download and install the app onto the target phone. That's all! Now you will be able to discreetly monitor everything that happens on the phone while staying out of sight.
Using Steps of NEXSPY
Here is the step-by-step guide.
Get a License:
To enjoy the unlimited feature of NEXSPY, you need to first purchase a suitable plan and get your license details. All of these details will be delivered to your email inbox.
Install the App:
After subscription to a plan, Log in and install NEXSPY software on the target device by following the given instructions.
View the Data:
Once installation is completed, you can track the target device and View collected data from the phone through your account Cloud Portal.
NEXSPY Cost & Free Trial
NEXSPY offers a 3-days trial for just 0.99 USD so that you can use the amazing features and evaluate whether it's worth the money or not.
NEXSPY offers three plans for subscription with 14 days money-back guarantee.
Its basic plan costs $39 per month.
3 Months plan costs $29 per month. You have to pay $87 every 3 months.
The third plan is for one year costing $19 per month. With a 52% save offer, $228 is billed to be paid every 12 months.
All NEXSPY™ Premium plans provide full access to all monitoring features. With an easy installation guide, they offer 24/7 Customer Support. Also, it is available for both; iPhone and Android devices.
By subscribing to any one of the premium plans you'll be able to view the calls, messages, and emails of the target user. Not only that you can read their WhatsApp, Viber, and Facebook chats. Also, it enables you to monitor web history, search bar, and keystrokes, etc.
Along with the geofencing feature, you will be able to track their real-time GPS location. It provides access to photos and videos etc.
NEXSPY Pros and Cons
Here are some of the positive and negative sides of the NEXSPY software.
Pros
Easy installation and use
NEXSPY is very convenient to use. It is easy to set up. Only three steps of the installation procedure are required; get a license, install the app and start monitoring.
Affordable Prices
Three subscriptions packages are available which are very affordable.
Cons
Here are some downsides of this app.
To enjoy some features like monitoring of some apps on target iPhone, jailbreaking is required.
Physical access to the phone
To install the app on the target device, physical access is required.
Plan cancellation
Plan cancellation is hard as you have to prove its incredibility otherwise you are ineligible to cancel the subscriptions plan.
To avoid all these downsides you can rather try KidsGuard Pro for Android which is a better option. It let you track the target device at a much cheaper price with many unlimited features.
NOTE:
You can simply click Monitor Now button below and skip to KidsGuard Pro's website to sign up an account and pick a plan which fixs for your needs.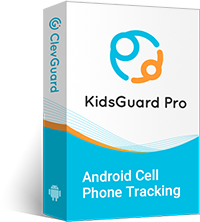 KidsGuard Pro for Android Features
Track cell phone location in real time and view location history
Check all incoming and outgoing calls & SMS
Spy on social media apps like WhatsApp, Instagram, Snapchat, Facebook, Viber, WeChat and more
Remotely access the files on the target phone, like contacts, photos, call logs, etc.
How to Cancel NEXSPY?
If you are not happy with NEXSPY services and of course, there should be a valid reason, then only you can cancel the plan and receive a full refund within 14 days of your purchase.
Valid reasons mean in case there is a technical fault in the software which cannot be fixed by the NEXSPY Customer Support Team, you may be eligible for a full refund per their Refund Policy. Invalid reasons such as you have changed your mind or subscribed by the fault are not entertained.
To cancel your plan, you are required to send your refund request to the Customer Support Team at support@nexspy.com. Refund requests made through ways other than their official account are not acceptable by the NEXSPY team.
NEXSPY Reviews - Verdict
NEXSPY offers a whole host of features that will enable you to track your child's whereabouts. This is vital if you are concerned that they might be meeting up with strangers in person or simply interacting with questionable individuals online.
The app works on both Android and iOS devices but it is only available for jailbroken iOS devices. To use it, first get hold of the target device (the phone). Secondly, install the app and give permissions to do what it needs to do so that you can effectively keep tabs on everything they do while using the device.
Therefore, KidsGuard Pro is the best option to track the record of any phone including iPhones. It is because that you don't need jailbroken iOS devices. Rather you simply download and subscribe to a subscription plan and enjoy the unlimited features including social media monitoring and geofencing.