There are various reasons for which one may need to delete apps from his Chrombook. If there is any storage issue and some install apps are not used at all, you can delete them. If your kid has a Chromebook, you can delete certain apps that are not appropriate for him and distracting him.
Having a Chromebook is easier for any kid to operate as it has Android operating system. He can control the device more like a smartphone. There are various ways by which you can delete any app on a Chromebook. In this article, we will illustrate all the ways on how to remove an app from Chromebook.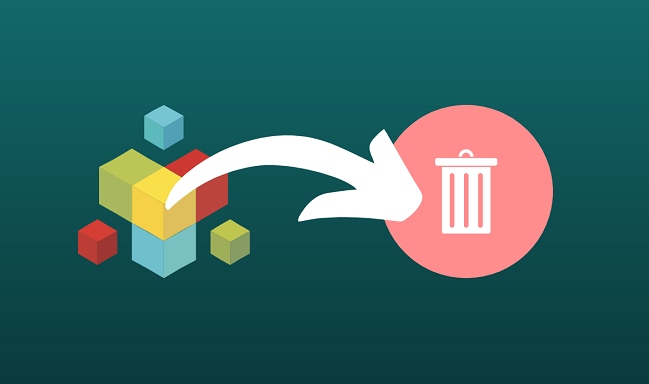 Way 1: Delete Extensions via Chrome
If you have extensions installed in your Chrome browser, you can uninstall them so that they do not take up extra memory space and make the browser slow.
Step 1: Open Chrome browser from your Chromebook.
Step 2: Click on the three-dot icon at the top right corner.
Step 3: From the dropdown menu, select More Tool and click on Extensions.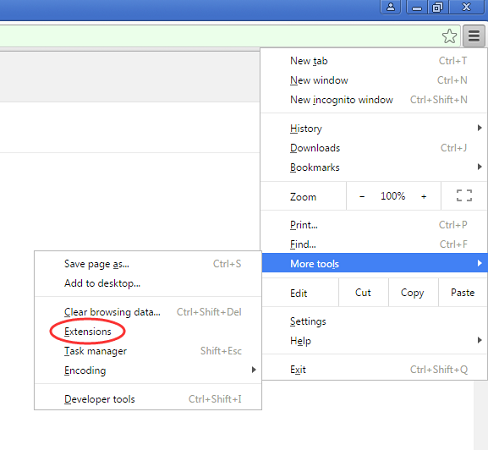 Step 4: On the next screen, you will see all the installed extensions in one place. Under every installed extension, you will see two buttons – Details and Remove.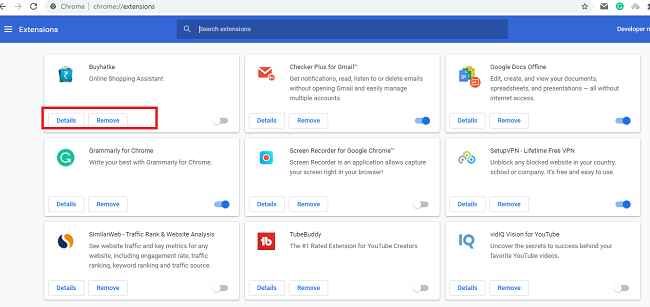 Click on Remove button for that extension that you want to delete.
Step 5: You will get a confirmation message on the screen. Click on Remove button of that message to complete the uninstallation process.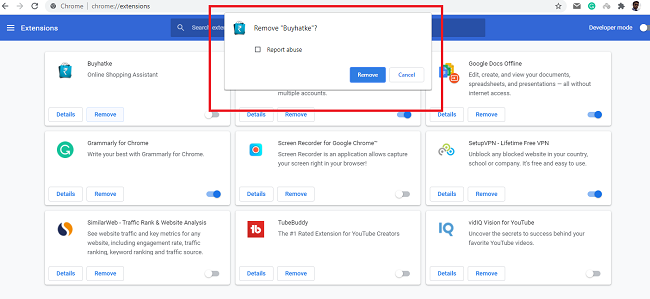 Way 2: Delete Apps Through Google Play Store
Just like in a smartphone, you can delete any installed app on a Chromebook directly from Google Play Store.
Step 1: Click on the Launcher icon at the bottom left corner.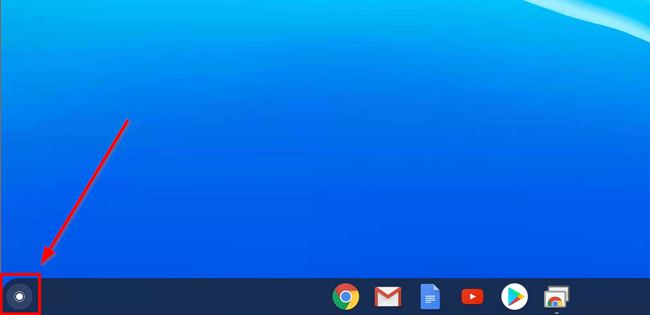 Step 2: A search bar will appear with five app icons. Search for "Play Stores" and you will find Play Stores app in the result. Click on it to launch it.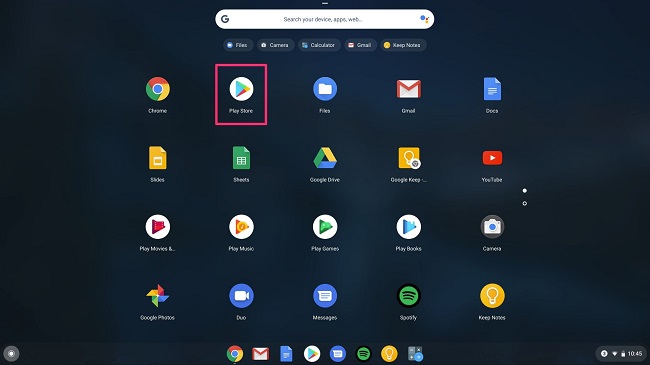 Step 3: Once Play Stores app opens, click on the hamburger(three horizontal lines) icon.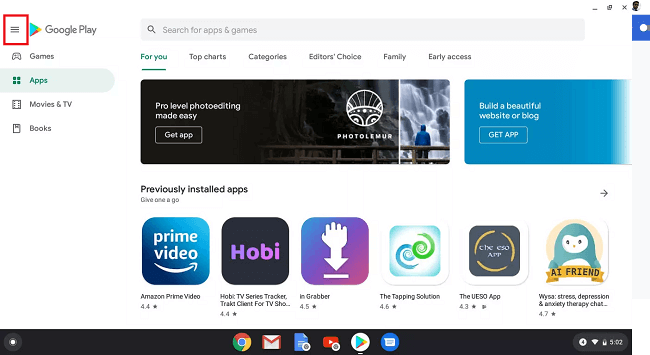 Step 4: From the menu, select My Apps & Games option.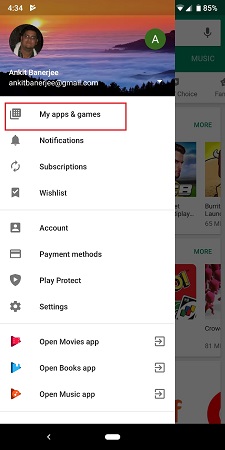 Step 5: On My Apps and Games page, go to Installed tab. Here you will see all the installed apps.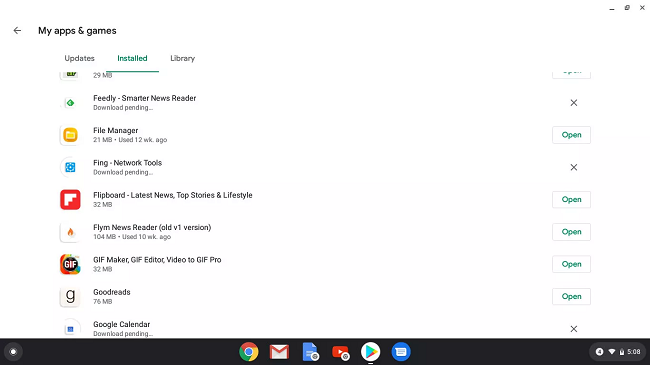 Step 6: Click the app you want to uninstall and then click on Uninstall button.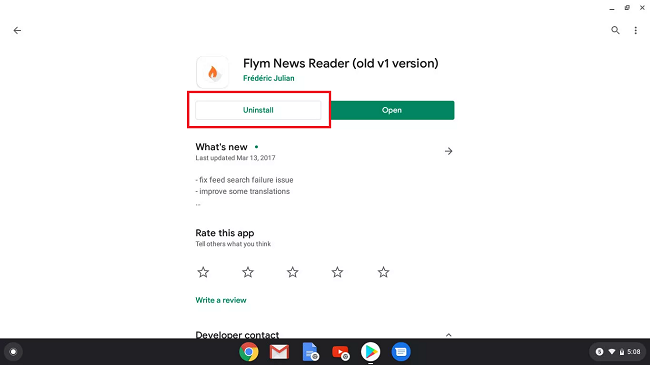 You will get a confirmation message, click on OK button to complete uninstallation.
Way 3: Delete Apps With Launcher
You can uninstall any app installed in your Chromebook directly from the Launcher.
Step 1: Click on the Launcher icon at the bottom left corner.
Step 2: A search bar will appear with five app icons. Tap on the Arrow icon to get Launcher on the full-screen mode.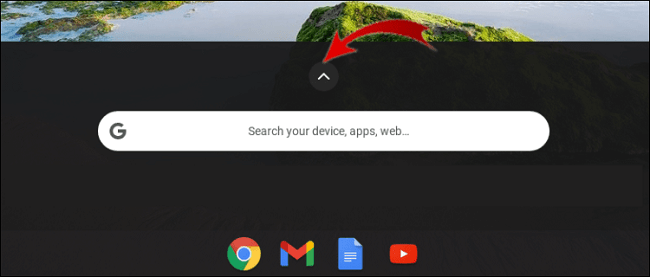 Step 3: On full-screen mode, you can locate the app you want to uninstall easily. If not, you can also search it by its name. Once you find it, right-click on it.
Step 4: From the dropdown menu, click on Uninstall option.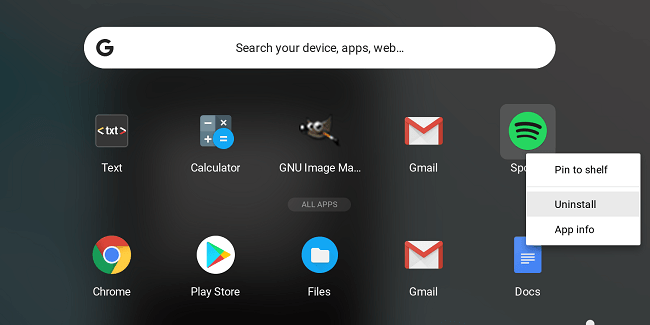 A confirmation message will be shown. Click on Confirm button to complete the uninstallation process.
Tips: How to Protect Your Child Online Safety?
When a child is exposed to the online world through a computer, he is vulnerable to various inappropriate content and activities. Therefore, it is the duty of the parents to look after their kids' activities on their computer regularly.
Why do you want to delete apps on your child's computer?
There are various types of apps available online that are not appropriate for kids. Besides, some apps are unproductivity and only going to waste their valuable time.
Game apps: Game apps are extremely popular among children of all ages. Playing a video game is not unhealthy when they play it for a certain time without hampering their daily schedule of studying. However, kids tend to get addicted to game apps and start playing them all the time. Therefore, their studying time and mental development decrease. This also leaves a bad impression on the mind, and they tend to live an unhealthy lifestyle.
Social apps: Social apps are beneficial for staying connected with friends. Kids tend to share notes and do group study through social apps. However, social apps also promote unhealthy competition, materialistic behavior, bullying, and inappropriate language. It is better not to give kids access to social apps as they are going to get addicted and waste time trying to impress their friends. Kids tend to do crazy things in order to get attention and be popular in the friend circle.
Harmful apps: Online world is full of harmful apps for kids. There are many apps that ask kids to do life-threatening challenges. Video streaming apps have mature content that is harmful to kids. There are also many educational apps that tend to provide wrong information.
All these apps need to be deleted from your computer's app. To find out if your kid is using any harmful app, you need to monitor their computer remotely.
How to keep eyes on what your child browse on their computer?
For remote monitoring of your kid's activities on his computer, you have a use a parental monitoring app. MoniVisor for Win is the best software for complete monitoring. You can check out the web activity of your kid and take steps to prevent any harmful activity.
Features Of MoniVsor For Win:
Track Social Apps – You can check the messages and conversations of your kid on popular social apps such as WhatsApp, Facebook, Twitter, Instagram, and much more. You can also check the photos and videos as well as files exchanged.
Track Internet Activities – You can check the browser history as well as the visiting time. You can open the websites and check whether your kids are accessing inappropriate websites or not. The software supports all popular web browsers starting from Chrome and Edge to Firefox.
Record Keystrokes – You can silently record every keystroke of your kid on his computer with MoniVisor. You can analyze the keystrokes and get credentials for various accounts you might have. You can log in and go through those accounts to track their activities.
Apart from these, you can also read emails, capture screenshots live, and check files.
How to Monitor Your Kid's Web Activity with MoniVisor?
Step 1: Click the sign up button to create an account with MoniVisor for Win.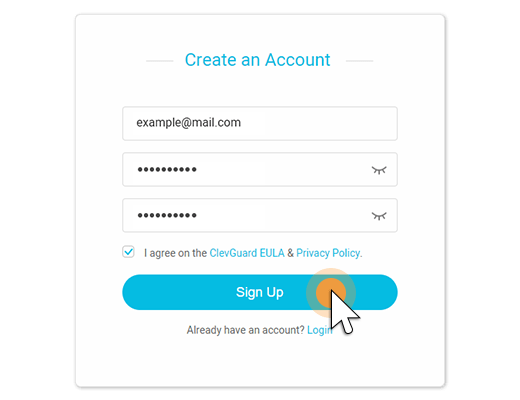 Step 2: Purchase a suitable plan, and once payment is done, you can go to My Products and Orders Management page. Once you open the webpage, click on Setup Guide option for getting instructions to follow.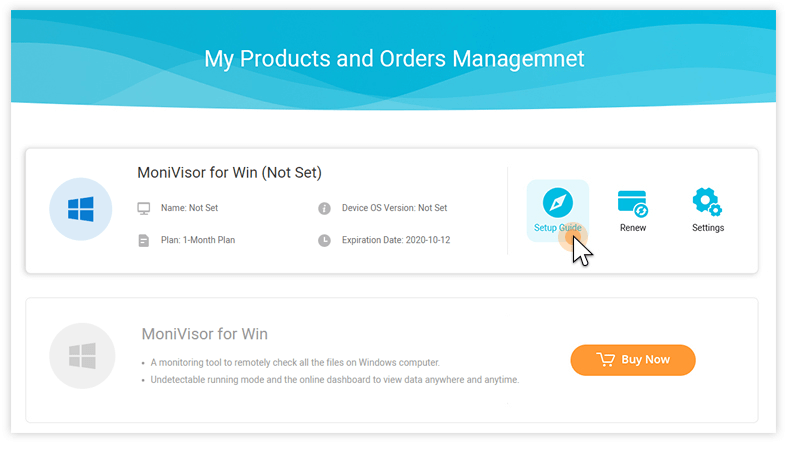 Step 3: Now, you need to download and install MoniVisor on your kid's computer. Visit the download link from the computer's web browser.
Step 4: Download MoniVisor from the website and install it by following on-screen instructions.

Step 5: Open the software and log in with your account credentials.
Though optional, you can also install MoniVisor browser extension to monitor mails and chats.
Step 6: You can come back to your computer and log into your account from the official website.
Step 7: When you go to Dashboard, you will see all the recorded data from your kid's computer. Go to Web Activity to check his browser history.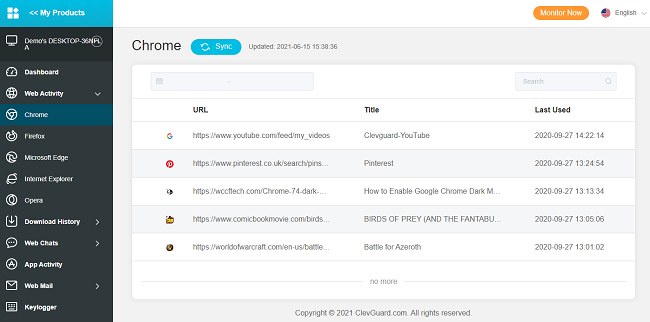 There are various other parameters also available for complete parental monitoring.
How to delete the harmful apps on your child's Chromebook?
After using MoniVisor for Windows to monitor, you can find if there are harmful apps on your child's Chromebook. Besides, you can find out if your child is misusing any social app. If you find any such harmful app, you can use any of the three ways we have mentioned in this article to remove it instantly.
Summary
Hopefully, you have found your answer to the question "how to delete apps on Google Chromebook?". If you are deleting the apps to stop distraction for your kid, you should also ensure your kid's safety in the online world. You have to keep a close watch on the apps your kids are installing and using regularly. MoniVisor is the best software for remote parental monitoring and take steps to guide your kid on the right track.