Have you ever been annoyed to type the same paragraph over and over again? Or getting your fingers tired by constantly keeping a single key pressed for a long period on the keyboard during a game? These repetitive tasks, even though easy, are a hassle and this hassle can be easily avoided by using the macro recorders. This way they record a script and direct your mouse or keyboard to perform the repetitive tasks for you. What is best is that, these directions and functions are triggered automatically. Find out about the best mouse and keyboard macro reader which are readily available for Windows run PCs and laptops.
1. EasyClicks Macros
This keyboard macro software is considered to be pretty dynamic in its actions and operations. It has an extremely simple user interface which makes the experience very comfortable. Whenever the need arises, this macro reader allows you to automatically make as well as customize the keyboard shortcuts which you need. All you need to do is specify the key of operation and choose the shortcut which is the most suitable for you. This program uses a simple scripting code which makes it very versatile.
You need not install this program on your Windows system. This program is preferred by many due to the ease with which it performs the functions. The only problem with this program is that it has not been updated since 2015.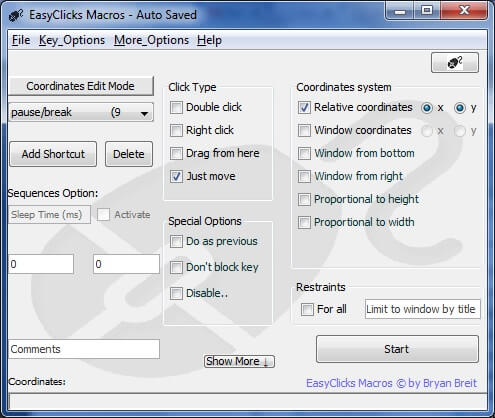 2. Auto Mouse Clicker
This is an incredible software which records each movement of your mouse strokes and plays the operation back whenever you press the shortcut keys. You can customize and configure several aspects of this software which includes pointer coordinates, click types and also the repeat patterns. The keyboard operations like the press of Alt, Ctrl and Shift with other keys can also be recorded by this software.
The best part about this software is that it comes in a very compact and light size. You can even configure each of the clicks separately. With such a clean user interface, it is extremely easy to use. But, this program can only record the mouse clicks and very limited keyboard operations.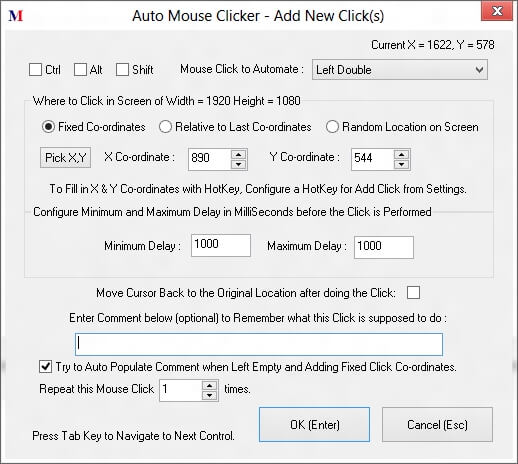 3. Mouse Record Premium
Even though the name suggests that this program is premium, this keyboard macro recorder free is actually absolutely free. It makes all your frequent as well as repetitive operations on your Windows system automatic. This program does this by recording your mouse clicks over time along with the keystrokes in a proper sequence in the macro editor. With this software you can easily make your computer perform all the repetitive operations.
It has a pretty intuitive user interface and each of the operations which you require can be individually configured. However, this program can only be installed on the C drive and it also is not compatible with many of the well known anti-virus software.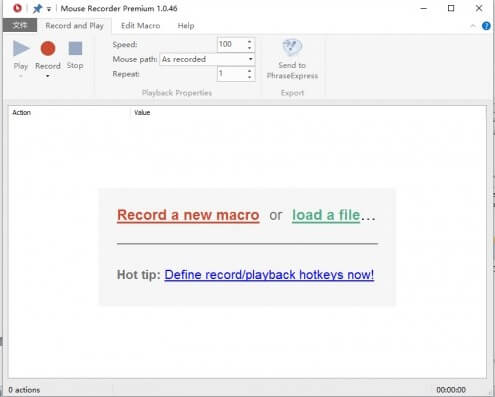 4. TinyTasks
This is one of the smallest macro readers available in terms of its size which is about 33KB. It is majorly popular due to the excellent feature of recording as well as playback. The most surprising feature is that TinyTask has only 6 buttons using which all the repetitive operations on you Windows PC is performed, making it pretty simple to use and operate.
One of the major highlights of this software is that using this you can easily compile to the .exe extension file. Even though this software comes with pretty attractive features, they are still limited when compared to its competitors.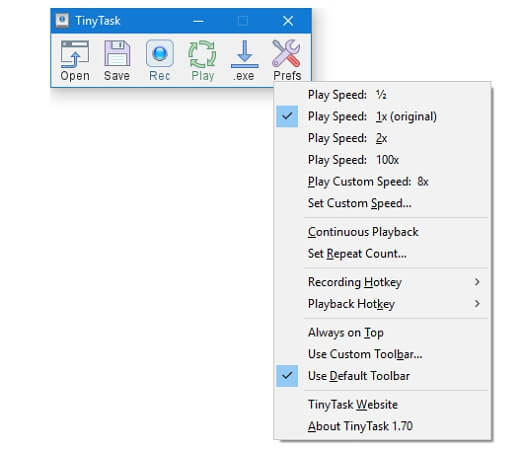 5. Mini Mouse Macro
Mini Mouse Macro is a mouse and keyboard macro reader which enables all its users to effectively playback as well as record the mouse clicks as well as the keyboard keystrokes. All the commands can be easily stored and also executed from any given storage devices. This way you need not go through the hassle of installing this software on your PC or laptop. This makes this software completely portable.
This works extremely well for various games on a Windows device. The main highlight of this software is that it is of less size as well as portable, making it highly efficient and simple to use from almost anywhere. However, it does take some time to get used to the main interface but once you get the hang of this, is pretty simple!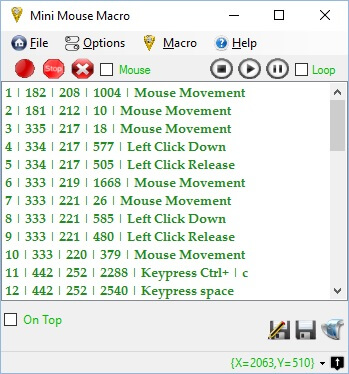 6. Macro Toolworks
This mouse keyboard macro reader is available in three different versions namely, free version, standard version and professional version. The best part about this software is that even the free version of it is sufficient enough to ease the basic repetitive operations on your Windows system. The free version of this program is pretty simple to use and allows the user to save and also record the keyboard keystrokes as well as the mouse clicks. Macro recorder or the command lines can be made use of to record the macro. This program is compatible with Windows 8, 8.17, 10, XP, and Vista.
All the triggers like closing or opening a window, date and the time, change a file or create one etc can be recorded with the help of this program. The only drawback is that the free version does not include several encryption features and also some of the major triggers, for which you would have to purchase the standard or the professional version.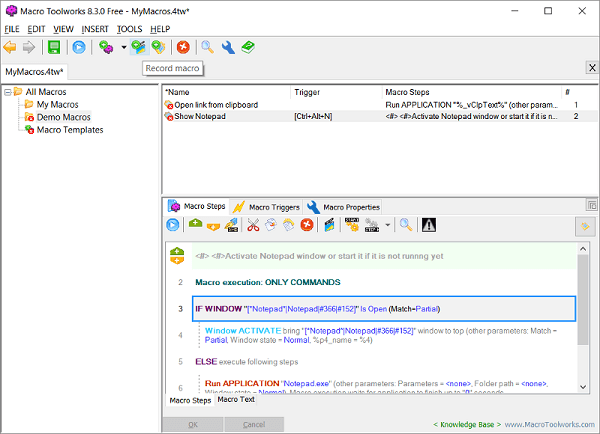 7. AutoHotkey
This is an open source software which works as an efficient macro reader for almost all of the Windows systems. Unlike many other software discussed above in the article, this simple keyboard macro reader program entirely relies on the scripting language for automating your operations. Due to this, some basic knowledge about the coding is required by the user while using this software. The very first thing which you need to do is create a script file and after that you would have to add some hotkeys. The help document pops up during the setting up of this program which does help out to some extent.
Apart from recording the keyboard and the mouse strokes, this software also helps the users by recording the repetitive joystick inputs. The major fallback of this program is that the user needs to have the basic coding language to operate and use this program which limits its use.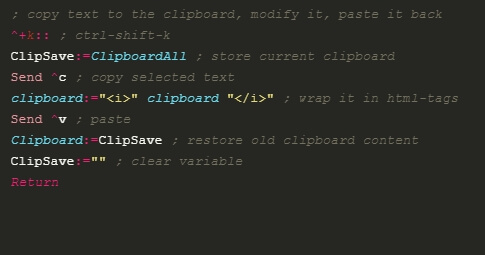 8. Ghost Mouse
This keystroke macro reader makes use of only two buttons to carry out most of the operations. This makes it extremely simple to use and is preferred by many. This software records all the repetitive moves of the keyboard as well as the mouse inputs on your Windows system. The two buttons used by this program for the automation process are the play and the record button.
Even though this program is very simple to use and comes in a small size, it has very limited features making it useless for the users who are looking out for macro readers with advanced features.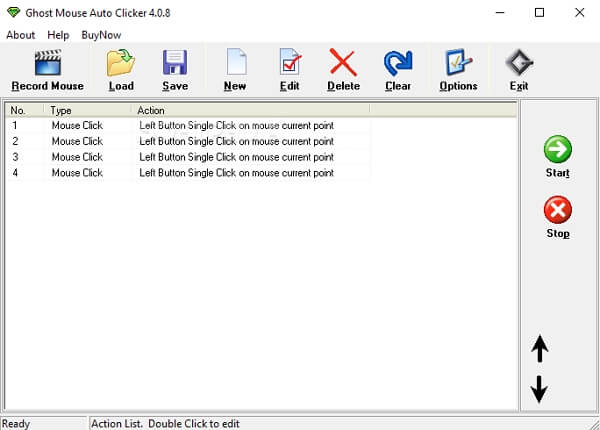 KidsGuard Pro: Best Keyboard Recorder for Android
Some of the users, especially the parents may want to have an efficient keyboard recorder for monitoring their kid's cellphone activities as well. Since most of the popular games and apps are readily available for the Android phones, the kids are majorly using these devices on an everyday basis. The best app to monitor all your kid's activities on their phone and keep them safe from danger is KidsGuard Pro.
This is an excellent parental control app which not only has the excellent feature of keylogging but also have other advanced features as well.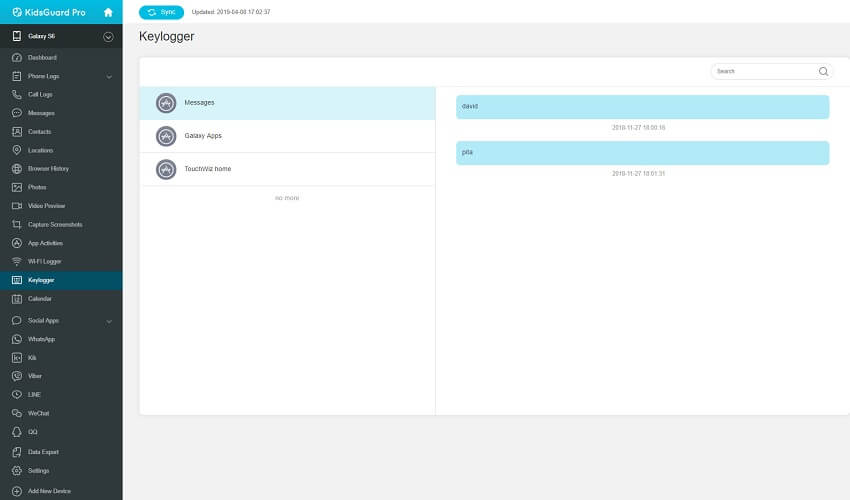 Features:
The feature of keylogging can help parents keep a check on the messages received and sent by their kids on their phones.

This keylogging feature also allows the parents to check their kid's phone's browsing history and learn about what their child is looking for online.

It also lets the parents track the social media activities of their child on the phone.

A real time screenshot can also be taken of the target phone through this app.

Once it is installed on the target device, it runs invisibly.

The current location of the children can also be tracked by parents.
This app comes with a free demo and is highly recommended for employing good parental control to keep your kids safe from dangers online.