GB WhatsApp is a free and easy-to-use mobile messaging application. GB WhatsApp allows its users to transmit messages, share photos, videos, and other files, and also share GPS location information.
It is the best WhatsApp alternative in the market. It has awesome features like DND mode, Anti-Ban, Privacy Mode, etc.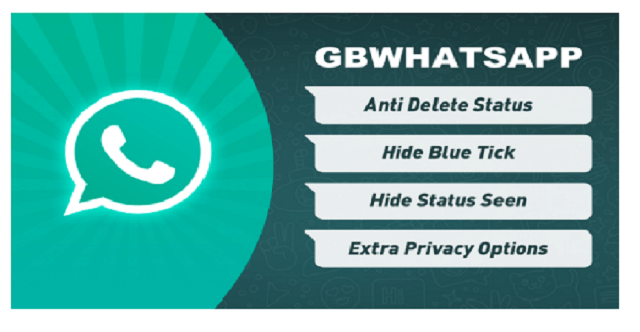 So let's say you're already a Whatsapp user and you also have an android device. Would it be worth it to download GBWhatsapp? There's a good reason why GBWhatsapp is one of the top Android apps today. GBWhatsApp for Android is the app everyone just wants to try.
GBWhatsapp App Is Now Available For iOS & Android
How to Download GB WhatsApp?
It's easy to download and install GBWhatsapp for Android! The good news is that it's super easy to download and install GBWhatsapp on your Android device. Follow these 3 Easy Steps: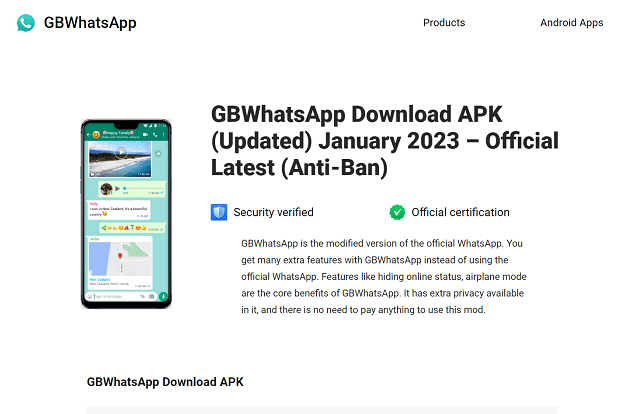 Open your web browser and go to the GBWhatsapp download page.
After downloading, open the file and click Install.
The installation process will take a few minutes to complete.
Once it's complete, you will see a message on your screen that says "Install Succeeded" and "You are all set!"
Now open GBWhatsapp on your Android device and enjoy it!
How to switch from WhatsApp to GBWhatsApp, without Losing Data
To make the switch from WhatsApp to GBWhatsApp:
You will have to uninstall your WhatsApp and install GBWhatsApp.
After installing it, go to the folder named WhatsApp in your computer and then rename all normal files that you find in there, this includes the media and chats.
After renaming all these files. you can install GBWhatsApp on your device. Meanwhile, If you want to use WhatsApp again after installing GBWhatsApp, then follow these steps:
Go back to your previous folder for WhatsApp (uninstall) and delete it from your device.
Then go back to the installation folder of GBWhatsApp and install it on your device.
Congratulations, you've switched to GBWhatsapp without losing your Data.
Exciting Features of GBWhatsApp – You should Know
GB WhatsApp is a great alternative to the standard WhatsApp app. It's packed with tons of features that will make your conversations more fun and less stressful.
Here's a list of some of GBWhatsApp's best features:
Availability: GB WhatsApp is available on all devices, including Android, iOS, Windows and even BlackBerry (if you've got one of those).
No Character Limit: GB WhatsApp includes no character limit on messages—you'll have plenty of room to say whatever comes to mind!
Hide Last Seen Blocking: You can hide who has seen your last message or block users from seeing your last two or three conversations in one go.
Hide Second Ticks: This setting allows you to hide second ticks—those little "I'm thinking about this" or "what are we doing now" emojis at the end of messages. They're unnecessary and annoying, so you can disable them if you want!
GBWhatsapp--It's Totally Safe And Secure
GBWhatsapp has been developed by a team of engineers from Google and WhatsApp, so it's not surprising that it offers high security standards.
It's also worth mentioning that there will be no ads in this app – or any other apps from this developer – because they are trying to make sure their users' privacy is protected at all times.
WhatsApp vs. GBWhatsApp, What's the Difference?
GBWhatsApp and WhatsApp – Side-By-Side Features Comparison
| | WhatsApp | GBWhatsApp |
| --- | --- | --- |
| 1 | WhatsApp is a freeware instant messaging application that lets users communicate with each other via text messages and voice calls. | GBWhatsApp is a WhatsApp mod with new and improved features, released in 2014 five years after the original version was released. |
| 2 | You can download WhatsApp from Playstore. | Download GBWhatsApp as an APK file from its official website. |
| 3 | The user cannot hide their online status. | The user cannot hide their online visibility from other users but GBWhatsApp lets them hide it from themselves only. |
| 4 | You require another security app to add a password in your WhatsApp. | GBWhatsApp has a feature of passcode itself. |
| 5 | WhatsApp doesn't allow you to see deleted message. | GBWhatsApp allows you to see deleted messages. |
Bonus: How to Read on Someone's WhatsApp Secretly?
Question:
Do you want to spy on someone's WhatsApp? How about monitoring on your kid's WhatsApp?
That's exactly what KidsGuard for WhatsApp does. KidsGuard for WhatsApp is a dedicated WhatsApp monitoring app. 99.9% undetectable and safe to use. Let's see how it works.
KidsGuard for WhatsApp is an app from ClevGuard, which was trusted By 180+ Million Families Worldwide.
Don't waste your time use complex technique to spy on someone's WhatsApp. Instead, install the KidsGuard for WhatsApp app on their phone and see what they're doing in real time!
The Ultimate Features of KidsGuard for WhatsApp
KidsGuard has great features for parents and it's well-priced for what you're getting. With KidsGuard for WhatsApp, parents can:
Comprehensive WhatsApp Monitoring: KidsGuard for WhatsApp monitors WhatsApp conversations and calls logs, messages, and voice messages on your Android device.
Easy to use: It's super easy to use but works with all Android phones and tablets without any hacking skill supporting. Installation takes only 3-5 minutes.
Competitive new features: Run in stealth mode, sync your data to your phone and receive real-time alerts.
Competitive new features: Run in stealth mode, sync your data to your phone and receive real-time alerts.
View & Save All Media Types on WhatsApp: Photos, Videos, Voice & all types of Documents
How to Set Up KidsGuard for WhatsApp
After choosing your plan follow these 3 easy steps:
Step 1. First, purchase the KidsGuard for WhatsApp plan for and then prepare for setting up this app to the other phone.
Step 2. Then download and install the KidGuard for WhatsApp app from www.installapk.net on the target's phone. Follow the pop-up onscreen instruction when installing it on the target's phone.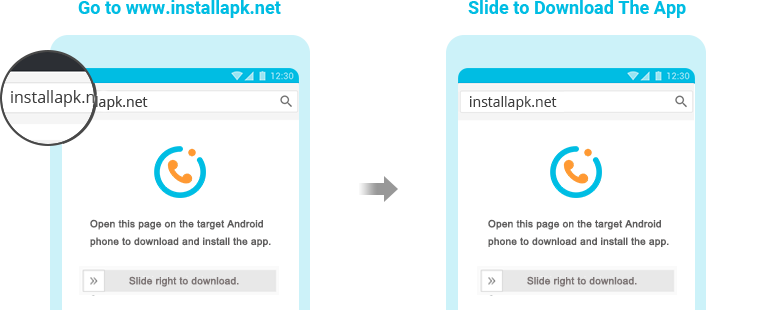 Step 3.After all setting being done, start monitoring messages right away!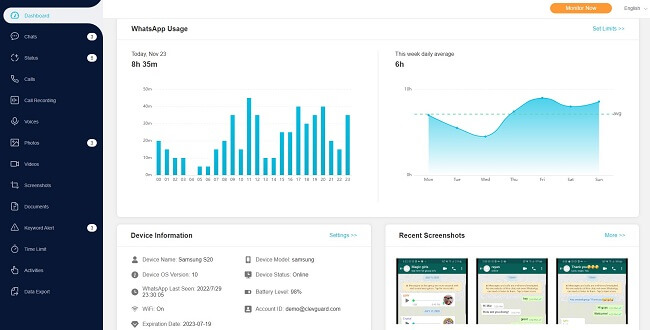 What You Can Monitor with KidsGuard for WhatsApp
KidsGuard for WhatsApp can monitor WhatsApp as you like to use it, which enables you to track messages, calls, statuses, videos, voices, photos, files, etc.
It monitors all the activities on the WhatsApp and can notify parents if anything is wrong.
KidsGuard for WhatsApp also catch inappropriate keywords when the target is using WhatsApp. You can also setup the alerted keywords with this app.
With KidsGuard for WhatsApp installed on your phone or tablet device, you can read any sending image or video even someone has blocked the target's phone number.
You can retrieve old WhatsApp chat history with KidsGuard for WhatsApp.
The target's WhatsApp will be automatically taken screenshots by KidsGuard for WhatsApp. In this case, you can read deleted WhatsApp messages or get View Once WhatsApp messages.
Good News: KidsGuard for WhatsApp is offering 30% off. No more wait, Get this amazing app Now!
Conclusion
GBWhatsApp is a mod based on WhatsApp's feature. Follow our guide on how to download and install GBWhatsApp whether you are interested in GBWhatsApp. There is numerous attractive features!
At last, if you are the one who are worrying about someone hiding secrets on WhatsApp. Then KidsGuard for WhatsApp can be the great app to solve your worries. View the Free Demo by clicking the button below, or just try it!