With technology taking over the world it has become our responsibility to make work easy and hassle-free for ourselves. One such easy access is reading your text messages online. The perks are a definite selling point! If you're doing your office work on your laptop or PC, it is much more convenient to read your text messages online on the same device rather than having to switch your attention towards your phone (it also helps in preventing you from getting distracted). Moreover, if you have a deadline to meet and going through your text messages is important, it saves a lot of time. So, does Verizon let you read text messages online? Absolutely! Besides this, there's also another amazing way -  using KidsGuard Pro for Android, to solve your problem.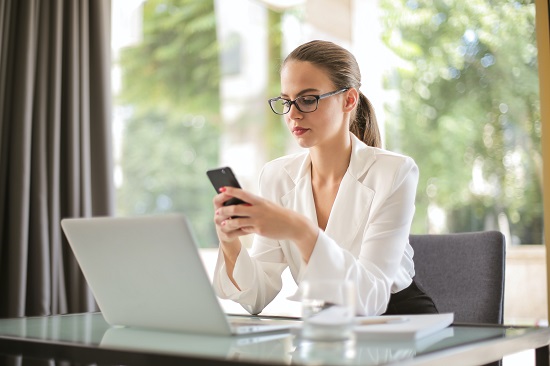 Way 1: Reading Text Messages on Verizon Webiste
By far, the easiest way to view Verizon text messages online is to have a Verizon number. Making an account is necessary to have access to your messages so users are required to log in with their My Verizon password and mobile number. Viewing your messages online on Verizon is free, however, sending messages through it would charge you on your phone's messaging service. The website is designed to sync up to 90 days of messages from your phone. There's also an added access to users to print their conversations.
You can view messages of fellow Verizon numbers, but if you wish to have contact with numbers listed with T-Mobile and Sprint, etc. You should prefer referring to the other way mentioned in the next section (way 2) below.
How to Read Verizon Text Messages Online
To view Verizon text messages online, you need to follow the listed steps:
1. Create an account and sign in to your My Verizon Account.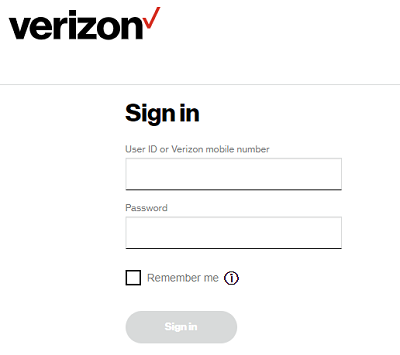 2. Click on 'Welcome.' Press 'Text Online' from the drop-down menu.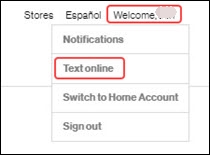 3. Read through the Terms and Conditions and accept them in order to continue.
4. Click your conversation to get started!
Drawbacks of Reading Verizon text messages online
Like every project, viewing messages online on Verizon also has its drawbacks. It limits you as you are only allowed to read your own message conversations. As it requires you to sign in, knowing the correct accounts and its passwords is necessary. Not only this, but it only syncs messages that are 90 days which means that you won't be able to see messages received earlier than that.
Way 2: How to Read Someone Else's Text Messages Online
After knowing how to read text messages on My Verizon account, a more brilliant way to read text messages of other carrier's phone numbers and to track someone's text messages is worth your attention, that is KidsGuard Pro for Android - the best solution for all Android phone users! The most admirable thing about it is that it's easy to use, even for people who are not that familiar with the technology itself. It will not be detected so you can even cleverly track anyone's text messages through it.
How to Get Started
Step 1. To create an account on KidsGuard Pro, a valid email address is needed. Advanced monitoring facilities can be accessed by purchasing any pricing plan for your need.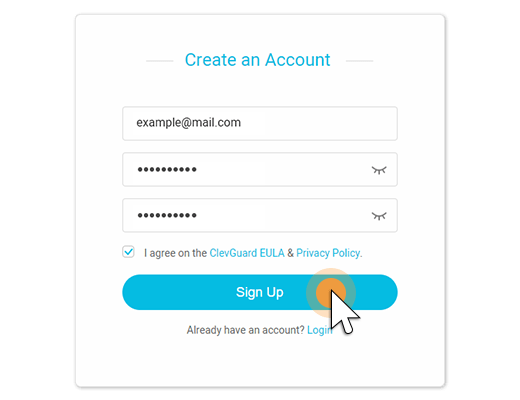 Step 2. After completing the first step, you will have the My Product and Orders Management page open in front of you. Select the "Setup Guide" button and carefully follow the instructions:
Go to www.clevguard.net to download and install KidsGuard Pro on the device you want to track.

Open the Apk file and sign into your account that you created on the target device. After that, complete the setup procedures and finally verify your set up.

Step 3. After confirming the set-up details, a web dashboard will be loaded where the target Android device's data will be shown. It might take sometime to sync all the required data for the first time. You can see the "Messages" from "Phone Files" in the web dashboard easily.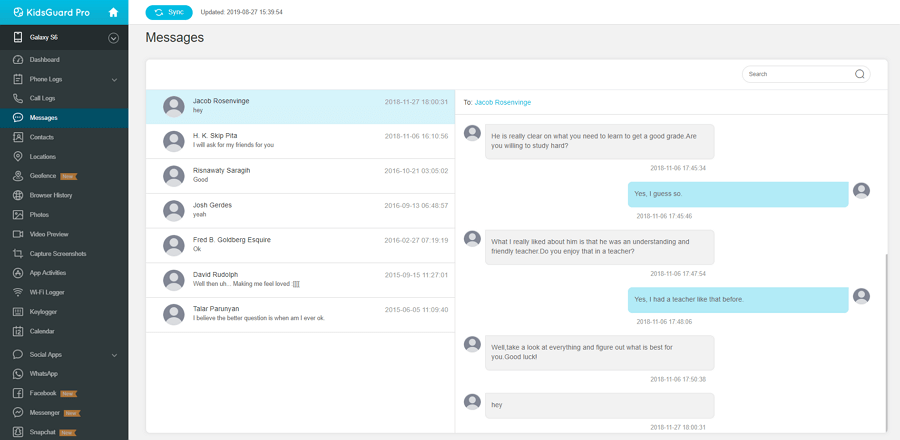 To ensure the safety of your dear ones, KidsGuard Pro can help you monitor any device just by following the hassle-free steps mentioned above.
Unbeatable Advantages of KidsGuard Pro:
All in all, KidsGuard Pro is an extremely useful and clever application.
It gives many more options when it comes to reading text messages online of Verizon, and other phone carrier text messages can be tracked.

It can track someone's text messages without giving them a clue about it. 100% undetectable!

It permits you to export messages data on your own device, and you can read text messages online remotely.

It's not just an online text message viewer, but a comprehensive phone monitoring app. You can have access to someone's messages, contacts, current location, chatting history of apps they have installed and more.
Once again, you cannot only see your Verizon number text messages but also have the freedom to see text messages from other phone services online. Even better, the sneaky bit is that the application can even read text messages of other users without giving them any knowledge about it! Your secret is safe with KidsGuard Pro for Android. Below is a comparison table of these two methods, which can help you better understand the advantages of KidsGuard Pro:
| | Reading Verizon Text Messages Online | Using KidsGuard Pro |
| --- | --- | --- |
| Phone Carriers | Only Verizon | More than Verizon, any phone carrier text messages can be read |
| Text Validity | 90 Days | Sync in real-time, even deleted ones |
| Text Content | Only your own verizon number text messages | Monitor other's text messages without them knowing, even deleted ones |
Conclusion & Related FAQs
If you are wishing for a way to make your life easier, save time, and are looking for convenient resources, downloading KidsGuard Pro should be on your priority list. People all over the world vouch for it to be the best phone tracker. Providing an excessive number of easy-to-use features, it aids you to maintain contact with your loved ones, messaging on a variety of numbers (Verizon and non-Verizon included), and secretively tracking the other person's whereabouts by just downloading the app. Download now from your device's App Store and discover a whole new and exciting experience!
About this topic, you may get other questions:
Q1. Can I read text messages from another phone on my Verizon account?
It's not recommended to read text messages from another phone on your Verizon account. But it's okay to use a tablet or computer. For tablets, you can download the Verizon Messages + app and follow the set up prompts to connect it to your line. From a computer, you can log into My Verizon.
Q2. Can you read text messages on Verizon bill?
Yes. To see the text history, click on 'bill summary' after signing into your account and then select 'charges by line.' As a result, all your text messages on your Verizon bill can be checked.
Q3. Can I see my husband's text messages on Verizon?
If you know your husband's Verizon account and password, you can login to his account and view message usage details for each line in My Verizon. Details include the mobile number, date and time of each message sent and received. If not, you need to depend on a third-party message monitoring app - KidsGuard Pro to see your husband's text messages on Verizon.
Q4. How do I view text messages on my Verizon app?
Download Verizon app from App Store or Google Play.

Login to your Verizon account and you can view your text messages on the app now.