Step-by-Step Guide to KidsGuard Pro
KidsGuard Pro Android Monitoring Here>>
KidsGuard Pro iOS Monitoring Here>>
KidsGuard Pro iCloud Monitoring Here>>
Before You Start
Physical access to the device is required.
Do not use this product for illegal purposes.
If the target phone has not been jailbroken
Notice:Jailbreaking is to gain full control of the device and the highest management authority of all files, so that real-time monitoring of iPhone can be realized and more functions can be realized.
Video Tutorial: How to Install KidsGuard Pro for iOS RT
Step 1: Add source in Cydia
Open Cydia and follow the steps below to add the sources we provide: Cydia > Sources > Edit > Add: ios.useapp.net.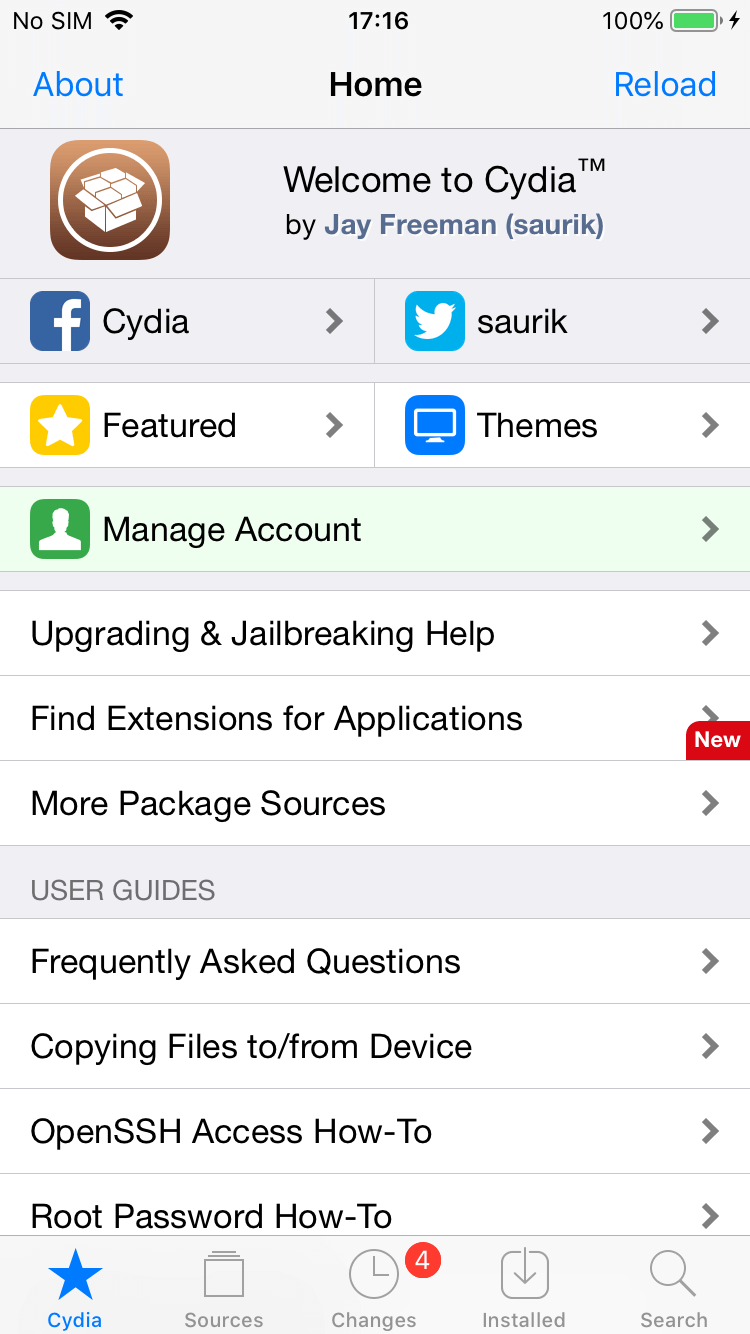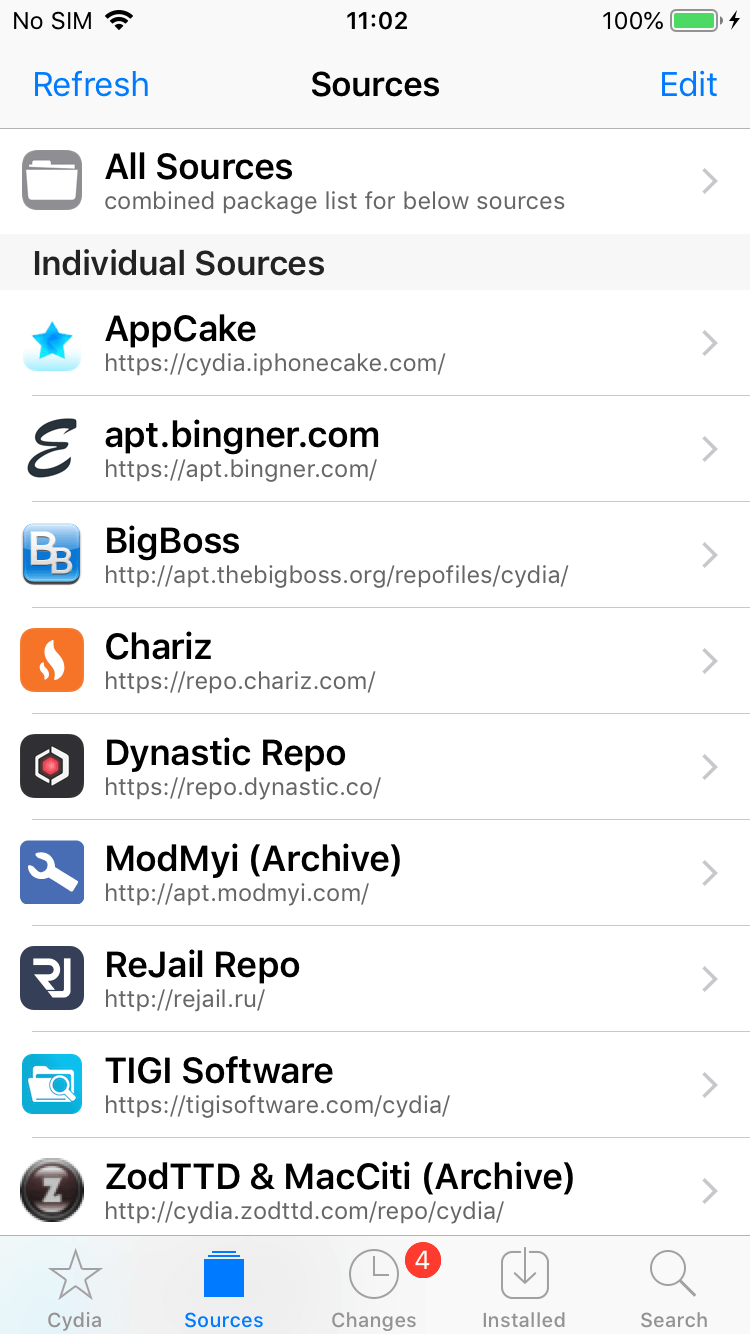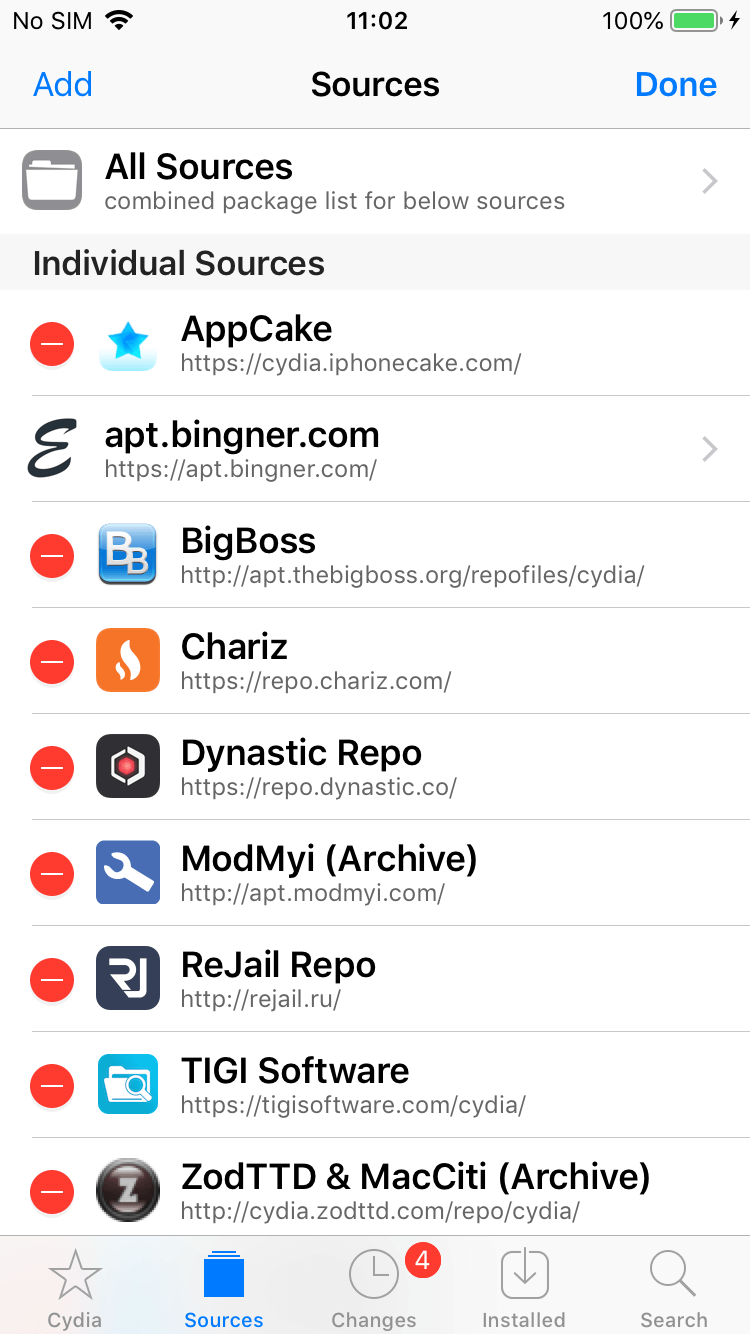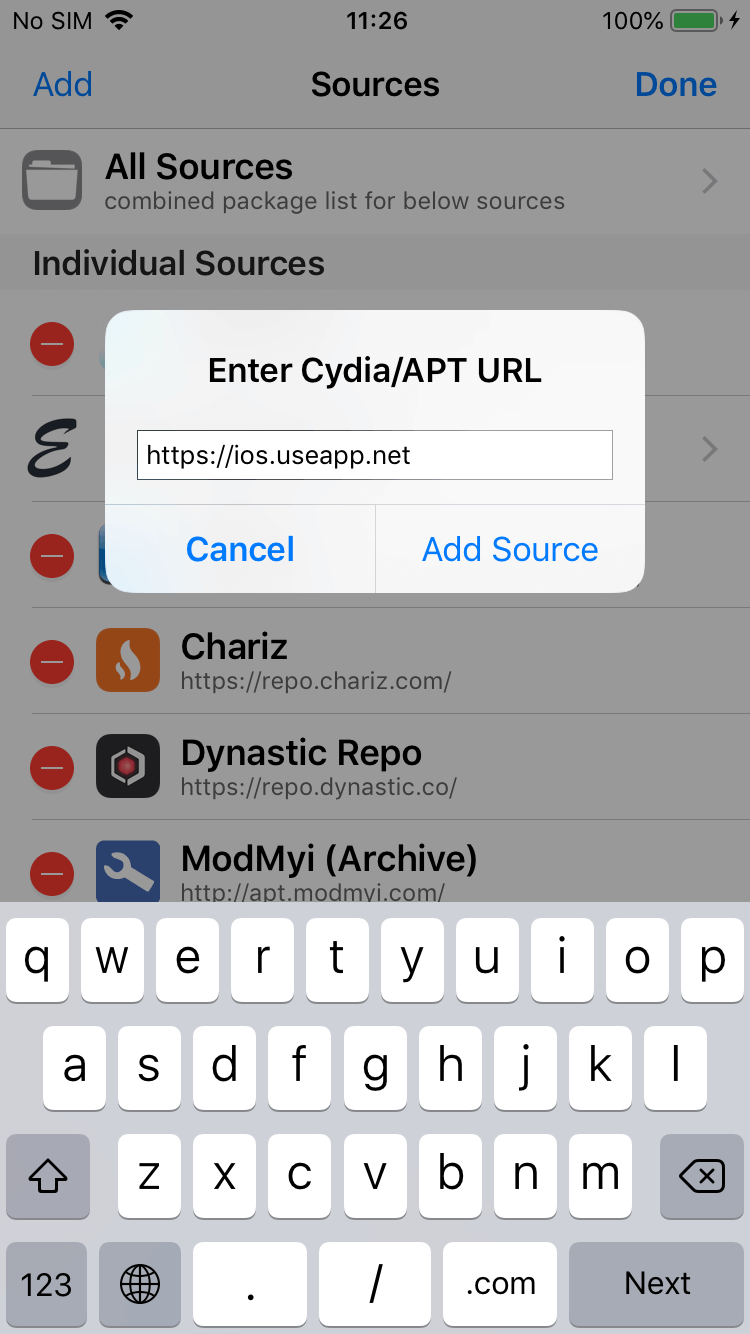 Step 2: Install KidsGuard Pro from the source
You can click the source to enter the details page to complete the installation or search for KidsGuardPro to install.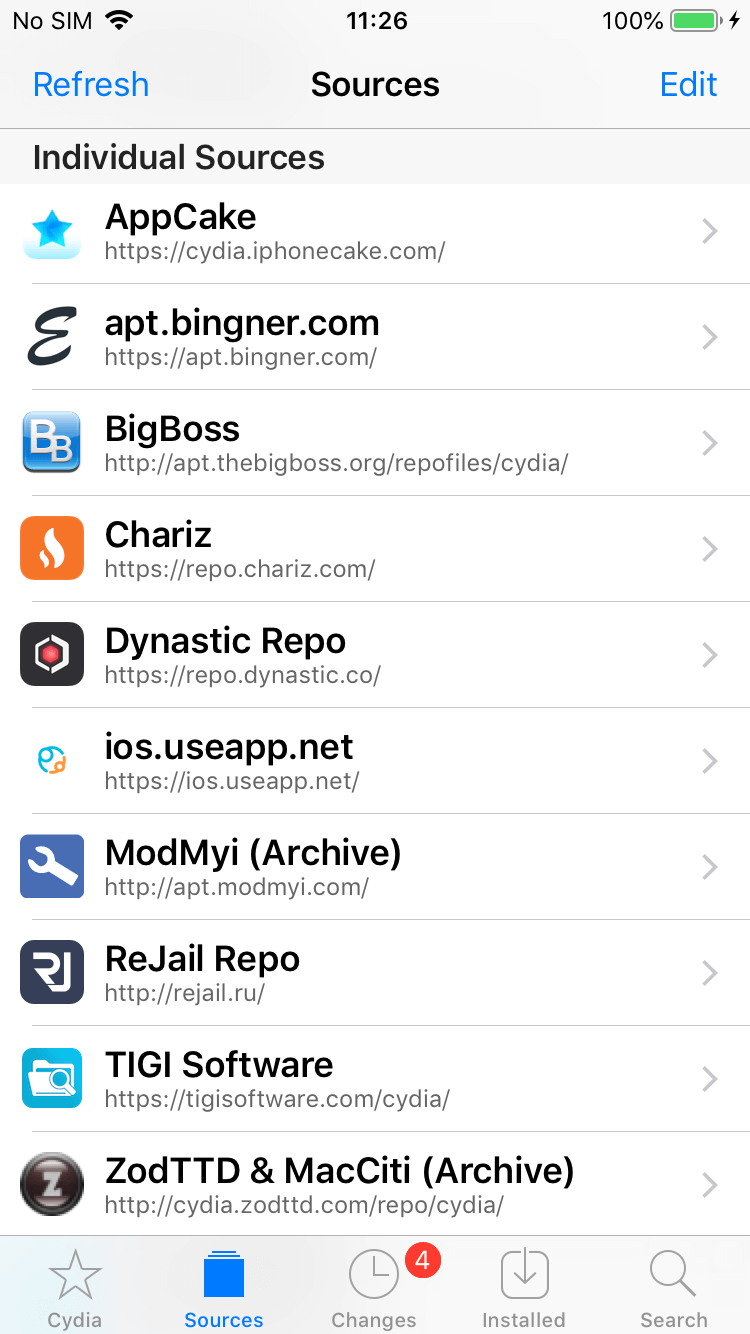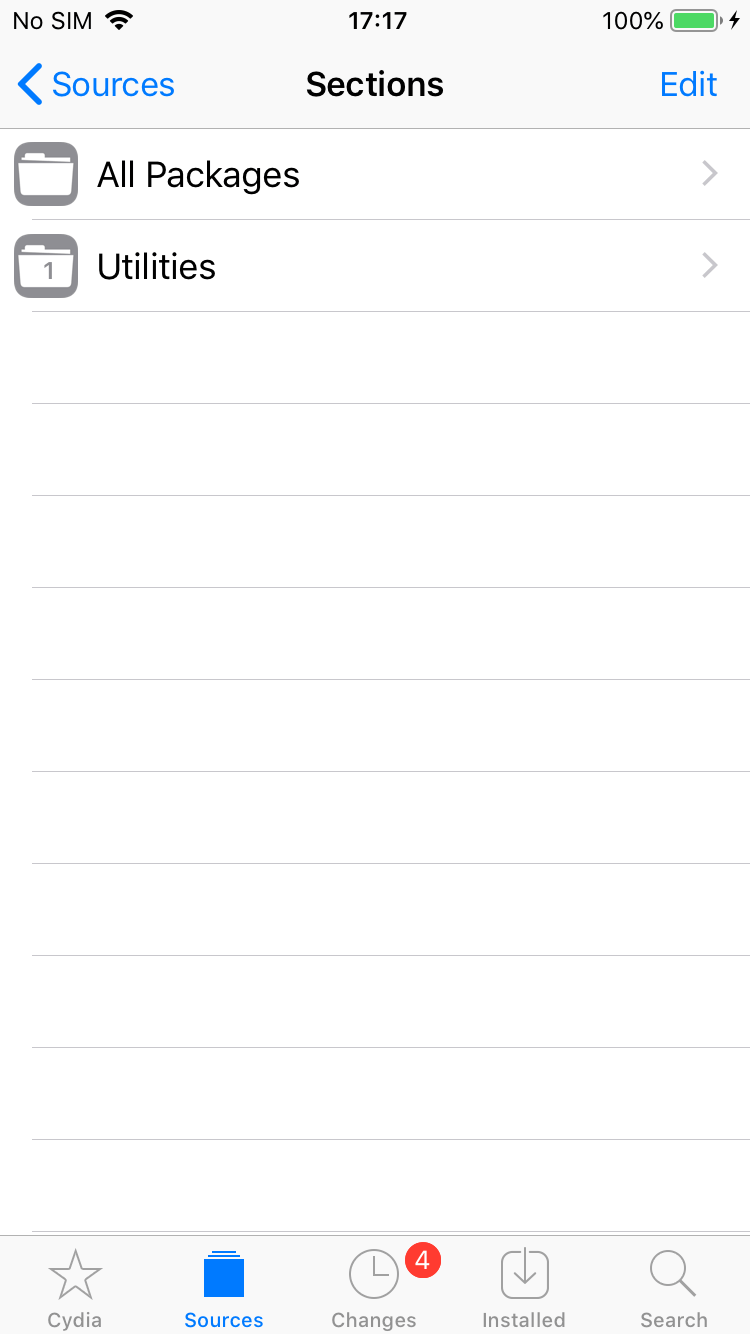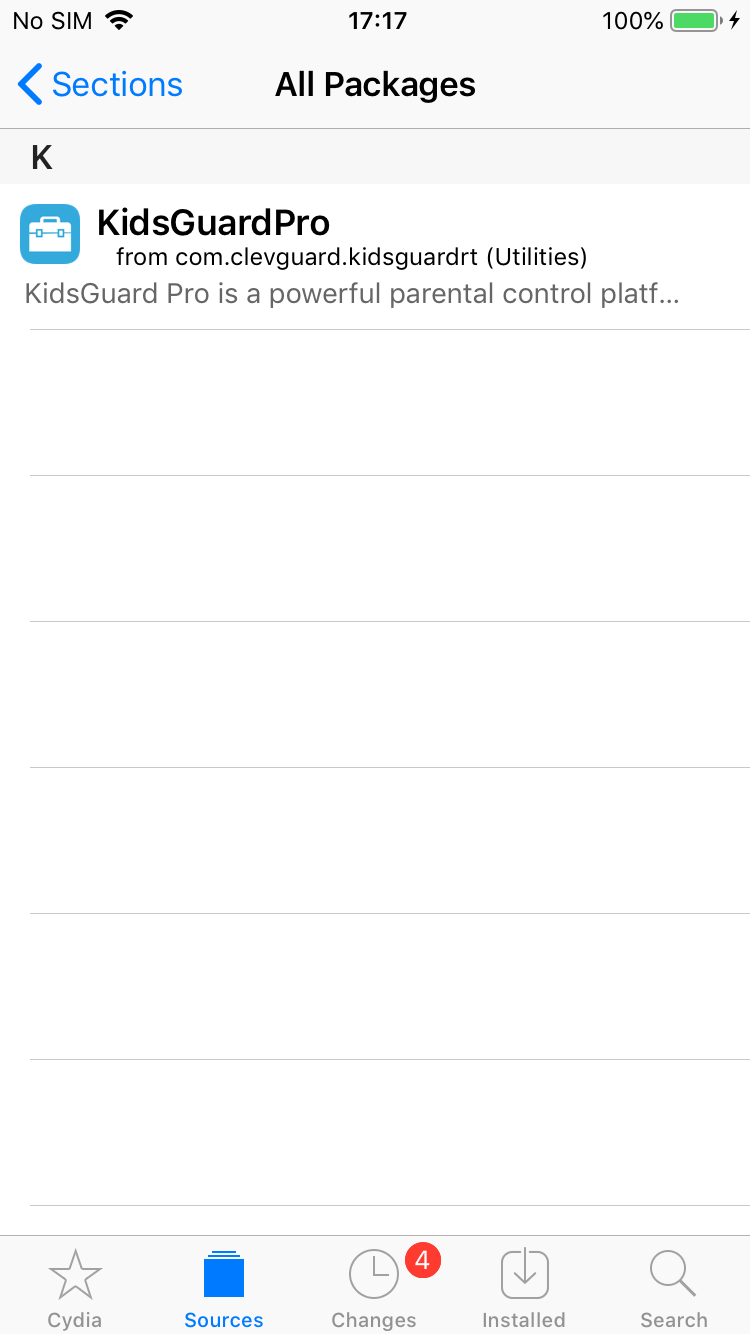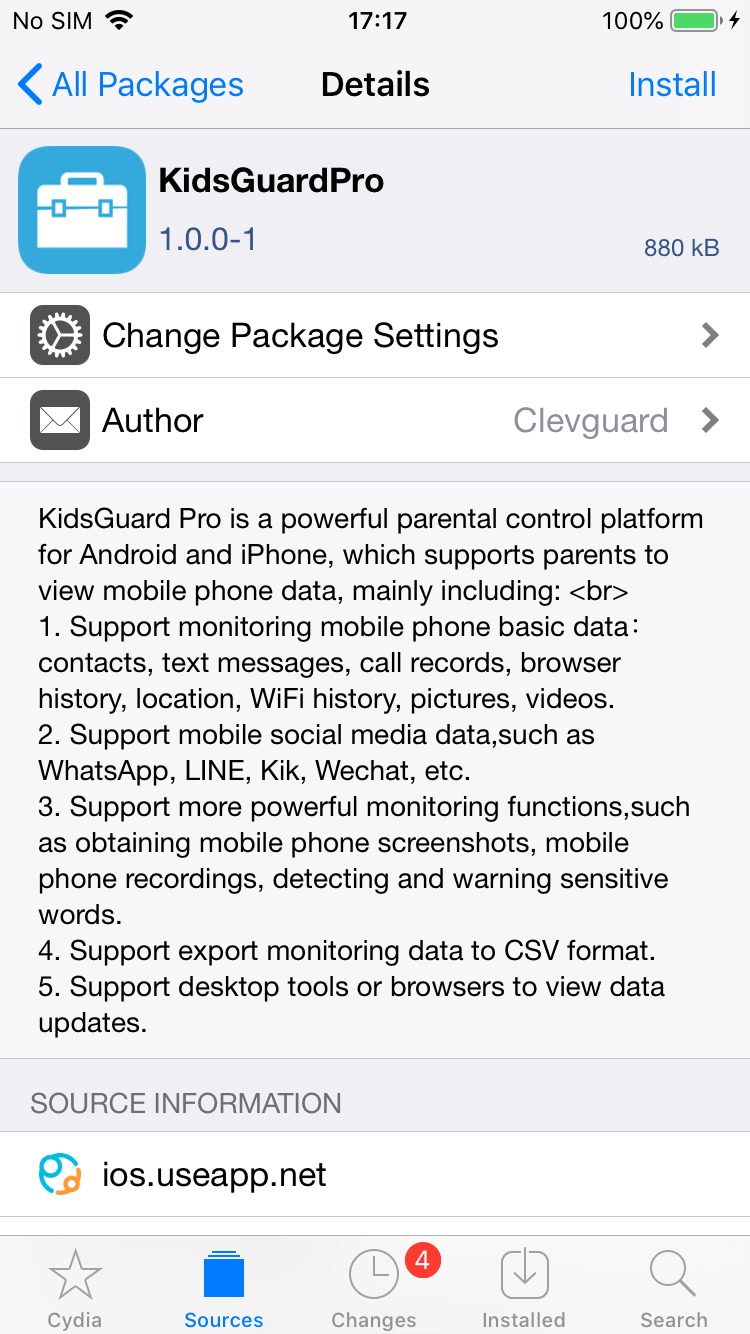 Step 3: Configuration information
After the installation is complete, open KidsGuard Pro. Enter the purchase email and password to configure basic device information.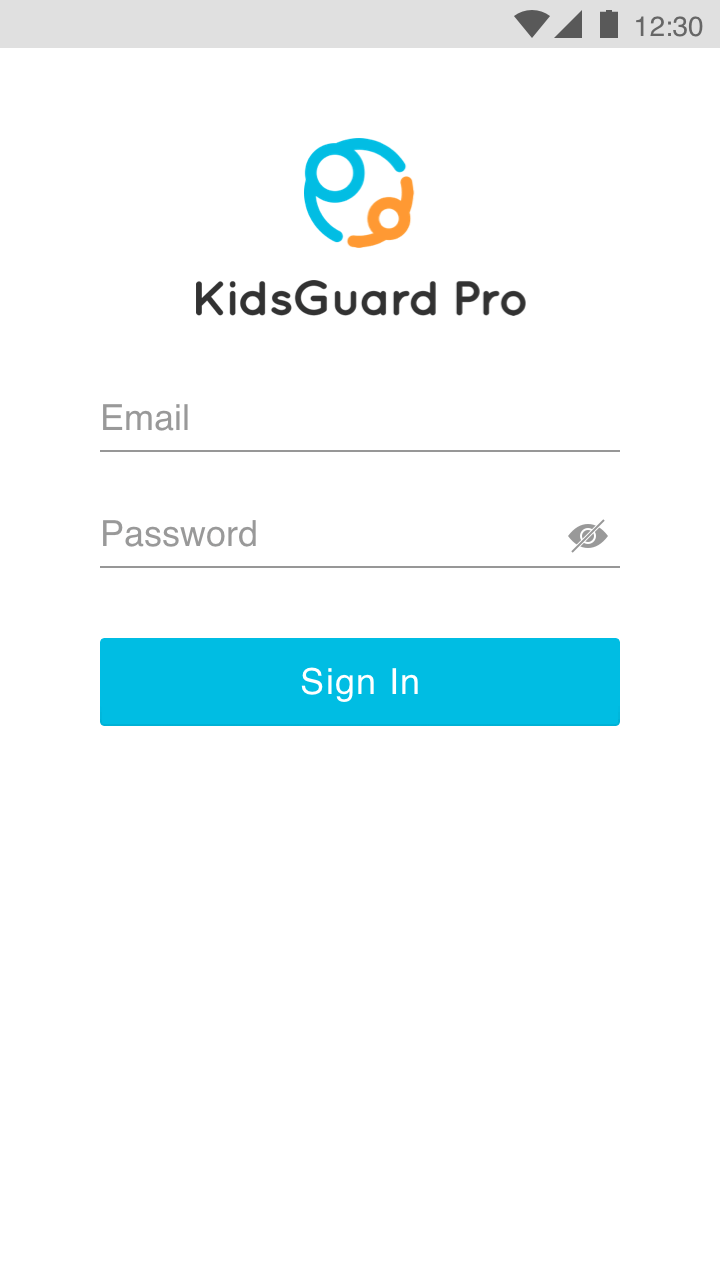 Step 4: Choose whether to hide Cydia
If you have not jailbroken and downloaded Cydia before, it is recommended to choose to hide Cydia.
You can also choose to skip the step of hiding Cydia.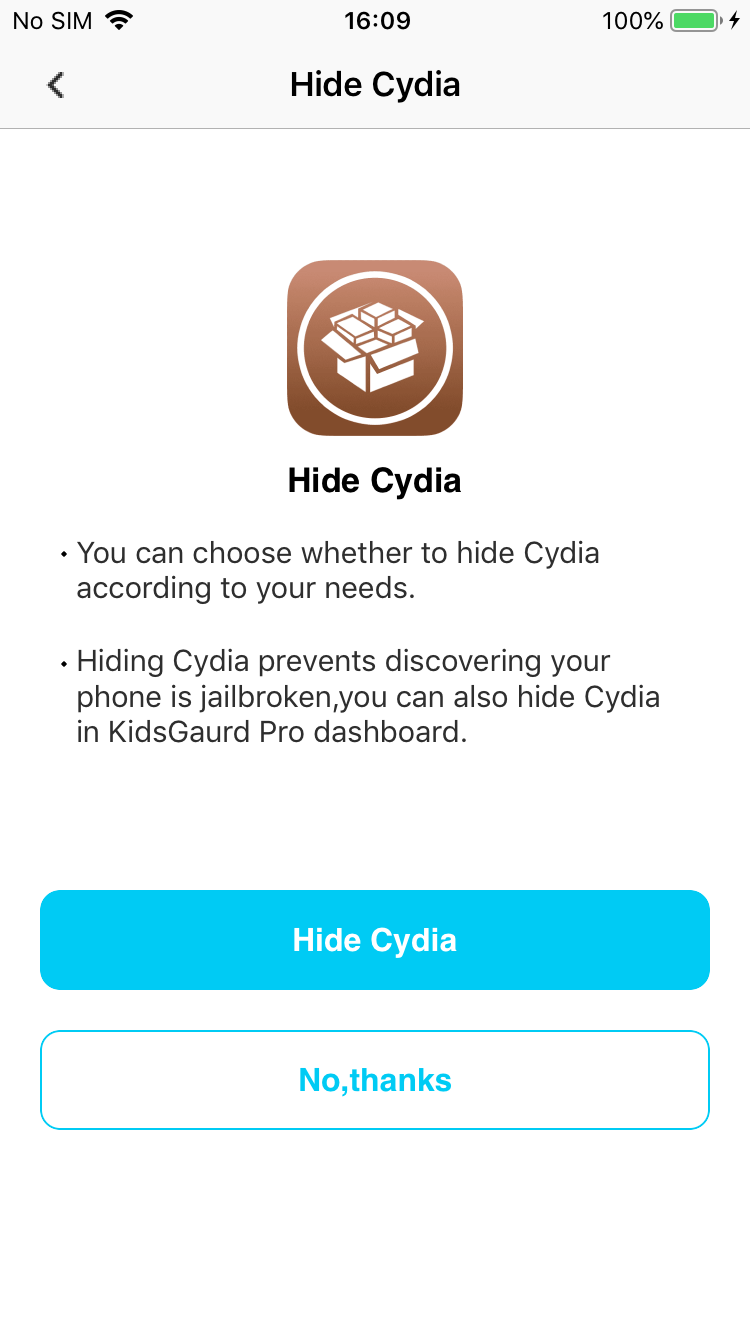 Step 5: Hide the KidsGuard Pro app, the configuration is complete
After the configuration is complete, the app will be automatically hidden for you.
The plug-in will continue to work for you, you can go to the KidsGuard Pro dashboard to monitor the iphone now.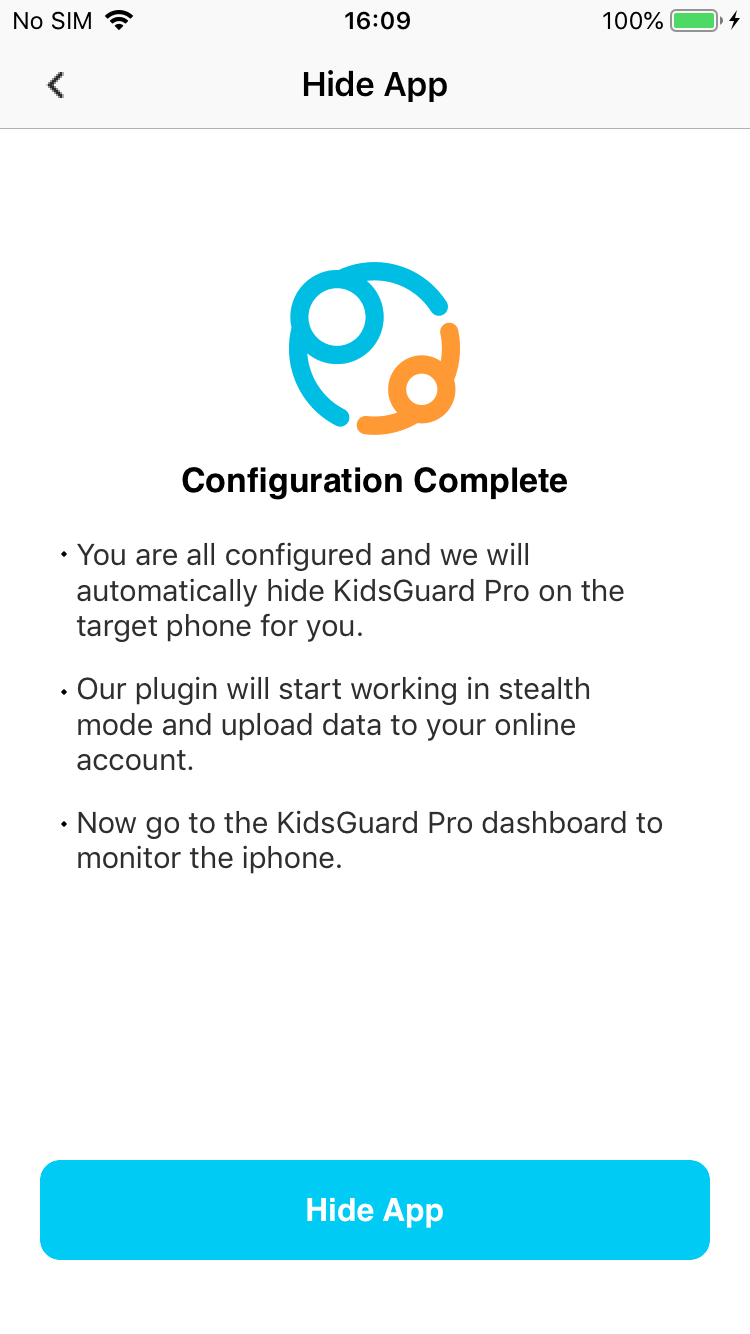 NOTE
Please pay attention to clear the browsing history and jailbreak tools of the target mobile phone.
Thanks for your kind feedback!
You have already submitted!
OK