Question:
How can I jailbreak my iPhone on Mac?
Then you are in right place here. In this tutorial, we'll be showing you how to use the checkra1n jailbreak tool to liberate a supported iPhone, iPad, or iPod touch. For jailbreaking on Windows, please check here.
Prerequisites
You must be familiar with a few criteria before using checkra1n to jailbreak an iPhone:
Currently, the program is only available for Linux and macOS (support for Windows is coming soon)
The tool is semi-tethered, so if you turn it off you'll need a computer to restart jailbreaking.
All 64-bit A5-A11 devices, including the iPad Air 2, iPad (5th generation), and iPad Pro (1st generation), are supported by the tool, with the exception of a few: the iPhone 5s, iPhone 5s, and iPhone X.
iOS 12.0 or later must be installed on your device.
The following devices are being tested with the tool: the iPhone 5s, iPad Mini 2, iPad Mini 3, and iPad Air.
Cydia is pre-installed, however future updates may make alternative package managers optional.
Running iOS or iPadOS 14?
You should read the notes below to understand more about the security of jailbreaking with checkra1n if you're using iOS or iPadOS 14.
Currently, only A8, A8X, A9, A9X, A10, and A10X devices running iPadOS 14 or iOS are officially supported by checkra1n. This translates to the fact that you can jailbreak these devices without any restrictions and guarantee at least the same level of security as you would have otherwise. The following are all components of the aforementioned devices:
iPhone 6s, 6s Plus, SE, 7 and 7 Plus
iPad 5th, 6th?and 7th?generations
iPad Air 2
iPad mini 4
iPad Pro 1st?and 2nd?generations
iPod touch 7
You can still jailbreak with checkra1n if you are on iOS or iPadOS 14 on an A11-equipped device, like as the iPhone 8, 8 Plus, or X, but there is a catch. Before jailbreaking, users must activate the "Skip A11 BPR check" option in the checkra1n app. The jailbroken device will start up after that without a passcode. Because it eliminates authentication and user security, this isn't advised for most users, but it might be a practical option for developers to test their work on a more recent device. It's unclear whether the checkra1n team will be able to resolve this inconvenience, but you should read our in-depth essay to learn more about what it means for you and what you can do to safeguard your data.
Without further ado, let's begin the jailbreaking process if you have a compatible device.
How to jailbreak with checkra1n?
Step-by-Step Guide to Jailbreak An iPhone
If you satisfy the requirements listed above and are prepared to jailbreak using checkra1n, then follow the instructions below:
Step 1. Use a Lightning to USB-A cable that has been certified by MFi to connect your device to your Mac. If necessary, believe in your gadget.
Step 2. Download the checkra1n jailbreak program from the official website of the checkra.in team.
This jailbreak program should only be downloaded from the official website; otherwise, it might include viruses.
Step 3. After the download is finished, open the.dmg file by double-clicking it, and then drag the checkra1n application into the Applications folder on your Mac: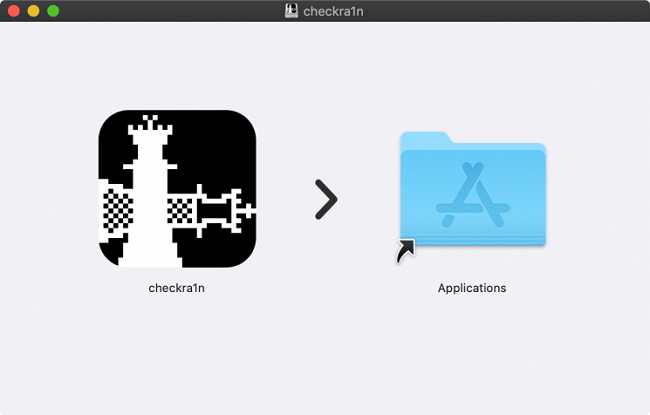 Step 4. After that, open the Applications folder on your Mac, right-click the checkra1n application, and select Open: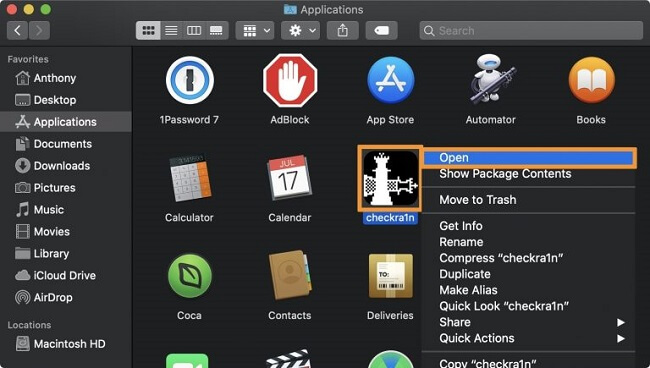 Step 5. The checkra1n GUI ought to launch and recognize your device and firmware type automatically. Select "Start" to begin.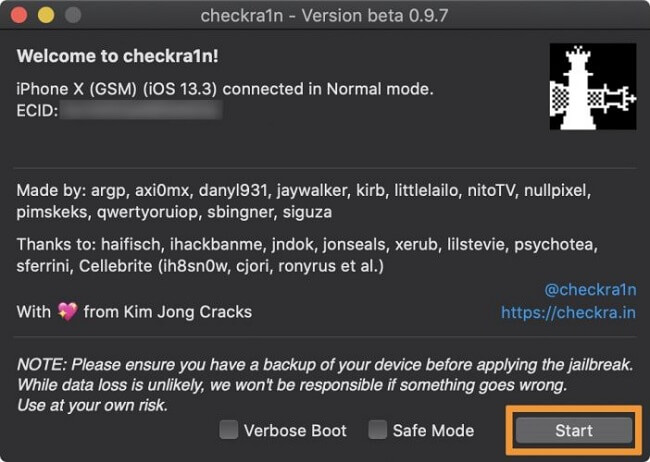 Step 6. Before continuing, Checkra1n will ask you to put your device into recovery mode. select "Next" to continue.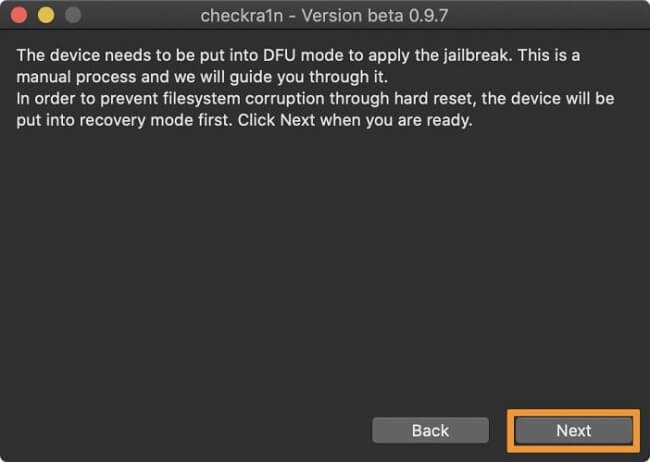 Step 7. In order to enter DFU mode, you should now adhere to the on-screen instructions. Follow the instructions provided by the application for your specific device after clicking the Start button: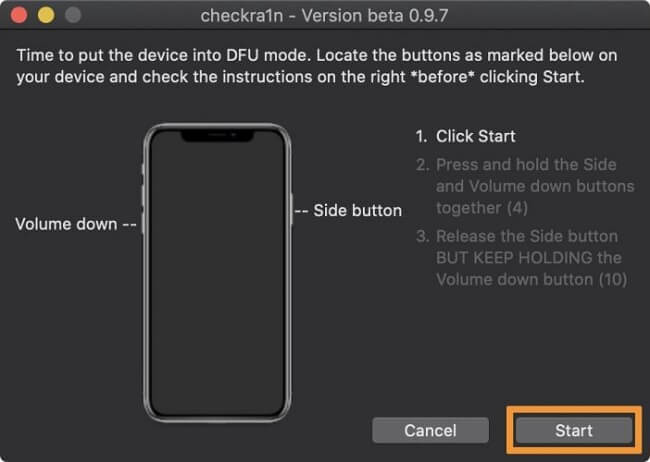 Step 8. Once you have successfully accessed DFU mode, checkra1n will start exploiting your device and jailbreaking it:
Step 9. The verbose boot screen with a checkra1n theme should now appear on your iOS device. Please wait to disconnect it till the jailbreak is finished.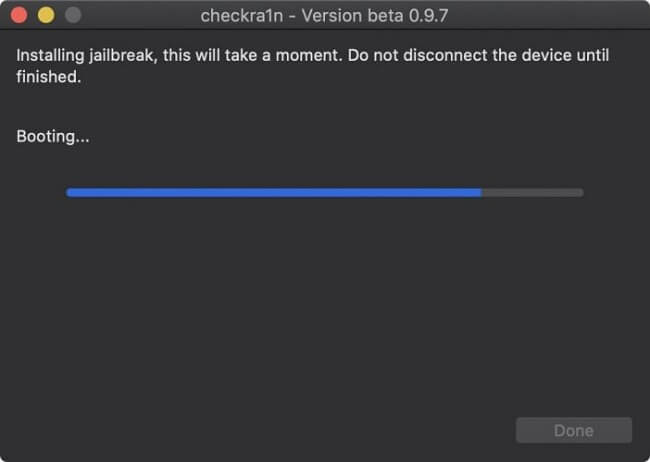 Step 10. To close the macOS checkra1n application after the jailbreak is complete, click the Done button: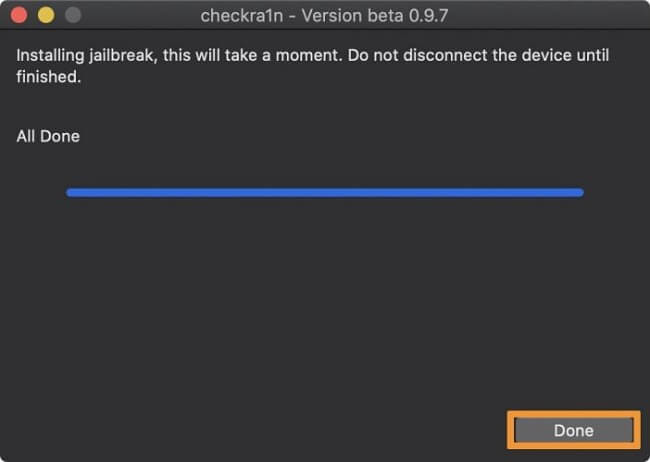 Step 11. Now that you're looking at your iOS device, the checkra1n loader app should be visible on the Home screen. Launch it: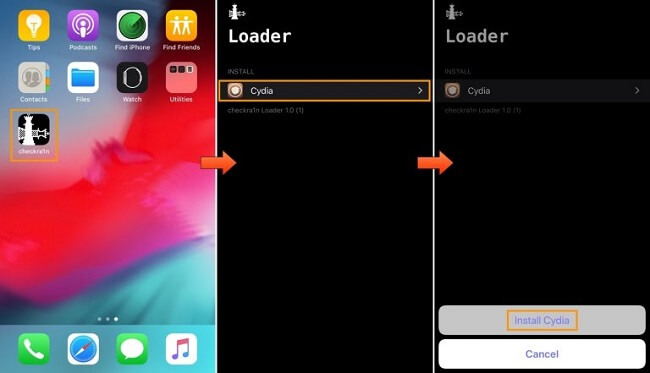 Step 12. Tap the Install Cydia button that comes after tapping the Cydia cell.
Step 13. The basic system will then start downloading, and Cydia will be installed by the checkra1n loader:

Step 14. After it is done, the application will shut down and Cydia will show up on your Home screen. It should launch with a recognizable user interface: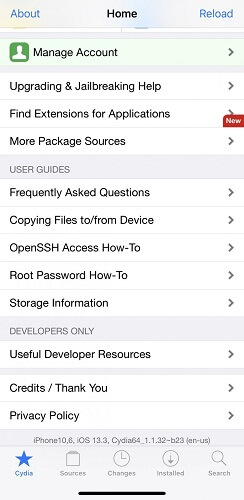 Congratulations on completing the jailbreak!
Did the jailbreak procedure go off without a hitch for you? Let us know in the comments section.