There are dedicated monitor apps that let user monitor WhatsApp account for suspicious activities by tracking call logs and monitoring messages. Monitor apps work as WhatsApp spy and enable users to read messages sent or received by someone else even if they have been deleted from the device – all without being detected.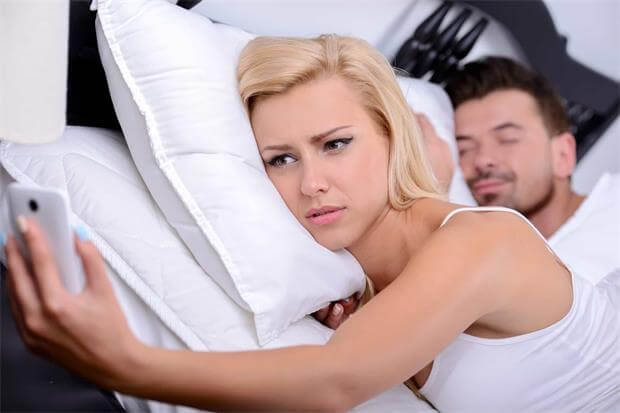 This means you can monitor WhatsApp messages remotely and keep an eye on your husband's conversations for any suspicious activity. Isn't that great? Additionally, these surveillance apps are also helpful for parents wanting to track WhatsApp for their kids to ensure their safety online.
Let us introduce the perfect monitor apps and show you how to use them efficiently to catch a cheating husband on WhatsApp.
Part 1. Top 5 WhatsApp Spy Apps
Here are the WhatsApp monitor apps that let you know how to monitor WhatsApp activity without a target phone. You can download most of these tracker apps to your device. However, some of these apps might need to be downloaded on other phones.
1. KidsGuard Pro for Android
KidsGuard Pro for Android is a comprehensive monitoring and tracking app that offers parents and spouses the best way to keep an eye on their child's or husband's activities, including messages exchanged and contacts they interact with via WhatsApp.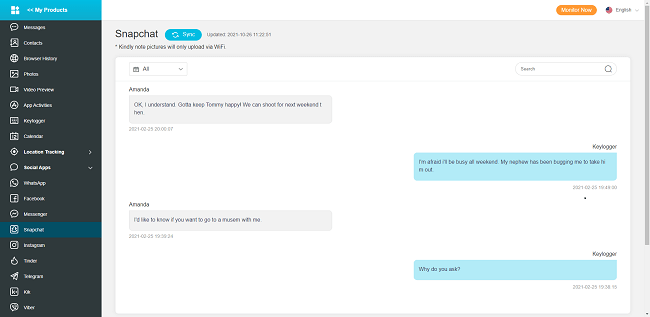 Compatibility:
Features:
It lets a wife monitor her husband's social media, such as text messages, WhatsApp, etc.
It allows parents to control whether or not they can access certain websites, set scheduling controls, and easily block inappropriate content.
It also offers call recording and screenshots of the targeted device.
Pros

Undetectable: It is a sophisticated app and undetectable by the target.
No Need to Root: It does not ask for root access on the targeted phone.
Easy to Operate: It only requires 5 minutes to set up on the other phone.
Cons

It works only on Android.
If you want to learn how to monitor WhatsApp activity, look no further than KidsGuard for WhatsApp. It is an advanced WhatsApp monitoring app designed to give users the best tools to monitor the target's WhatsApp and protect online safety.
Due to its range of features and capabilities, KidsGuard for WhatsApp has consistently been rated as the best app to monitor WhatsApp.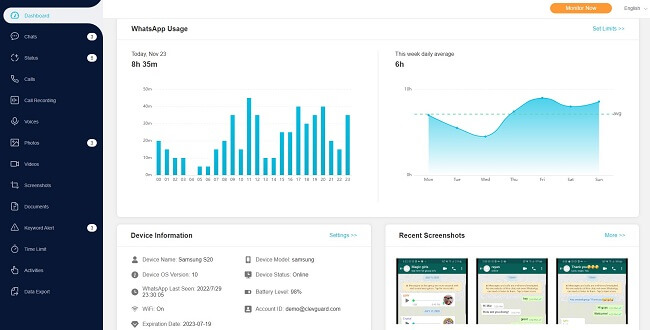 Compatibility:
Features:
It allows wives to see real-time updates of their husbands' whatsapp chats and callings.
It also provides access to information about contact numbers, and messages exchanged.
It also lets you view and download sent or received images, and review who has been talking with your husband.
Pros

Runs Secretly: It is a discreet app.
No Need to Root: It does not require root access.
Resonable Price: It is cost-friendly when compared to other WhatsApp spy apps.
Dedicated WhatsApp Monitor: It even lets you check deleted or expired messages and WhatsApp statuses.
Cons

It works only on Android.
It does not offer a free trial.
3. mSpy
mSpy is a sophisticated monitoring solution that allows parents, employers, and partners to monitor WhatsApp activity in real time.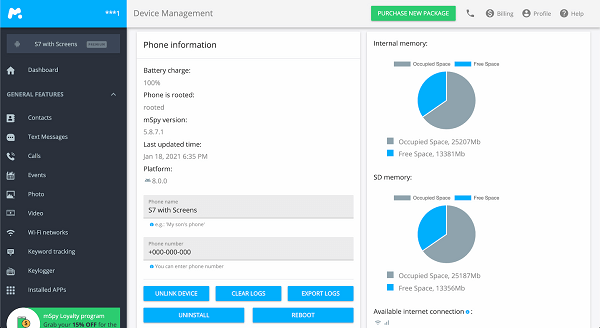 Compatibility:
Features:
Using mSpy, you can record calls and even listen to conversations secretly held on the targeted phone.
It lets you control the target's GPS location, camera, and microphone.
It enables you to keep an eye on your spouse's all social media accounts and browsing history.
Pros

It provides Real-time location tracking capability.
You can use it to safeguard and encrypt your data.
It makes it possible for you to monitor WhatsApp communications on your spouse's phone covertly.
Dedicated WhatsApp Monitor: It even lets you check deleted or expired messages and WhatsApp statuses.
Cons

You need a premium to access smart features.
It is expensive.
4. Flexispy
FlexiSpy is a powerful monitoring software that provides users with practical ways to monitor and control how apps like WhatsApp are being used on mobile devices.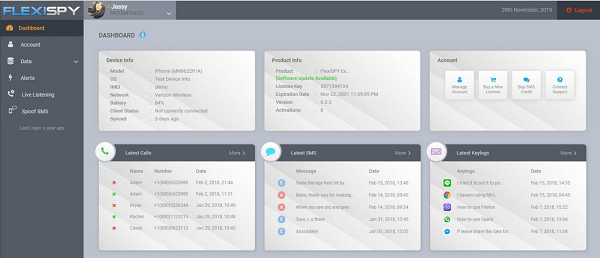 Compatibility:
Android, iPhone, iPad, and PC
Features:
It lets you keep an eye on and control your child's online activities.
You can delete and block undesirable or harmful content from their devices.
It allows GPS location tracking, so you always know where your spouse or child is.
Pros

It won't allow the target device to delete the spy app.
It offers Real-time dashboard warnings.
It provides an effortless remote installation solution.
You may monitor users' log-on and log-off schedules.
Cons

Using this WhatsApp spy app requires root access/ Jailbreak on the target device.
5. Xnspy
Xnspy makes it easy for parents, spouses, and employers to manage how well their targets use WhatsApp without breaching their privacy.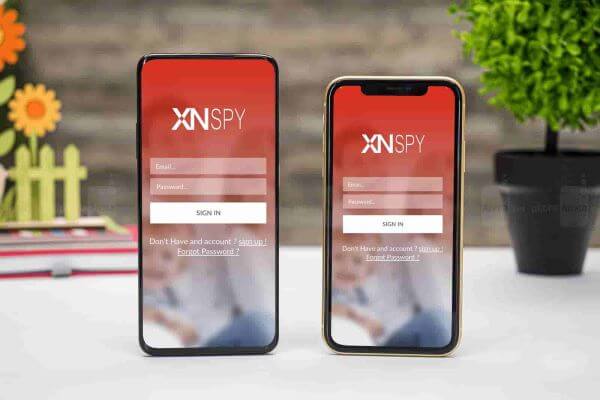 Compatibility:
Features:
It lets you record and listens to your spouse's phone recordings secretly.
It allows you to use the map to find your spouse's location.
Pros

It can retrieve deleted messages from the target device.
It includes advanced features, including keylogging, geofencing, ambient recording, etc.
It lets you read and watch WhatsApp conversations and calls.
It comes with a friendly customer support staff.
Cons

Xnspy does not support PC monitoring.
Part 2. How to See Deleted Messages on WhatsApp?
Are deleted WhatsApp messages gone forever? No, luckily, you can retrieve them back. Firstly, it will be simple to recover them if you have already created a backup on your Google Drive. If that's not the case, you can use monitor WhatsApp software. Here is what we are talking about.
Method#1: Retrieve Deleted WhatsApp Messages from Google Drive.
Step 1. Make sure you have backed up all your previous WhatsApp data on your Google Drive.
Step 2. Uninstall WhatsApp and then reinstall it.
Step 3. Your phone will automatically identify the data that has already been backed up to Google Drive and ask if you wish to restore it.
Step 4. Simply follow the onscreen directions correctly and get your deleted texts back.
Method#2: Use PhoneRescue for Android to Retrieve Deleted WhatsApp Messages
Step 1. Install and Signup for an account on PhoneRescue using your computer. Connect your device to the PC using a USB cable.
NOTE:
Visit the Settings option on your phone and click on USB debugging after entering Developer Options.
Step 2. Choose WhatsApp when the app asks to pick up the file type you want to recover. Wait for the app to retrieve WhatsApp data.
Step 3. Once the process ends, you can check your Android phone's WhatsApp messages, even the deleted ones. If you want to retrieve the messages, click on them simultaneously and click the Recover button.
Part 3. How to See Hidden WhatsApp Status?
There are many programs to monitor WhatsApp messages remotely. Still, KidsGuard for WhatsApp is thought to be the finest because it even lets you check hidden WhatsApp statuses.
Method: See hidden WhatsApp statuses using KidsGuard for WhatsApp
Step 1. Register on KidsGuard for WhatsApp App and choose a plan based on your requirements.
Step 2. On the targeted phone, download KidsGuard for WhatsApp and follow the setup instructions onscreen to install the program using its APK file.
Step 3. Use any device to access your KidsGuard WhatsApp account online. View the target person's hidden WhatsApp status by going to Dashboard > WhatsApp Status.
Part 4. Conclusion
From now on no need to wonder whether your husband is cheating on you. Just learn to use a competent monitor WhatsApp spy app such as KidsGuard for WhatsApp, and without getting caught, find the proof you need.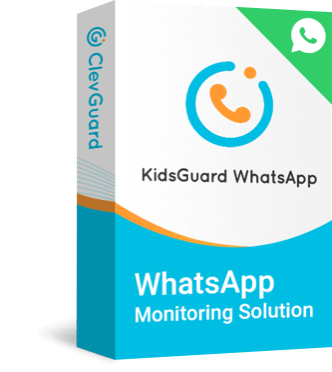 KidsGuard for WhatsApp
The Ultimate WhatsApp Monitoring App for You.