The popularity of Snapchat has skyrocketed in the year 2022 and there are dangers associated with its great features. Young generation love its features and now it has become a great tool to waste time. If you are also worried about the suspicious activity of your kid or spouse on Snapchat, you should know how to see the deleted messages on Snapchat.
In this article, we have come up with all the possible solutions that will make it super easy for you to spy on someone's phone and recover deleted Snapchat messages.
Part 1: What is Snapchat?
On smartphones running Android or iOS, Snapchat is a multimedia app that can be utilized. You can use the "Snaps" feature to send friends photos or videos. After being viewed, these Snaps disappear.
Similar to instant messaging apps like WhatsApp, the platform also has a chat feature. The primary distinction, though, is that, like Snaps, Chats vanish after being viewed. However, the entire purpose of Snapchat is that whatever sent quickly vanishes. There are also many apps that have self-destruction feature, like WhatsApp, Telegram, Viber etc. These are the apps that most used by cheaters.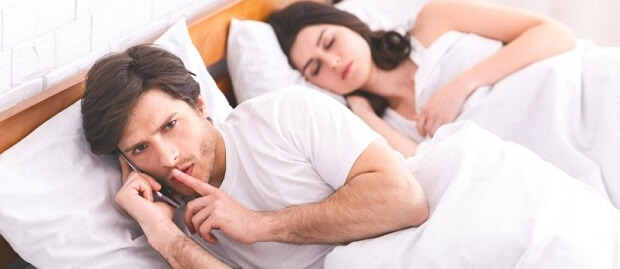 Additionally, publications use it to disseminate particular information, including short articles and stories with a lot of images. That means it's also an excellent method to stay current on news, especially anything pertaining to the entertainment sector. However, if your kid/spouse is misusing it, it seems impossible to recover deleted Snapchat messages. But it's not. Stick around to know more.
Part 2: How to See Deleted Snapchat Messages on Android Device?
1. Recover Deleted Snapchat Messages via Cache Using Computers
Android cache memory saves recently accessed or "hot" data that would otherwise need a time-consuming retrieval from a storage medium that is overloaded. Additionally, it keeps rarely used data close to the CPU so that it is easier to access right away. Most significantly, after being erased in your chats, your Snapchat messages are momentarily cached.
Here's how to retrieve deleted texts from the cache memory on your device:
Utilize a USB cord to link your Android handset to a computer.
Open "device's folder" on your PC when it has detected your device, then select "Android".

Toggle to "Data."
Look for and select the "com.Snapchat.android" file.
Select the "messages" you want to recover by opening the "Cache" folder.

On "Recover," click.
You can access your messages after recovering them by following these steps. However, this method can only be used to recover the most recent messages. As time passes, older cached data is erased.
2. Recover Deleted Snapchat Messages via Cache Using Phones
You can still see deleted messages from your phone's system storage if you don't have a PC by using a file browser like Google Files. As follows:
Open "Files", the file manager that comes preloaded with Google, or pick a different file explorer.
Scroll down and select "Internal Storage" from the "Files" app.
Go the straight way "Android -> Data -> com.snapchat.android".

All files with the ".nomedia" extension should be "renamed." Add a new extension after this point. Try adding one, like ".txt," ".jpg," or ".mp4", if that process is unable to recognise the file or folder.
To locate your missing Snapchat messages, search through the files that suddenly surface. Your operating system has already cleared the cached files if there are no files visible.
3. Recover Deleted Snapchat Messages Using File Manager
Your device's internal storage with the ".nomedia" extension holds all of the messages you've erased from Snapchat. Snapchat messages deleted with this plugin.
Here's how to get these emails back.
On your Android device, install the File Manager.
If you use an iPhone, you must jailbreak it and download the appropriate file management app.
Open the com.snapchat.android folder by going to Android/data.
Locate the .nomedia-extended file.
You can also see files containing invisible data here.
You must rename each file by deleting the nomedia extension in order to recover deleted Snapchat messages.

All of the file thumbnails will then become accessible once more.
To locate and recover Snapchat messages, you might need to dig a little.
4. Recover Deleted Snapchat Messages from Snapchat Data 
Snapchat is aware that you might want to review some of your messages that have been automatically removed. In order to make it simple for you to retrieve all of the data transmitted through your account, including images, text messages, and videos, they have put up a data recovery portal.
Here's how to get your messages using the Snapchat data recovery tool:
Enter your credentials by going to the Snapchat "My Data page".
You should be instantly taken to the "My Data" page after signing in.
Click "Submit Request" after scrolling down.
After that, you'll get an email with a link to your Snapchat data, which is typically in zipped format. Download your data by clicking the link.

Extract the downloaded zip file by selecting it with the right-click menu. The choices change depending on the compression programme being utilized.
Open the "My data" file by going to the location where the extracted files are stored.

"Index.html file" should be chosen. You may now see every Snapchat message you've ever deleted.
Part 3: Bonus: How to See Someone's Deleted Snapchat Messages on Android? - 100% Undetectable
KidsGuard Pro for Android is an exclusive Android surveillance software that allows you to read deleted Snapchat messages. It gives you complete control over your kid's or partner's Snapchat actions, including deleted messages. There are practically no limits to what you can do with KidsGuard, from examining all deleted Snapchat media, chats, images, voice notes, and even videos that have been wiped, archived or deleted.
Let's look at how to use KidsGuard Pro for Android for reading deleted Snapchat messages.
1. How to Use KidsGuard Pro for Android to See Someone's Deleted Snapchat Messages?
Step 1. Create a KidsGuard Pro account
First of all, you have to press the Monitor Now button and enter your valid email address to create a KidsGuard Pro account.
Step 2. Get the KidsGuard Pro app and install it.
After choosing a plan for the Android tracking software, you will be sent to the My Products and Orders Manager page, and tap the Setup Guide icon and follow the on-screen instructions.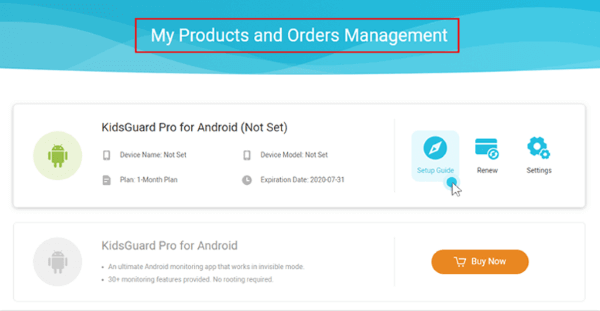 Step 3. Verify your settings and start monitoring your desired Snapchat account.
After installing and setting the programme on the target phone, go into your KidsGuard Pro account on our website. Go to Dashboard to see the phone's activities and statistics and hover over to Snapchat where you will be able to see deleted Snapchat messages.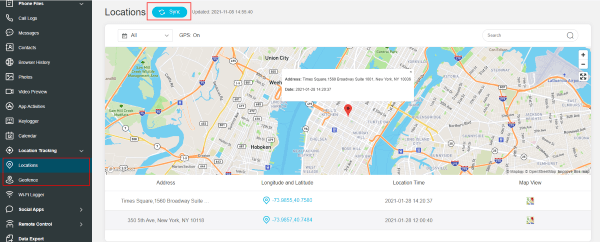 2. What Can KidsGuard Pro for Android Do to See Snapchat Messages?
KidsGuard Pro for Android gives you access to deleted Snapchat messages anytime you want.
The tracking of deleted Snapchat messages is 100% undetected. It implies you can read Snapchat messages without knowing.
The target Android phone does not need to be rooted.
You can record the target phone's screen in real-time to observe what material is being shared and then secretly see other's Snapchat friends.
You may also set up sensitive terms and receive real-time notifications.
3. Other Advantages of KidsGuard Pro for Android
Social media app monitoring
You can keep an eye on social media platforms like Snapchat with KidsGuard Pro for Android.
Location tracking in real time
You will receive accurate, real-time information about anyone's location thanks to the app's exclusive use of GPS location trackers.
Access to everything on phones
When KidsGuard Pro for Android is configured, you may access all of the phone's contents in addition to Snapchat activity.
Screen capturing
To maintain the record of particular activities, you can also snap real time screenshots.
Secret Photos capturing
You may also capture pictures using KidsGuard Pro for Android since it grants you access to the camera.
FAQs about Deleted Messages on Snapchat
1. How to send disappearing messages in Snapchat?
Tap the compose button in the top right corner to start a discussion, and then make sure the padlock toggle switch is turned on to enable hidden conversations and messages that vanish. Once everything is complete, you can select the person or contacts with whom you want to get in touch.
2. How do you stop Snapchat from deleting conversations?
Using this approach to save your messages means you'll be able to hang onto essential texts for as long as you like. Tap a conversation once to stop deleting it. The gray highlight and unbolded text will go. Once you leave the chat screen, the conversation will retain itself.
3. Does Snapchat delete messages on both sides?
Yes, deleting a message will erase it from the accounts of both people. Fortunately, even if the other person has stored the conversation in their conversation thread, this function still works.
4. Why did Snapchat delete my saved conversations?
Previously seen Chats will vanish if you change the setting from "24 Hours after Viewing" to "After Viewing." If someone saves, replies to, or otherwise responds to your message, it won't immediately disappear.
Conclusion
Now you know how to see the deleted messages on Snapchat, it is time to practically implement the solutions and see which one works for you. You can also consider using KidsGuard Pro for Android for getting an immediate and long lasting solution that not only recovers deleted Snapchat messages but can also provide you with in-depth knowledge about the deleted Snapchat data.