Question: What is MyLOL & Why is it so popular?
MyLOL is a mobile tie-in to the pseudo-teen-dating app, which allows users to vote and message each other. It has a simple chat function that lets members chat with whoever is online.
MyLOL is growing increasingly popular with teens and is yet another social media platform that allows users to share entertaining or interesting photos, especially concerning dating.
Although MyLOL does market itself as a way for people to make friends online, the site's purpose is to facilitate online dating.
In this article, we will discuss MyLOL through the following aspects:
Top Features of MyLOL Dating Site/App
What makes MyLOL different from other dating websites is its unique concept and certain features that are exclusive to MyLOL members.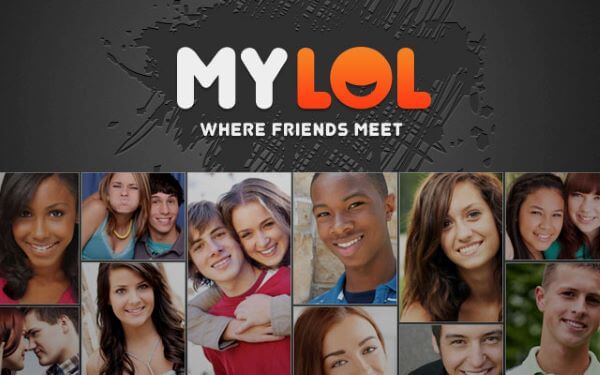 Voting System
It allows members to rate other members based on their looks and character. And those who get the most positive ratings have a chance to be featured on the homepage.
Shout-outs
Shout-outs are extremely valuable to post anything remarkable on your part. What is amazing about shout-outs is that anyone who has a verified profile can see and comment on your posts for free.
Chatting feature
Teens get a chance to text anyone without any hindrance. Chat rooms are available for online members who wish to enjoy their time chatting about any topic or just meeting new friends.
Blogs
The blog of the app is where you can post your personal feelings, give your thoughts, or share suggestions with other registered users of dating sites. Sharing personal blogs with others helps you meet lots of interesting people around the world - people with similar ideas and lifestyles as yours.
Photo sharing feature
The website and app encourage strangers to send photos to each other.
What Do You Need for MyLOL Dating Registration?
The signup process for the MyLOL dating app is the same as most other dating websites and requires users to provide the minimal required information. This can be done through Facebook or Twitter whatever social media site you prefer.
After providing a unique username as well as choosing a strong password; you must input your email address, date of birth, gender along city and area. Tap the Create Account button once you fill in this information correctly.
As part of registering an account to MyLOL App, users are prompted to input a birthday and location. Next, users are asked to select profiles of people from the opposite gender that "interest" them.
After that, users may upload a photo from their Facebook, Instagram, or computer. Members then receive credit for every time they vote on other members based on whether or not they find them attractive.
Related Read: How to Hack Someone's Tinder Account with the Easiest Way?
Is MyLOL.com Legit?
MyLOL website is risky. It's an unsafe place for minors as the eligible age group is between 13-19. Despite being an M-rated site, MyLOL reportedly allows underage users to create profiles, presenting their real age under 20.
Thus, it allows people to use the app as it is possible to create accounts using fake information. Parents should know that MyLOL is advertised for "teen dating".
Users often post provocative, half-naked pictures of them and engage in flirty or even sexually explicit conversation. Chat topics also can include references to drugs, alcohol, or violence.
Parents Reviews of MyLOL
Lots of parents have reviewed this site and counted so many downsides. One of the parents has commented, "My 13-year-old daughter has been groomed and sexually exploited using this app".
As there is no strict privacy policy so every age man can easily make an account on this app. It is full of dirty men and they can exploit young children. She goes on further by saying "This is not a safe app and please keep your children off it".
One user mentioned that several users were over 20. Some people also lied about their age on and many were under 13 so I recommend it be deleted this is just another tool to make kids get addicted to the phone.
Users have warned other users not to use MyLOL app, most notably by saying it's "filled with pervs". I had to check and see what all of the fuss was about so I signed up as well.
I didn't even have an account for five minutes before I had gotten three messages asking me out on dates and wanting sexual things from me. Needless to say, I got off of it real fast.
This app claims that people under age 13 and over 20 are not allowed, but I saw several profiles that were over that age, which is supposed to be against the rules of the website.
As for matching with people, it showed me the same people on repeat over and over again even if I said I didn't want to meet or chat.
Related Read: Parent Guide:Is Tinder Really Safe for Teens?
Is MyLOL Safe for Kids & MyLOL Age Limit
Sites like MyLOL have been the source of a lot of controversies in recent years since it markets itself as a place where teens can meet like-minded people and make friends.
Users are encouraged to send photos to strangers they have never met before and it can feel intimidating if you're not prepared for this kind of activity.
The built-in features of MyLOL encourage users to pick up their mobile phones to send text messages to random strangers. MyLOL is a dangerous platform for students because it makes it easy for predators to anonymously target them for phone harassment by sending snaps without the consent of others.
Users regularly post pictures of themselves that are sexually suggestive or explicit and oftentimes, these teens have not agreed to photograph themselves in such a manner on a public forum. Content on MyLOL is generally ill-mannered, sexual in nature, and inappropriate for children of all ages.
MyLOL Age Limit
Only teens (age between 13-19) are eligible to make an account. People over the age of 20 are not permitted to register. However, MyLOL makes it easy to enter a birth date under the legal age limit by simply pressing another button if you're not a teen.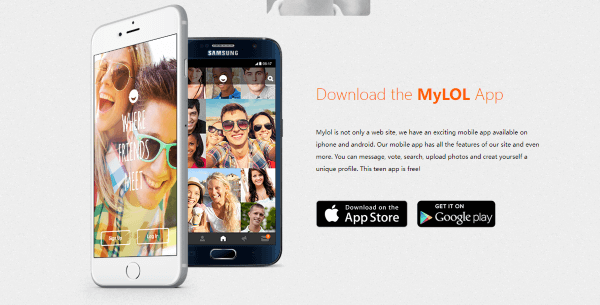 How to Block MyLOL Site/App on Kid's Phone?
You can block certain problematic apps or sites and their explicit content on your kids' phones by using the KidsGuard parental control application.
App/Website Blocker – KidsGuard app
KidsGuard is one of the best monitoring apps that let you manage target device' usage. After installing this app and making your account, you will be able to block specific websites and apps on the dashboard.
Here are some amazing features of the KidsGuard app.
Block inappropriate apps and websites
KidsGuard blocks inappropriate apps and sites like MyLOL on target devices. It is very helpful in keeping your kids safe online.
Track real-time locations
You can do this by utilizing the built-in GPS or Wi-Fi location tracking technology to track real-time locations. And you can set up a virtual boundary or 'fence' for your child that will alert you when he enters or exits the area using your app!
How to use KidsGuard to Block MyLOL site / app?
Step 1.
First of all,you need to download KidsGuard on your own device. Please click download button below to install KidsGuard from Google Play Store or App Store.
Step 2.
Secondly,open KidsGuard and sign up an account. After registration, log into your account and go to dashboard. Click
Bind Now
button and copy the Url in setup instruction and send it to your kid's phone.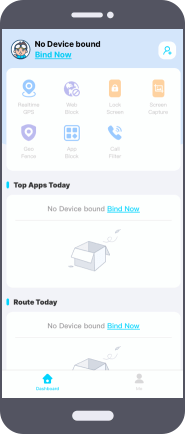 Step 3.
Open the Url in your kid's phone to finish download KidsGuard Jr. onto their phone. After setting, you can start to manage their phone on your own device. Such as
block websites or apps
...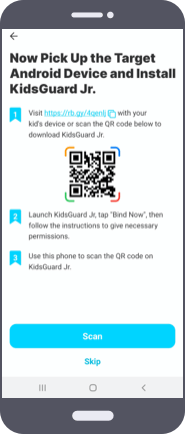 Final Thoughts
Although MyLOL is popular among teenagers for dating, this app does not have a parental control setting feature, which means users can no longer choose who can view their posts or contact them.
As a concerned parent, you may wish to pre-talk with your child about the potential dangers of using this app, while they are willing to share specific information online such as location and photographs.
If your child wishes to use MyLOL then make sure that they set up KidsGuard on their phone – a third-party app available to download and is suitable for any age group. This software will block all inappropriate content from being viewed by your children while they are on their phones, tablets, laptops, and PCs, etc. Therefore, you know that your kids won't be exposed to material that you deem unsuitable.