We are sorry to see you go!
If you have a moment, how about leaving a feedback to help us make KidsGuard Pro for iOS better? We would love to hear from you.
Try ClevGuard Anti-spy with
50% OFF!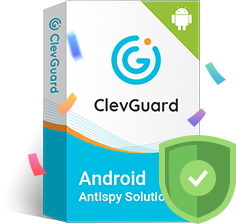 Scan and remove spywares and stalkwares in one click.
Block and get alerted if a known tracking app is installed.
Check which apps can access your phone dangerous permissions.
Enhanced artificial intelligence technology with updated blacklist database.