WhatsApp, the popular instant messaging platform, which hit two billion monthly active users in the beginning of 2022, was the leading communication channel for global smartphone users. With such a huge number of active users, information and privacy security tend to be the most important matter. Is WhatsApp safe? And how does it protect your privacy while in using?
First of all, the short answer is WhatsApp is safe because of its end-to-end encryption. Nevertheless, there're some hack programs or malwares to steal your information on WhatsApp. Let us see how to keep your privacy secure when using WhatsApp in this article.
Part 1. WhatsApp Privacy Policy
WhatsApp is more safe than other messaging applications like Snapchat and Instagram, especially when security settings are enabled. You should know WhatsApp privacy policy before you use it.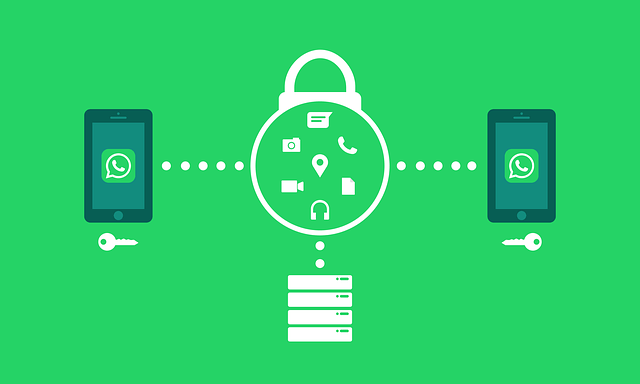 1.1 Acknowledge How WhatsApp End-to-end Encryption Works
End-to-end encryption is the chief feature of WhatsApp privacy security. Your messages are encrypted by complex algorithm. No third party can see the WhatsApp messages expect for you and the person you're communicating with, not even WhatsApp.
This is to say, your messages on WhatsApp are locked. Only the recipient and you have the key to unlock and read them. While you're using WhatsApp, the end-to-end encryption runs automatically. There is no need to turn on any special settings for it.
1.2 WhatsApp Share Information with Meta
You need to know WhatsApp exchanges some types of information with Meta Companies. The information they shared together includes your account registration information (such as your phone number), transaction data (for example, if you use Facebook Pay or Shops in WhatsApp), service-related information, information on how you interact with businesses when using our Services, mobile device information, your IP address.
1.3 Knowing About Information WhatsApp Collect
Your Account Information.
WhatsApp will collect your account information which you had been provide when registered WhatsApp account. They are your mobile phone number, basic information, and the profile name of your choice when create a WhatsApp account.
Your Messages.
Commonly, WhatsApp do not store your messages. Once your messages are delivered, they are deleted from WhatsApp services. But WhatsApp will retain undelivered messages for your up to 30 days to help you resend the undelivered messages again. Another special message is media forwarding. WhatsApp is temporarily store them in encrypted form.
Your Connections.
If you allow WhatsApp get your phone contacts, they'll manage this information for you in a way that identifies those contacts.
Your WhatsApp Status Information.
Remember that the information of your status will be record by WhatsApp too.
Your Usage and Log Information.
WhatsApp record your information when you messaging, calling, posting status, grouping, paying or other activities when you registered to use WhatsApp.
Your Device and Connection Information.
When you install, access, or use WhatsApp, they will collect your device and connection-specific information.
Your Location Information.
When you choose to use location-related services, such as sharing your location with contacts or viewing nearby or shared places, WhatsApp collects and utilizes exact location information from your device with your consent. You can turn on or turn off the location sharing setting on WhatsApp.
Part 2. Protect Your Child Safe on WhatsApp
The younger generation is unfamiliar with the security risks that the internet world presents. As a result, monitoring your children's digital activity is critical to ensuring their safe usage of WhatsApp. The KidsGuard for WhatsApp software is a versatile option for keeping tabs on your children's WhatsApp and other digital activity.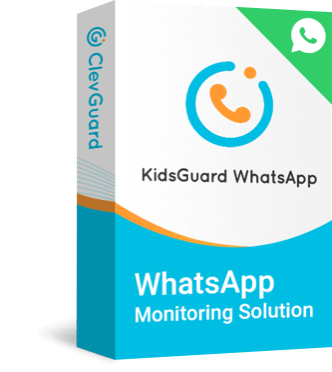 An Array of Amazing Features
Monitor social communications on WhatsApp.
Supports parents to view and save all media types on WhatsApp.
Maximizes the information you can monitor by automatically capturing WhatsApp screenshots and developing WhatsApp activity data.
KidsGuard for WhatsApp has a full set of parental control features for WhatsApp, which is dedicated to monitor WhatsApp. You can monitor your children's screen usage on WhatsApp easily with a clear monitoring dashboard. You will also be able to view your children's WhatsApp interactions. You may also look at the photo, video, and audio sharing.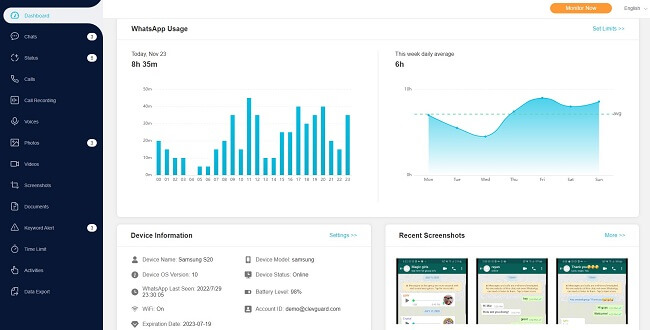 Follow KidsGuard for WhatsApp install guide, you can also monitor video calls using this app's screen mirroring capability. As a result, you can keep a close eye on WhatsApp for children by using KidsGuard for WhatsApp.
Track 10+ WhatsApp Data: You can find all these statistics on KidsGuard for the WhatsApp dashboard. For example, WhatsApp chats, statuses, calls, and voice messages.
Read Any Types of WhatsApp Messages: For instance, emojis, photos, video previews, GIF previews, and documents. The same with WhatsApp status.
Record WhatsApp Call: If you're wondering what your child was talking about, this application also can record WhatsApp calls remotely. It is an excellent way to find out what your child has been doing recently.
Check WhatsApp Activities: They include screen time usage, your child's using frequency, and the exact login date and time on WhatsApp. You can export WhatsApp activity records.
Support Export Data: KidsGuard for WhatsApp also supports export data, like WhatsApp chats, calls, status, and keywords. You can set it on KidsGuard for WhatsApp too.
Part 3. Privacy Settings for WhatsApp
WhatsApp collect information that you may not want to share. Now we focus on how to set WhatsApp privacy settings.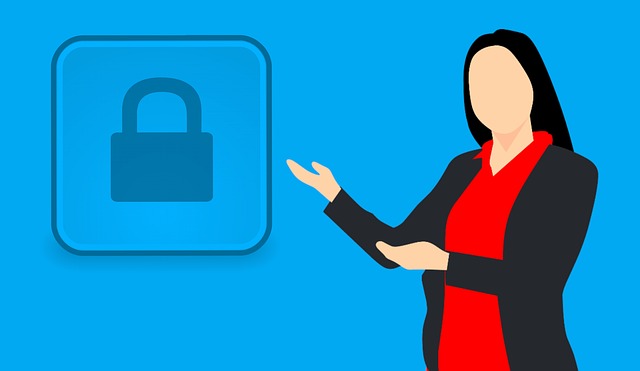 1. Control Who See Your Information
Restrict your privacy setting is the first thing you need to do for your privacy. You can go to the privacy settings in the main setting menu. To increase security, you should restrict these options. You may avoid the risk of status privacy by limiting who can see your WhatsApp status.
If you don't wish to share something permeant, disappearing messages is an option feature for you to try. When you activate disappearing messages, you may specify whether messages should be deleted 24 hours, 7 days, or 90 days after they are sent. Only new messages in the conversation are controlled by the most recent selection. You may enable disappearing messages for all of your chats or just a few of them. This option has no effect on prior messages sent or received in the conversation.
3. Send View Once Images
Want to share the selfie with your friend but don't want them to share with others? You may send view once images on WhatsApp. This kind of photos and videos will disappear from your WhatsApp chat after the recipient has open them once.
4. Close Live Location Sharing
If you don't want to share live location with someone or in group chat, remember to turn off sharing your live location. You can stop it at any time. Once stopped or expired, your live location is no longer shared. Individuals with whom you shared your live location will continue to see it as a static thumbnail picture and can tap the image to see your most recently updated location.
5. Delete Chat History
Another way to protect your privacy on WhatsApp is to delete chat history. Once your delete the message, they will not occur on WhatsApp Web either. You can select the messages that you want to delete, > then click Menu, > click Delete message > Delete for Me/ Delete for Everyone.
6. Disable Automatic Photo or Video Downloads
Every app is not 100% safe, so be cautious. Hackers may use several fraudulent sites to obtain your personal information. If you disable automatic photo or video downloads, the hackers won't be able to obtain the photo or video that you never watch and secretly remove them.
Disable Automatic Download on iPhone: Go to Settings > iCloud > Photos and switch that to OFF.
Disable Automatic Download on Android: Go to Settings> Tap "when using mobile data" under "media auto-download."> Disable it.
7. Block & Report Contacts
You may receive spam in sometime. To avoid this, you can block the contacts on WhatsApp setting page. You can also report the spam sender to WhatsApp. They will be punished if this people offend WhatsApp regulation. Besides, to protect your privacy, WhatsApp will not notify the one that is you block or report them.
Part 4. You May Also Wonder about Your WhatsApp Privacy
Q1: Can I change WhatsApp status privacy after posting?
If you change the status privacy settings after you have posted a status update, the settings will apply only for the posts that you post from then. This will not affect your current or previous status updates. If you want the new privacy settings to be applied even for the earlier posted updates, just delete them and repost.
Q2: Did WhatsApp Change Privacy Setting?
The platform will soon allow people to control who can see when they're online, prevent others from taking screenshots of certain messages, and leave groups without notifying entire channels.
Q3: Is WhatsApp Safe to Send Private Picture
Yes. Because of the end-to-end encryption, WhatsApp is safe for sending sensitive photos. When a message is transmitted, WhatsApp's encryption function encrypts it. The communication can only be decoded by the recipient. WhatsApp communications are automatically encoded and decoded. In this way, sending private photos over WhatsApp is secure.
Part 5. Conclusion
Because of WhatsApp end-to-end encryption, WhatsApp is more secure than other social networking platforms. However, several possible risks may jeopardize your WhatsApp security and privacy. As a result, you should know WhatsApp information collection rule and avoid clicking on spam messages by WhatsApp privacy settings.
To secure your child's privacy safety on WhatsApp, the KidsGuard for WhatsApp is the most effective program for monitoring. It will allow you to see your child's communications to safeguard them on WhatsApp.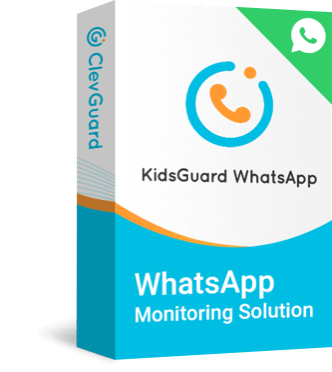 KidsGuard Pro for WhatsApp
The Ultimate WhatsApp Monitoring App for Parents