Women do get curious about their husband's activities. Whenever they sense some suspicion in their behaviour, they would go all the way to find out what exactly is going on. If their husband spend a lot of time on their cell phone they would get curious as to what they are doing in their phone all the time. Also, when they start going out at odd times, they would need to know their husband's whereabouts to make sure that nothing inappropriate is going on.
Traditionally, women may hire any of the available private investigators to do the job of finding out what their husband is up to. However, this method may take a lot of time and they would end up shelling a lot of money as well. With the introduction of cell phone tracking apps it is now possible to find out about your husband's activities without the need to contact anybody else. Read on if you are also wondering "how to track my husband's phone for free".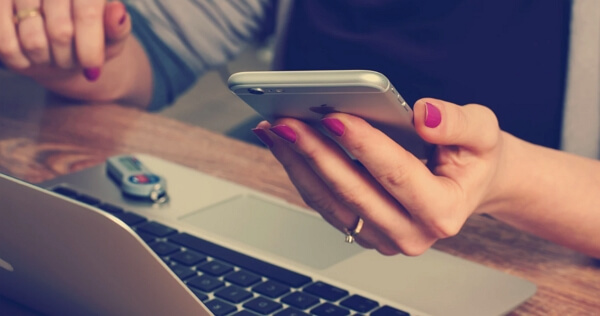 How Can I Track My Husband's Phone Without Him Knowing
The exponential increase in the development of technology helped us to solve many problems which were unimaginable in the past few years. Believe it or not there are apps that can help you track someone's device remotely and anonymously. If you are looking for one, we have got you covered. Among all the other apps, our pick is KidsGuard Pro! It is undoubtedly one of the best husband tracker apps in which you can invest in if you are seeking to find the activities of your husband without him getting to know.
Location Tracking
With this feature you can know where your husband is at all times during the entire day. You can even get the necessary details about his location history. Not only does this help you in knowing the location of your husband it also proves to be useful if your husband loses his phone or his phone gets stolen.
Calls Tracking
You can view the entire call history on your husband's phone to know who has been calling him and who has he been calling. All the incoming and outgoing phone calls with call time and duration can be monitored effectively using this app.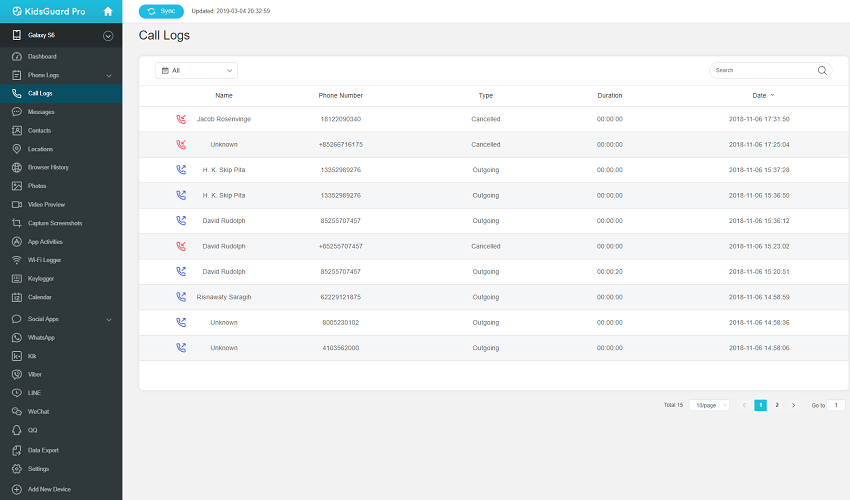 SMS Tracking
Your husband may be spending a lot of time texting on his phone. You can access the SMS folder on your husband's phone through this app to know whom he has been chatting with through SMS. You can even get the detailed SMS content remotely.
Social Media Tracking
All the activities as well as related messages and texts on popular social media platforms including Kik, WhatsApp, QQ, Line etc, on your husband's phone can be tracked with the help of this application.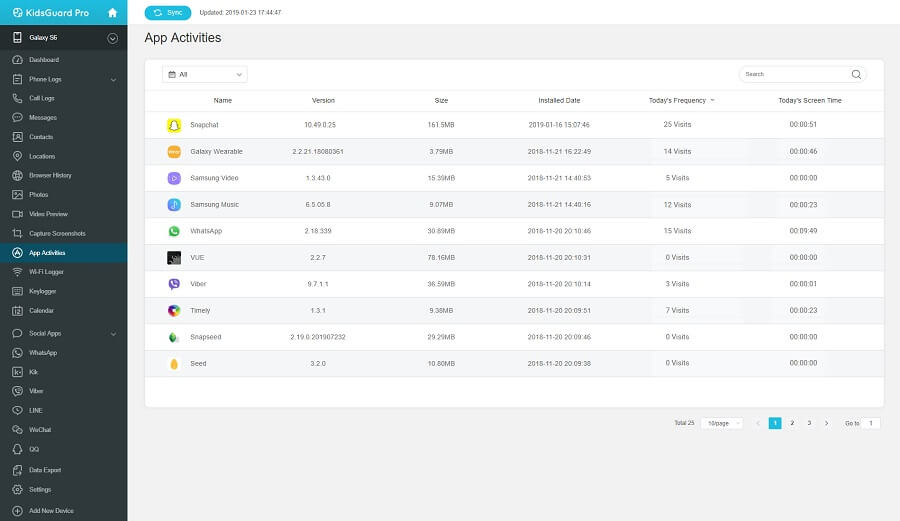 File Access
There may be several photos and videos on your husband's phone which may give away his act if he is cheating. You can find out what photos, videos, calendar, notes and other data is stored on your husband's phone through this app.
How to Use KidsGuard Pro to Track Your Husband's Phone
To enjoy all the features mentioned above, you would have to download the KidsGuard Pro app and set it up on your husband's phone in order to use it to track his daily activities. So, if you are interested to know the detailed steps on how can I track my husband's phone location and other activity details using KidsGuard Pro, just follow the steps below.
Step 1: Tap on "Try it Now" button and sign up using a genuine email ID of yours.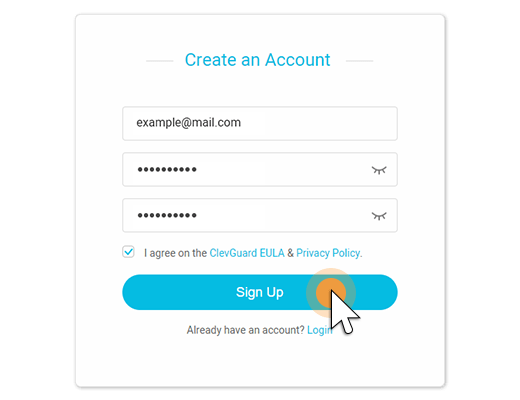 Step 2: On the target device, go to www.clevguard.net and download the KidsGuard Pro assistant.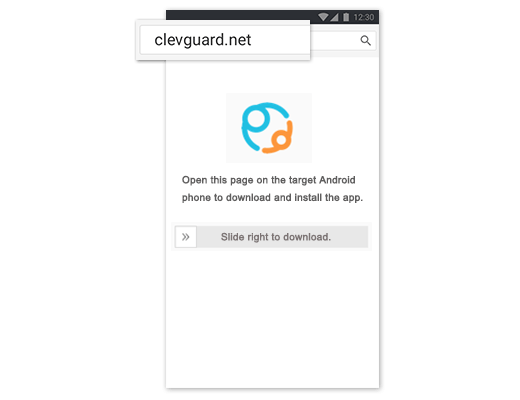 Step 3: Open the app and login your account. Then finish the setup wizard per instructions.

Step 4: After the setup, you will instantly redirected to the web control panel. Set up the monitoring features from the dashboard and keep tracking remotely.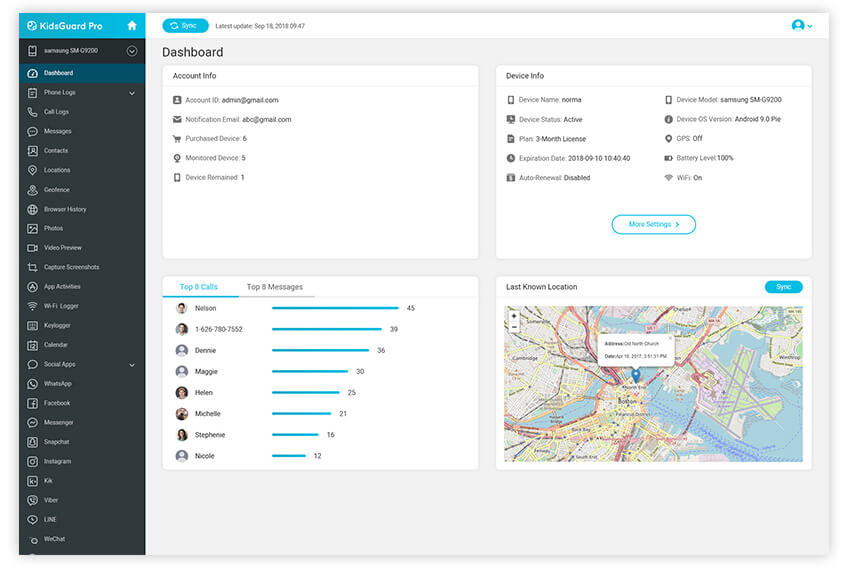 After this you can access the dashboard anytime to you want to track the activities of your husband.
Frequently Asked Questions When Tracking Your Husband's Phone
1. Do I need to root the device?
No, you do not need to root the device to use KidsGuard Pro app.
2. Will my husband know I'm tracking his device?
Yes! The app icon will disappear from the Home screen after installation. To ensure that your husband does not get to know that his device is being tracked, you could also clear the search history of KidsGuard Pro and also delete the downloaded APK file. After installation of the app, it will go incognito.
3. Can I install the app remotely without touching my husband's phone?
If you are wondering how to track my husband's phone without touching it, it is not possible with any tracking app in the market. At this point of time all the monitoring apps require the access to the target device. One time physical access to your husband's phone is required to setup KidsGuard Pro for monitoring functions.
4. What if I no longer need this app?
To uninstall KidsGuard Pro app from the Android device, you would have to go to "Settings" option, tap on "Applications" and then on "System Update Service".
5. Is it illegal to track the spouse?
It depends. Frequent and unnecessary tracking and monitoring your spouse's activity is not recommended, and t is not a healthy practice in any relationship.
6. What else can I expect from this app?
Apart from the stellar features above, KidsGuard Pro also comes with a proper keylogger and real time screen capture options. Besides, monitoring of several popular communication platforms including Snapchat, Instagram, Facebook, Skype, Tinder and many others are in the developmental stage and this feature would be included soon enough.
To sum up, KidsGuard Pro is undoubtedly the best app which you can use when you need to keep a track of your husband's activities. Whenever you feel suspicious of your husband's behaviour, you can access this app to know what your husband is upto. This app comes inbuilt with some amazing tracking features which are sure to give you the necessary results.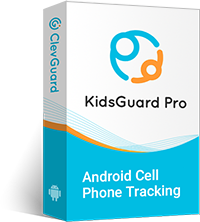 Features
Track the real time location and view location history

Check all incoming and outgoing calls & SMS

Monitor app activities and know which app is frequently used

Remotely access the files on kid's phone, like contacts, notes, photos, keylogger, etc.