"Question: Why is it important to have a remote audio recorder App?"
In recent years, especially Corona Virus (Covid 19) pandemic and lockdowns experienced worldwide, Millions of people now embrace technology and digitalization, including our precious children. Nowadays, they use their devices for online classes and even access the web. However, it has also made our children, more than ever before, exposed to numerous risks, such as targeted cybercrimes. One of the essential safety tools you need as a guardian to ensure your children's safety is installing a simple remote audio recorder. That helps you capture audio remotely to your mobile.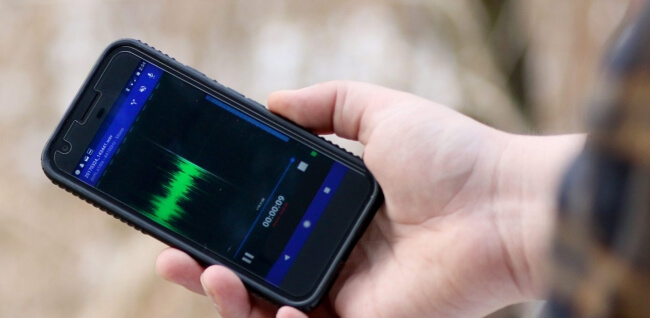 1. What is an Audio Recorder?
An audio recorder allows smartphones to capture sound and then convert it into an audio file, which you may conveniently transfer to another device, like a computer. They come in various models and designs, both as separate recording devices and secret recording apps for smartphone, with different specs, including different audio quality ranges,storage space,size,and editing capabilities.
You can use an audio recorder to record classes, lectures, conversations, and other sounds. Despite being used quite often, there is no need to invest in an exclusive audio recording device since new generation smartphones can perform this function.
2. Why you need to use a remote audio recorder?
There are many reasons for using a remote audio recorder. Such as parents protecting their kids from possible cyber-crimes. Or employers who are supervising their employees. Not forgetting those who are curious to know more about their partners' faithfulness. And many more reasons for using spy audio recorder applications.
Since the Covid-19 pandemic and introduction to online classes, our children are nowadays spending more time online, which has made them vulnerable to many targeted cyber crimes, which have alarmingly increased. Their easy-trusting nature makes them perfect and easy targets for people they know and those they don't know. This situation calls for the parents to take severe safety measures while being cautious not to deprive their children of their childhood freedom.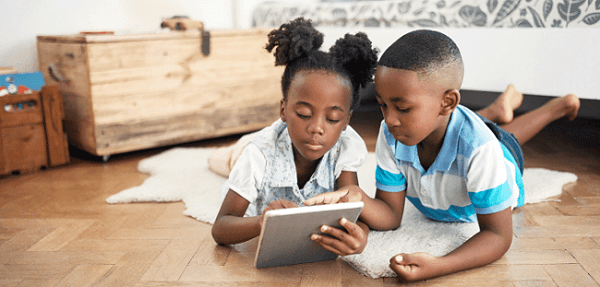 Like the USA, which has the ECPA, which permits business owners to monitor all employee verbal and written communication, as long as the company presents a legitimate business-related reason, most countries also have similar laws and regulations. So using remote recording apps and software to monitor employee's activities are a common practice in small and giant firms and organizations. Especially after the Covid-19 pandemic that forced employees to work remotely from the comfort of their homes.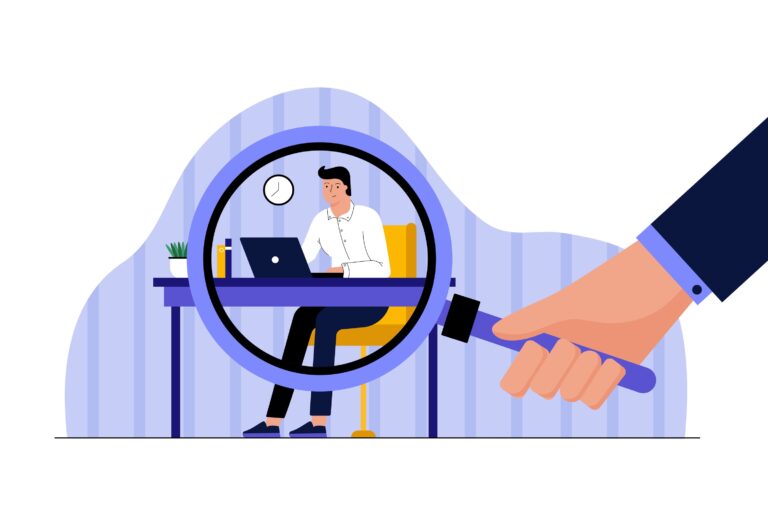 Want to know who your boyfriend/girlfriend is chatting with before going to bed every night? Do you think your partner becomes more and more deslate? Are you doubt that he may betray on you? You can go straight to find the truth without his knowledge with spyware.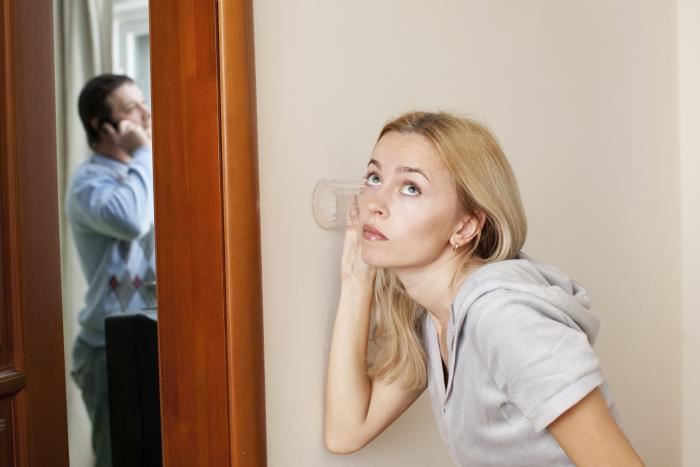 Q.Is spying on your spouse's phone possible?
If you would like to understand whether or not it's possible to spy on your spouse's phone using a spy app, then the answer is "yes". There are many easy ways to do exactly that.
Q.Is spying on your spouse's phone legal?
But If you would like to understand whether or not this is legal, then the answer is "No, it's not legal". In fact, any evidence of an affair that you will obtain illegally from a spouse's phone may end up being used against you. In case you will be planning to present them in court.
3. How does a spy audio recorder work?
There are many secret or better-called spy sound recording products, smartphone applications, and computer software. We shall mention and discuss some of them here.
The spy pen has the traditional writing functionality. However, they also have a hidden and microphone and camera installed in their pen caps, to remotely record audio, videos, and pictures.
The tiny function buttons are usually inside the ink pen, so you'll need to open the cap, install the micro SD card before pressing the buttons because it is the spy pen's storage gadget. Then you'll need to use a pointed object, for example, another pen to press the tiny function buttons. And you'll ready to record audio and video, or maybe take pictures depending on the function button pressed.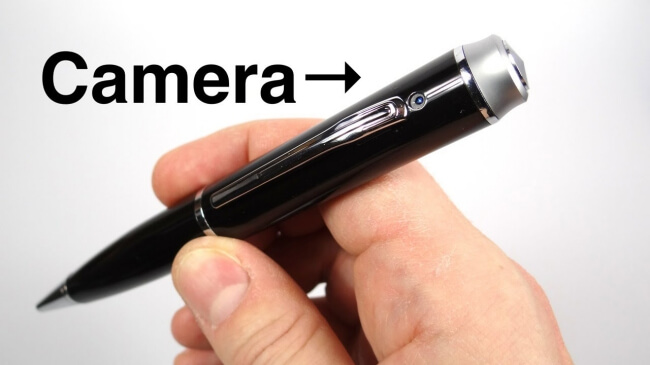 A hidden camera or spy camera may be a still or video camera. The term "hidden camera" is usually utilized in TV shows, sometimes when subjects are unaware that they're being recorded and typically lacking their knowledge and consent. The term "spy camera" is usually used when the target person of interest, would usually object to being recorded if they were conscious of the camera's existence. In contrast, "security cameras" ask for visible cameras and a warning notice of their presence.
Hidden spy cameras usually are installed into commonly used objects like television sets, smoke detectors, alarm clocks, motion detectors, ink pen caps, plants, and mobile phones. You can use hidden cameras for household surveillance. And can also be used commercially or industrially.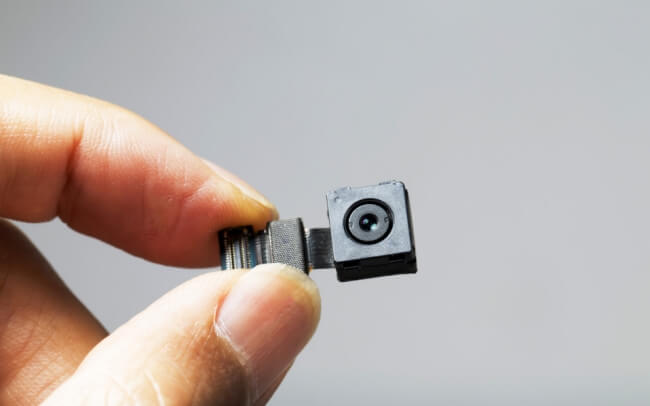 spyware is also known as malware. Which describes computer software and smartphone applications you can install secretly. Which has malicious behavior that aims to gather information by invading the device undetected, and collecting sensitive data, such as secret conversations, and other online activities of the person you wish to secretly spy on?
Any software downloaded without the user's authorization is often classified as spyware which are normally controversial. Because they can violate the top user's privacy, even when installed for relatively innocuous reasons. Spyware can affect any PC or Mac, also as iOS or Android devices. While the Windows OS (OS) is more likely to fall prey to an infiltration, hackers are also becoming better at finding ways into Apple's OS.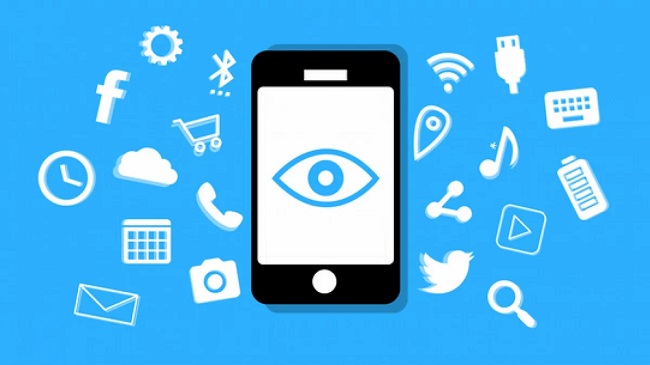 4. How to use an audio recorder on a smartphone?
Keeping eyes on your person of interest's online activities is not a simple task. People are nowadays more vigilant than ever, and tech giants have beefed up security. But there are few remote sound recording apps, like the Xnspy surround recording app, which will bypass encryption. Because of the super-efficient ambient recorder, now you can even listen and record any behind-the-wall conversations. Here may be a step-by-step guide to using XNSPY.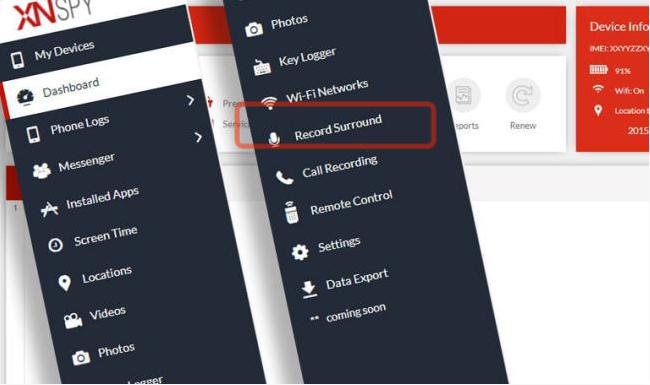 Onetime access is required to put in Xnspy on the person of interest's phone or tablet. Once the app is up and running, you will need to register and create Xnspy's web-based account. On the "Dashboard," there will be a "Remote Control" tab that will display more options, including "Record Surround" from the choices.
A fascinating feature of Xnspy is that it gives you a choice of how many minutes to record device surroundings. Finally, by pressing "Record," you will send a foreign command to the target device, which will start surrounding recording.
5. Afraid of audio recorder? Don't worry!
In view of the fact that the various methods introduced above are very powerful, our personal information has a huge potential for leakage.To prevent someone from listening to your surroundings, you can use ClevGuard.
ClevGuard is a powerful anti-spyware which can detect your software thatis installed on your phone when you unware of. With it, you can easily remove invisible spyware, clean root and protect your personal investment!
6. Conclusion
Having a remote audio recorder app for android smartphones has become a necessity for safeguarding your beloved children, partner or spouse, and businesses, especially with most socio-economic activities such as studies and business. That is now conducted remotely worldwide during the Covid-19 pandemic. This situation exposes your beloved ones to targeted cyber-crimes. And the way to protect them without limiting their freedom is by installing remote audio recorders such as Xnspy and keep them safe from any danger of being exploited in cyber-crimes? So our best advice for you is: try it yourself and see if it fits your needs. You can get ClevGuard which is a powerful anti-spyware to protect your phone from other spyware as well.