Before We Start
Call history can undoubtedly reveal a lot of information, such as who made the call, when it was made, and how long the call lasted. In the digital era, it is no longer a hard task to check call history online, not only yours, but everyone around you.
One commonly used method is known as the spy apps, and the alernative solution is by using the inquiry service provided by the operator. Some methods can help you solve the problem of how to get someone's cell phone records without them knowing.
So, in this article, we will detail these 2 effective ways, when should they be used, what are the pros and cons, etc. Follow us to explore how to check someone's call history online for free.
1. Check Someone's Call History with Spy App
Suitable users: For those who want to check someone's call history online.
What can you get: Call logs, call recordings, messages, location, social media apps data and much more 30+ features.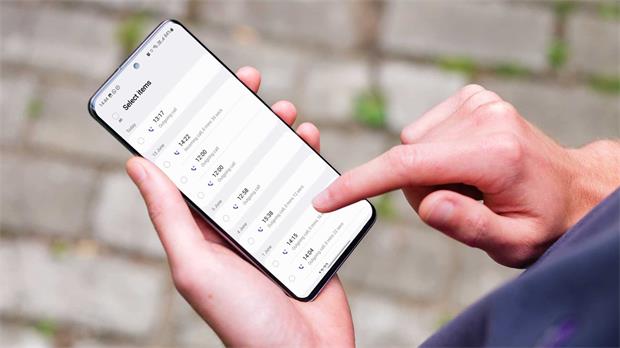 1.1 Why You Should Use Spy Apps to Get Someone's Call History
The reason is simple. Spy apps allow you to check call records without knowing and KidsGuard Pro call log monitor is the best cell phone spy app that can effectively break into someone's phone and take the information from it.
It can't be detected so the target person won't know you're viewing their call history.
This app stands out from the crowd and anyone can get the call history of any mobile number quickly within 5 minutes. It is full encryption of the data to avoid misusing or being accessed by anyone not even the support team of the app.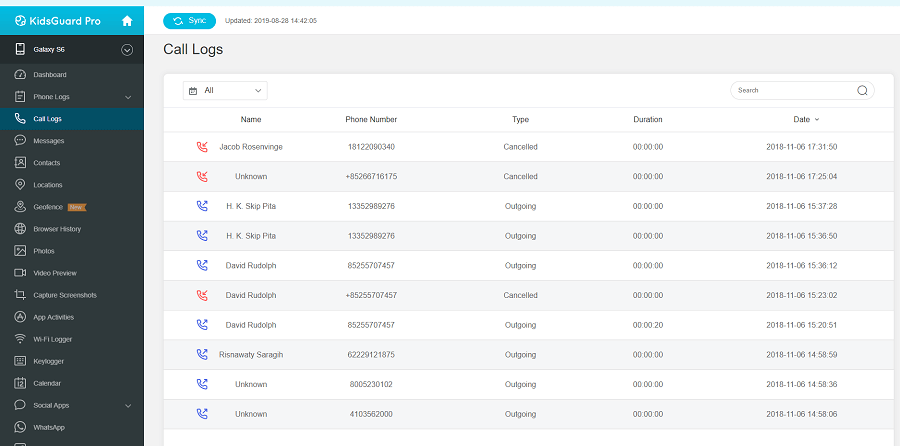 If you think that's all, then you are wrong. Below there are a few things that we think are of great importance for this qualified app.
Features of KidsGuard Pro More than Checking Call History Online
KidsGuard Pro has the ability to get call history of any number, including all the recent phone calls.
It can show the caller name, call time, call duration and other related information like email address of a contact.
It can update the data of target phone in real time so that you won't miss any detail.
The monitored call history and other data are uploaded to your online account, which can be accessed from anywhere using any browsers, remotely and instantly.
It can record call conversation so you can hear specifically what the target is talking. Besides, it provides 30+ advanced features in one package, like WhatsApp/Facebook/Snapchat monitoring, GPS location tracking, text messages spying, etc.
It can record phone screen and phone surroundings to know where they are and what they are facing.
Now it allows to check Discord and Skype messages without knowing.
There is no need to root the target phone.
1.2 How to Get Someone's Cell Phone Records without them Knowing
The installation of KidsGuard Pro app is very easy. It can be done within 5 mintutes even for someone wihtout any tech knowledge. Now let's follow up the steps.
Step 1. Creat an Account.
Create a KidsGuard Pro account with your authentic email address. After that, select a suitable plan that you need and move on. Then you will get a download link, simply download and setup the app on the target phone.
Step 2. Download the App.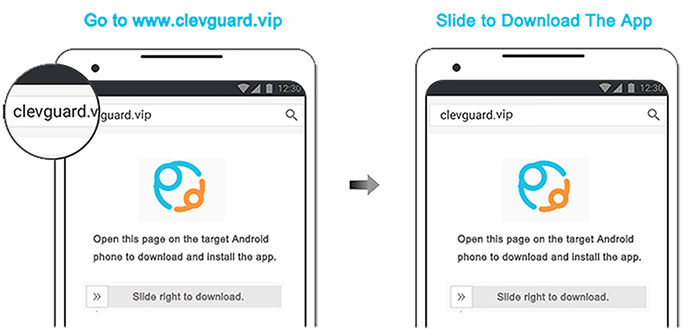 Step 3. Install the App.
Log in the app and set it up as directed by the setup wizard displayed on the app screen.

Step 4. Check All Call History.
To check other's call history, go back to the official website and connect the device to enter KidsGuard Pro control panel. Select Call Logs under Phone Files tab. You can also check messages, photos, location, instant messaging apps by clicking other options in the left sidebar.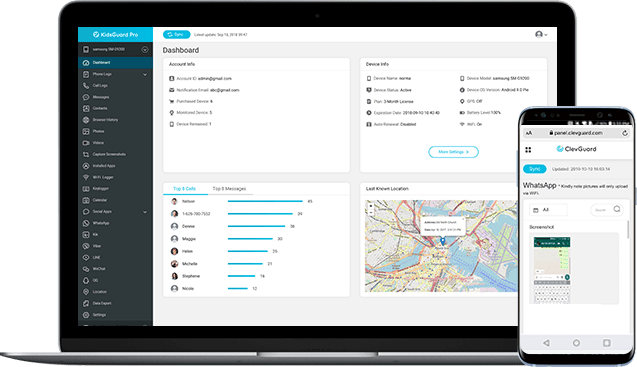 It is note that it will take some time for uploading data for the first time. Please wait patiently. What's more, KidsGuard Pro support us to check call history on iPhone, but it is a desktop-based program.
2. Get Someone's Cell Phone Call History Online Free by Network Provider
Suitable users: For those who know the network provider account and password, or check the call history of other members who join the mobile share data plans.
What can you get: Call logs and SMS sometimes.
There is always an alternative solution for every problem out there. Similarly, if you wonder how to check someone's call history online for free without phone, some of the big network providers offer inquiry services to check the call history but the user must have the username and password to log in their sites.
The four largest national cellular telephone companies in the United States are: AT&T, Verizon Wireless, Sprint and T-Mobile
Some companies charge for a detailed call log paper if a user requests it; however, detailed call logs online is free. Here is how to check call history of a number:
How to Get Someone Else's Call History at AT&T Website
Step 1. Login the target AT&T account by visiting att.com of any browser.
Step 2. Then you will see My Plans, click Phone and then Voice features.
Step 3. Select the Call Log option. Scroll down to view incoming and outgoing calls for the month.

This is how you get phone records from AT&T. Pretty simple. Isn't it?
How to Check Someone's Call History Online for Free with Verizon Wireless
Step 1. Go to verizonwireless.com with your web browser.
Step 2. Sign in with target account and password. Scroll down to View Usage Details and choose the line you want to check.
Step 3. Then scroll down to Usage.
Step 4. Click the link called View Details.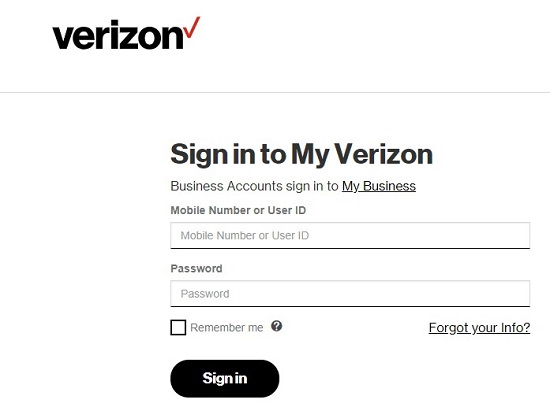 How to Check Someone's Call History for Free on Sprint Website
Step 1. Sign in to Sprint at www.sprint.com with an account owner username and password.
Step 2. Select My Account > Your Bill > See my bill.
Step 3. Swipe to the bottom of the page and click on For Call Details: Click here.

How to Get Someone's Call Log with T-Mobile
Step 1. As above, log in T-Mobile official site with a target account.
Step 2. From the Home screen, select Main Menu > See my bill at the top.
Step 3. Scroll down to find Call log.
Step 4. Select Options > Call timers. Then you can see the last call, received calls, dialed calls and more.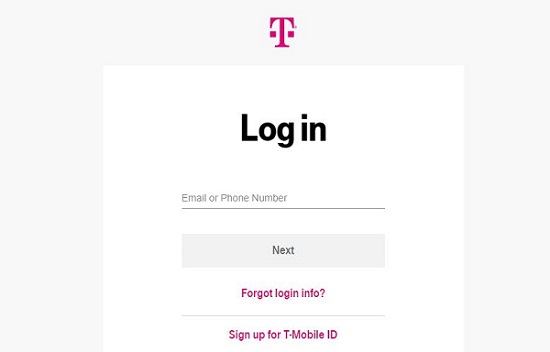 Now we have learned how to check call history on AT&T, Verizon, Sprint and T-mobile for free.
Limitations: You won't be able to see any recent phone calls in real-time. There will always be a lag between the time the call happened. Besides, no call audio is stored or shown.
People Are Also Asking about Phone Call History
Q1: Can you see call history on phone bill?
Yes, the bill will show your call and text history. You can see every number you called or that called you. The bill is also available online, that's why you can use your account and password to view the call logs.
Q2: How to check call log on iPhone?
To directly check iPhone call history, tap on the Phone app and tap Recents. You can see a list of call history. You can also visit the network provider to view and download older call history.
Q3: How can i check someones call history online for free?
You can check the basic information of the call history for free. Tap the phone call icon and choose the Recents icon then you can see the incoming and outgoing calls of the device. If you want to get someone else call details, the third-party app is a better choice.
Q4: How to check someone's call history without phone?
Checking other's call history without touching the cell phone is impossible, but some apps like KidsGuard Pro will allow you to remotely view the data after they have been installed on the target phone.
To avoid any dissatisfaction, you can try the free demo of KidsGuard Pro first. This can help you understand what features it provides and how does it work.