With the acceleration of advancement in the last decade or so, technology has started to become an essential part of life. From waking up to a smartphone screen to spending the entire day juggling from one gadget to another, technology in its various forms has started to shape our lives. However, every coin has two sides to it and so the technology that has transformed the world into a global village has also presented its negative use. Excessive or improper use of this technology can not only result in health issues but various forms of fraudulent activities that can end up in huge financial losses.  Spoof Calling is one such example of it.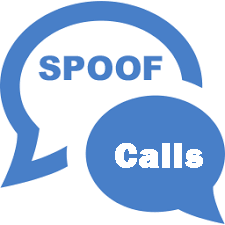 Part 1: What Does Spoof Call Mean?
Basically the word "spoof" which literally means to trick or joke around accurately describes the nature of call under 'spoof calling'. Spoofing, also known as Caller ID spoofing, is when a caller deliberately falsifies the information transmitted to your caller ID display to disguise their identity. What happens is that a user gets a phone call from a familiar number or a government agency or a company that makes people attend the call.
Once the call has been received, the spoof callers try to get as much information as they can such as account numbers, PIN codes etc. They do this by either using fake recordings of made-up details of why the information is required. A common example of spoof calling is when you get a call from a number similar to a bank number that will ask you for your account details and passwords for better security or some other made-up reason.
Basically it is a scam call and they are trying to get your personal details so they can use it for their own gains.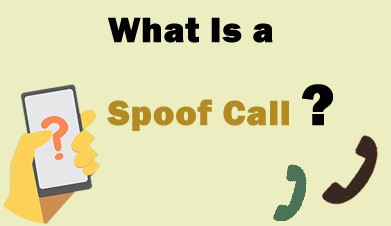 Part 2: Is Spoof Calling Illegal?
Legal or Illegal? Well, it's not that black and white. Usually, legal regulatory authorities keep addressing the illegal status of call spoofing, its consequences, and possible ways to avoid this scam. But it really depends on what the purpose of call spoofing is.
When Is It Legal?
Business companies use call spoofing to call their customers from one toll-free number.

Health professionals spoof a call and show their office number while calling their clients from home number.

Many people have to work while traveling abroad, so they may spoof a call from their office or home number while sitting abroad.
When Is It Illegal?
Scams to obtain your Social Security number.

Fraudulent calls to steal your money in the name of medical aid.

Fake calls to get your bank account information.
According to the CallerID Act of the Federal Communications Commission, there is a fine of up to $10,000 if the spoof call is proven to be done for illegal purposes.
Part 3: Who Is Spoofing My Number?
There are two ways that you may be getting spoofed. Either you receive spoof calls or your number is being used to spoof others! One way to identify the latter is if you are getting excessive wrong calls or texts. If this happens, it doesn't mean you are becoming more popular day by day. It is some party that is using your number as a display number to call others either to sell their service or acquire information for any scam.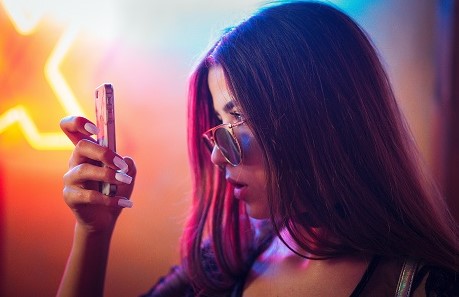 If it is you yourself at the receiving end of a spoof call, one way to identify is to carefully think about the information being asked for. No banking service will directly ask for your full account number or PIN code or Debit card number, or any other security codes. If a certain call has some recording being played that will make you press or tap other numbers, its best to hang up immediately and call up the said agency or company yourself to see if they were the ones who actually called. Or it was a spoof call.
Part 4: What Is a Caller ID Spoofing App?
After knowing who is spoofing our number, it's necessary to know what these people are using to create spoof phone numbers. A caller ID spoofing app is one of the methods, which is specialized in faking phone numbers. Here are some typical fake call apps.
1.

Caller id Changer Sec

Caller id Changer Sec can make real phone calls and/or call back missed calls securely and anonymously. Some people may use this app to get up and walk away from an embarrassing or awkward situation. However, it may also be used for some illegal purposes, like spam calling and robo calling.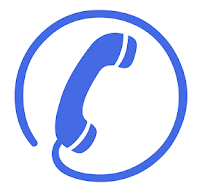 2.

Dingtone

Dingtone is another caller id spoofing app. It functions as a second line service for people with Wifi. However, it has hidden feature of changing phone number and earning free calls by watching ads. Thus, some people can place fake phone call when they need to.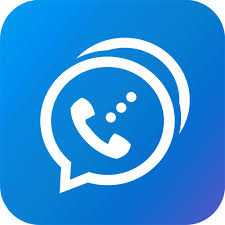 Part 5: How to Stop Phone Spoofing?
As tricky as it can be, a few pointers can help make the right choice at the crucial time when you're about to give away your account number just because someone asked for it.
1.

Record a voicemail message

Make sure that you do not fall prey to spoof calls by being alert and vigilant. Whenever someone calls you claiming they are calling for official business, record the call. Also, don't press any buttons if asked to do so.

Furthermore, you can always send any unknown calls to voice mail. You can listen to the recording later and then decide if you need to call back or not. But recording a voicemail message is definitely a smart idea.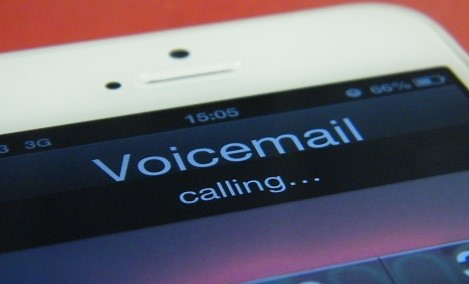 2.

File a complaint to your phone carrier service

You can legally file a complaint that you are receiving scam calls or spoof calls from a certain number. They will be able to block that number. Also, they can check if that person is doing this regularly and take action.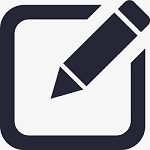 Extra Tip: Can Someone's Spoofed/Phone Call Be Tracked?
Yes! Spoofing can be detected if your telecom operator agrees to trace the call. But here is the catch. This is usually not a service for their customers, and they only provide it to legal or investigation agencies.
Hold on! Don't get disappointed! We get other ways to trace a spoofed phone number easily. Using a third-party phone call tracking app can help you solve the issue. If you're search an efficient tool to track someone's phone calls, KidsGuard Pro is the best solution for you. It allows you to keep a tab on all incoming and outgoing calls and text messages, and also gives you the ability to view deleted messages. Perhaps the most important and impressive feature of KidsGuard Pro is that it can record calls and gives you the ability to listen to them anytime and anywhere.
You can simply follow these steps to know how to track someone's phone call by using KidsGuard Pro.
Step 1. Sign up to KidsGuard Pro, buy a premium package to avail of all services.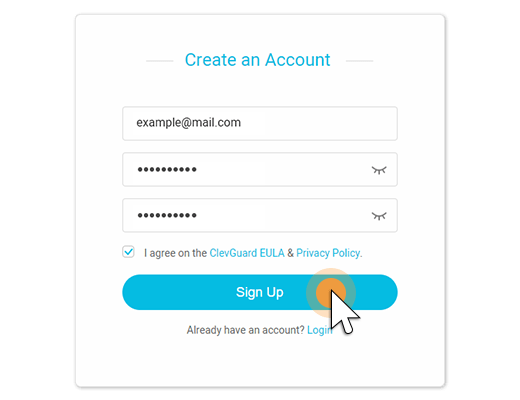 Step 2. Go to www.clevguard.net to download the app on the target phone, and follow the app installing instructions to finish the process.

Step 3. After finishing the installing process, go back to ClevGuard to login to your account on your own device. Now you get complete access to the target device, you can record all its call conversations and check the call history.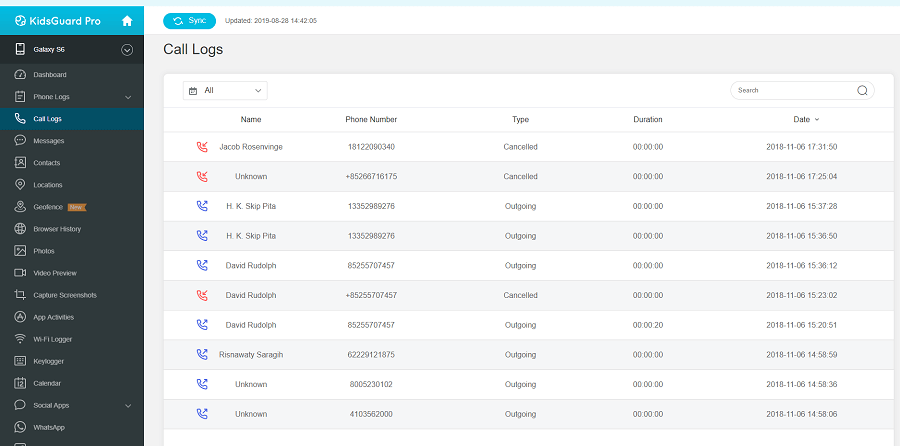 Conclusion & FAQs
There's simply no guarantee that fraudsters or cheaters will stop making such calls if you have managed to identify them once.  With the advancement, they may find new ways to serve their illegal purposes anyway. However, the key is to remain vigilant and mindful of these activities and make sure if you attend any call from an unknown ID or even a known one, you do not give away sensitive information starting with your name. KidsGuard Pro can help you in identifying spoof calls. Also, in order to stop these activities, it's always a good practice to report the incident to concerned authorities so that you save others from a similar experience.
1. Is caller ID spoofing legal?
It depends on what the purpose of call spoofing is. For example, it's legal for business companies to use call spoofing to call their customers from one toll-free number. However, it's illegal to scam and obtain some Social Security numbers.
2. Can you trace a spoof call?
Yes, of course. We can not only trace a spoof call, but also catch a spoof caller. Please be noted, in some situations, especially scams, the spoof caller can send you messages, but you cannot reply. In these one-way cases, it's impossible to identify the origins of the spoofed calls.
3. What happens if you answer a spam call?
If you answer a spam call, your number will be tagged as "good," even if you don't fall for the scam. They will try to call you next time, so if you don't want to be bothered by those spam calls, never take their calls.