Question:
I received a call, it claimed that there was a problem with my Social Security account. Is it a Social Security call scam?
Well, this is probably a scam.
Scammers are always looking for new and unique ways to scam their victims. Social Security call scam is one of them. Suppose you ever receive a call from any Social Security department.
In that case, they're very high chances that the call was a scam call, and the scammer wants to steal your money or personal data for blackmailing purposes.
It's not easy to identify them. That's why we've written this guide for you to identify those scammers and protect yourself from such kinds of scams.
Does Social Security ever Contact You by Phone?
Yes, in some cases, the Social Security department may call you regarding any other genuine issues.
However, the official Social Security call is only made to inform you regarding any news, alert, or reminder. They have nothing to do with online transactions and will always request you to visit the nearest social security office if required.
The officials will never ask you to perform any task, will never threaten you, and never ask for online payment or something like that.
If you receive a Social Security call and ask you to perform the desired action, give you a threat of arrest or anything like that. It's 100% possible that the caller is a scammer and trying to scam you.
How to Recognize if It's a Social Security Scam?
Below we've mentioned some of the most common and popular ways to recognize if the call is a Social Security scam or an official call:
Blackmailing of Getting Arrest:
If you receive a call from Social Security and the agent threatens you forgot, the ring is a 100% scam. The entire Social Security department will never threaten you on call. Instead, they always send you the court notice if something happens like that.
Unprofessional Attitude:
The actual Social Security call agent is a highly qualified personnel. They will never talk to you with an unprofessional attitude no matter what happens. However, most scammers are uneducated, and hence their unprofessionalism reflects in the style of their speech.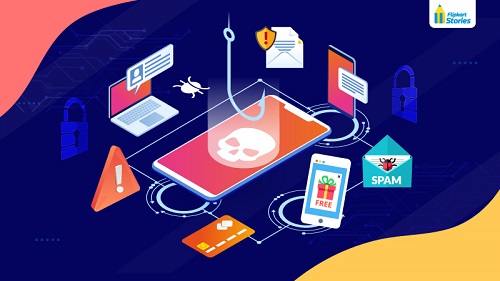 Requests for Payment:
The actual Social Security calla gent will never ask you to pay for something on call. If the agent asks you to pay them for anything through online payment, wire transfer, bitcoin, etc., then that call is a 100% scam, and they're trying to steal your money.
Increase Benefits After Paying:
If the agent asks you that your Social Security benefits will increase if you pay them the money, the scammer makes the call. SSA officers will never offer you any benefits in exchange for the money. They'll suggest that you consider visiting the nearest Social Security office if you want to know about the benefits.
How to Avoid Being Scammed by Social Security Scam Calls?
What type of informative article will it be if we don't tell you how to avoid Social Security scam calls? That's why, below in the article, we've mentioned 4 best ways to avoid and stop Social Security scam calls, so you can effectively protect your privacy:
1. Use a Third Party Call Blocker
If you want to avoid being scammed by social security scam calls, using a third-party call filter such as KidsGuard would be your best choice.
With KidsGuard, you can block scam calls by managing your contact numbers. Using the Whitelist function, you can add the phone numbers that you trust to Whitelist. After that, you will get the phone calls from your trusted person and effectively protects you from getting scammed.
2. Do Not Return Unknown Calls
If you've become the victim of that scam, the straightforward solution to avoid them is not receiving or calling back to an unknown number. They'll try to contact you from multiple numbers, so you don't need to obtain any unknown number.
However, this method is not advised; it may be possible that you get an important call from an unknown number.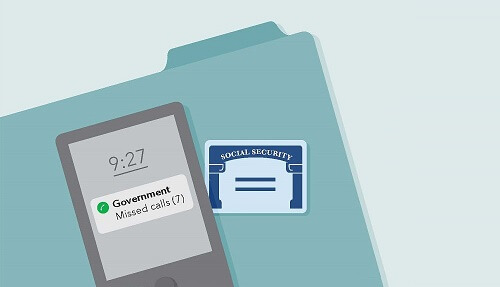 3. Hang Up the Phone Call
The call agents on the phone calls are so professional and trained that not even an expert can tell you whether he's a scammer or a genuine agent by social security. They pretend themselves like a trusted and authorized agent of Social Security.
However, if they ask or demand you something associated with the scam, hand up the call. They can't do anything, and you don't need to waste your time on them.
4. Know the Call Resource
If you receive a call from Social Security, you should always double-check the person's identity and take down their name and check it with Social Security.
Social Security might contact you in some situations but it's on rare occasions. Furthermore, they will never threaten you, suspend your Social Security number, or demand cash, gift cards, pre-paid debit cards, or other forms of payment.
Therefore, before the phone rings, you should be aware of it.
Do Scams Always Involve Phone Calls?
Not always, however, according to the CFPB report of CFPB, most of the social security scams have been made through phone calls.
Other methods that scammers use to reach you out are through emails and text messages. You might be wondering why they get your email address and phone number. Well, it might be caused by data leakages such as the email breach and phone number breach.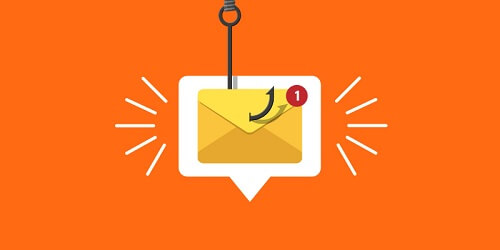 In the email, they pretend like they're from the official SSA, and there's something seriously wrong with your Social Security.
You can detect them through grammar mistakes in their email because those scammers are usually not that educated. In addition to that, you can check the email address of their email. They typically have unclear or numbers in their email addresses.
In the text messages, they'll ask you to call on a specific number/If something happens like that, it's a complete scam because Social Security will never ask you to call on a particular number through text messages.
How to Report a Social Security Scam?
If you've been a part of this scam or if the scammer has tried to scam you. Please report it immediately by filing a complaint on the Federal Trade Commission (FTC), or you can also report the scam to the SSA Officer Inspector.
Conclusion
Recently, there's a new scam technique used by the scammers known as Social Security scam in which they try to steal your personal information and money. They pretend to be an SSA and scams you.
That's why in this article, we've written everything you need to know about the Social Security scam so that you can prevent yourself from being a part of this scam.