A "robocall" is a phone call that auto shows up on someone's caller ID - even though there is no person on the other end of the line.
These calls are often spam or telemarketers, but they can also be scams.
Some of the most popular scams include phishing where someone will try to obtain personal info or money from you.
This article provides 6 methods on how to block Robocalls and a tips to block spyware on your phone.
Part 1. How Do I Block Robocalls on Android & iPhone?
Many ways can help you to block these calls. This blog will look at the best robocall blocker app and that will help you to block robocalls on your iPhone and Android phones.
Method 1: Use Call Filtering Apps to Block Robocalls
Many people have been getting robocalls from companies and organizations they never heard of.
This can be a problem for many people. But, if you install any Call Filtering app to stop robocalls on your phone, you won't have to worry about these annoying calls anymore.
Some of the most popular options are:
Robokiller
Robokiller prides itself on its incredible accuracy with identifying spam callers. It can accurately identify 85+ percent of phone numbers with no false positives which means you'll never be bothered by spam calls again.
Hiya
Hiya is a company that works with multiple partners to protect smartphones against spam. For individuals, the free iOS app offers spam identification and blocking.
Scam Shield
Scam Shield can block pesky robocalls, scam calls, and spam texts, as well as increase your data security at the same time! It's perfect for any Android device that you want to stay protected.
How to stop Robocalls? There are various apps on the market, but some are better than others. And every person has different needs when it comes to blocking robocalls.
Related Read: [100% work] Best 5 Spam Calls Blocker Apps for iPhone and Android
Method 2: Set your iPhone on Do Not Disturb Mode
To block unwanted calls on your iPhone, you can set your phone to Do Not Disturb Mode to only allow calls from numbers in your contacts list.
This is a pretty drastic solution to the problem of unwanted calls and there's a chance you miss important calls too it's one way to make it harder for robots to phish for sensitive information by tricking people into answering their phones.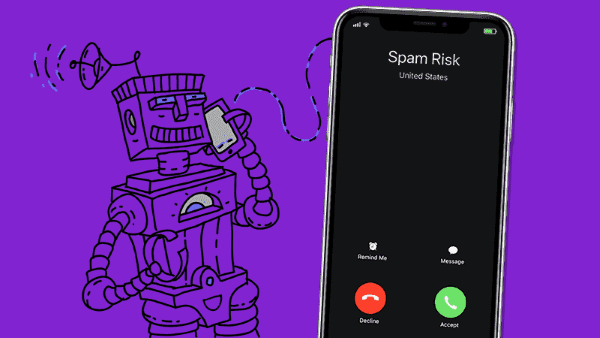 Method 3: Set Silence Unknown Callers
One way of keeping yourself safe is to set Silence Unknown Callers on your phone so that you will not receive any unwanted calls.
Setting Silence Unknown Callers on your phone is an easy way to ensure that you don't get any unwanted calls.
This is a free option and only takes a few minutes to set up. Also activate the Unknown Callers feature.
The Unknown Callers setting is located in the Privacy section of your device's settings. You will need to turn this on before you can create a "Do Not Disturb" schedule or an Auto Reject list.
This setting also keeps your phone from ringing for any unknown callers that are not saved in your contacts.
This setting will not stop all unwanted calls, but it will stop the most common ones so that you can enjoy the peace while you are trying to work or sleep.
Method 4: Use Carrier Tools to Block Unwanted Calls
Robocalls are a nuisance for many people. One way to avoid them is by using Carrier Tools which block unwanted calls.
Carriers are blocking calls from numbers that are on the Do Not Call (DNC) list. This improves the experience of subscribers by preventing unwanted calls.
Carrier Tools are services offered by carriers that provide users with the ability to block specific numbers or an entire area code, as well as identify certain calls as spam.
Related Read: How to Block Restricted Calls on Your Phone? [Solved]
Method 5: Block Individual Phone Numbers on Your Device
Do you want to block individual numbers one by one? This can be both tedious and time-consuming. The easiest way to do this is to use the "block the last call" option.
You can also block unwanted calls using your settings on your handset,this is an example on iPhone's settings.
Open the Settings and select Phone, Then press Call Blocking & Identification.
Select Add New. Type the number you want to block into the field next to Block this Caller or enter it in manually (if you know it) and then tap Add This Number.
Repeat this process for any other numbers you wish to block.
Do not forget that blocking an individual number does not stop them from calling again with another number if they are determined enough.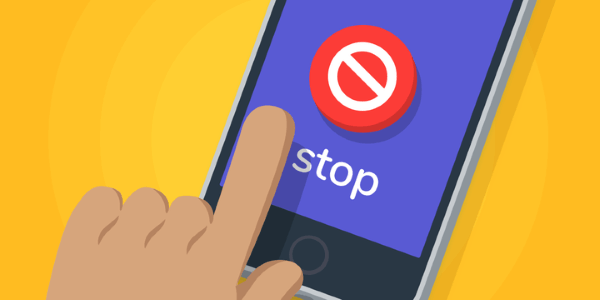 Method 6: Join the National Do Not Call Registry List
Do Not Call Registry is designed for protecting consumers from unwanted telemarketing calls from businesses.
You can add yourself to the list of Do Not Call Registry by visiting www.donotcall.gov. When you sign up to the Do Not Call Registry, it takes about 31 days for sales calls to stop.
The good news is that your number stays on the list forever, so there's no need to renew or re-add your number.
However, despite these rules and regulations, there have been alleged reports stating that charities, political groups, and survey companies may be violating the rules set out by the National Do Not Call Registry.
Part 2. Extra tips: How to Block Spyware on Android?
Do you know people can hack into your device and steal your information or hack into your social network accounts by using spyware?
ClevGuard is a useful Android spyware detection app that you can use to detect not only spyware but also make sure that there isn't any covert software embedded on your phone.
You can block spyware on your Android devices by following some simple techniques.
Step 1. Install ClevGuard anti-spyware
The first step is to download and install ClevGuard by click Get it on Google Play button below.
Step 2. Scan your phone
After installation, start scanning by opening ClevGuard Anti-Spyware. Once you click the Scan button, it will detect spyware on your device.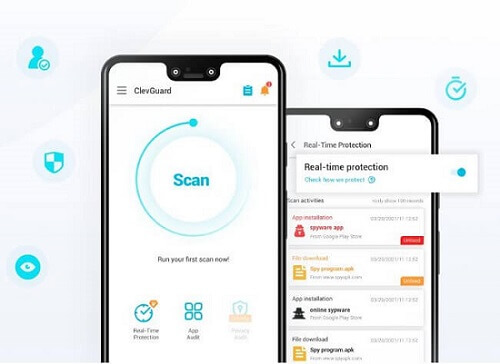 Step 3. Delete spyware
Once the scanning is complete, all malicious apps will be show in resulted list. You can tap on Resolve All to remove spyware.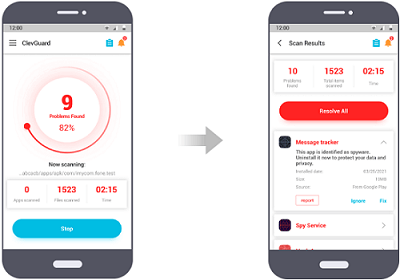 Part 3. FAQs about Robocalls
Q1. Is there a free robocall blocker app?
Yes, there are many free robocall blockers available. Like True caller, Call protect and Hiya. Free service helps to protect you from robocalls and telemarketers, but it has its limitations.
Q2. How do I stop robocalls once and for all?
One of the most important ways is to register your number on the Do Not Call list. You should also consider investing in a call blocking app or device that automatically blocks unknown numbers.
Q3. What happens if you answer a robocall?
Robocalls are calls that are made by an automated system. Robocalls can come from telemarketers, debt collectors, scammers, or even your bank.
When you answer these calls can be used for many purposes. For example, they might be used to get data about your preferences or to hack you.
Part 4. Conclusion
Robocalls and spam calls can be annoying and they can happen at any time and any place. The best way to deal with these calls is not to answer them at all, but if you do answer them you should not engage in any discussion of personal details.
Robocalls are a growing concern. The phone number might show up as "unknown" but it is a computer-generated voice that is trying to sell you something.
As robocalls continue to increase, there are ways to protect yourself! You can block individual numbers one by one or sign up for an app that will filter out these numbers for you.