Question: Why am I getting YouTube ads?
With the increased popularity of YouTube, Google has started to generate revenue from it with advertising.
A lot of people are annoyed with the fact that they are getting ads on YouTube. But if you browse YouTube on your mobile phone or laptop, you're bound to encounter ads at some point.
However, there are still some ways to block them. In this blog post, you will find out how to block ads on YouTube app.
How to Block YouTube Ads?
YouTube is the second largest search engine and users trust it because it is a Google property. There are those pesky ads that just seem to appear and our eyes are instantly drawn to them.
Advertisements can be a pain sometimes. They're often loud and distracting, and they can ruin the viewing experience.
Fortunately, most YouTube ads can be blocked with a few simple steps.
Related Read: [Solved] How Do I Block Robocalls on Android & iPhone?
Method 1: Add ad-blocking extension on browser
To stop YouTube ads appearing on your screen and causing you to be distracted, install a Chrome extension that blocks all kinds of advertising on any browser.
This includes pop-up ads, banners, redirection, and pretty much anything that is deemed to interrupt your experience while surfing the web.
Apple iOS uses a feature called content blocking. If you're using an Android phone, there is an ad-blocking feature as well as a VPN that blocks ads.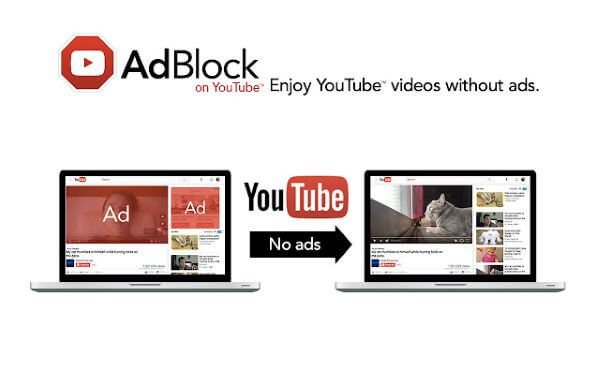 Method 2: Use an ad-blocking VPN
There are a lot of comprehensive ways to knock out targeted ads, but if you're looking for something that works by helping to protect your data and browsing history against prying eyes, then VPN is just the thing you need.
In many ways, it works just as well as an ad blocker - provided that you have a good VPN at your disposal - but you're also able to access services from different countries around the world.
That means no more geo-restrictions or having to look for a specific country's app stores to download shows and movies from other locations around the globe!
The icing on the cake is that a VPN can help safeguard your browsing history and data against prying eyes, so even targeted ads shouldn't be a problem.
Method 3: Sign up for YouTube Premium
If you're a regular user of the YouTube app, you'll be blown away by how much better it gets when you upgrade to YouTube Premium.
For an extra fee, you can access unlimited downloads and listen to music without any commercial interruptions.
Some other added benefits include background play which allows users to listen to their music even when the application is inactive.
And also, for subscribers only, playlists tailored specifically to your musical taste preferences.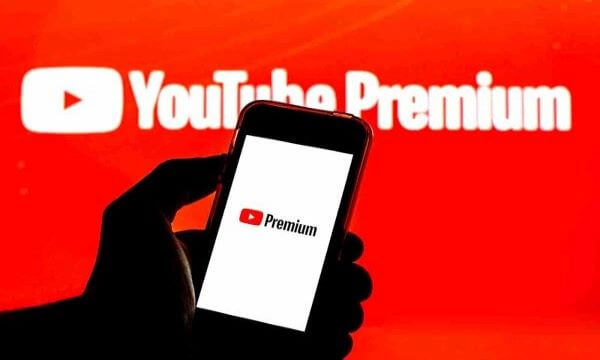 Method 4: Watch YouTube video in an ad-free app
How to block ads on YouTube app in Android and iPhone? Fortunately, you don't necessarily need to rely on the adblockers built into your internet browser.
There are also great ad-blocking apps available for download. Not only do they block ads on YouTube, but they block them on other sites as well, including pop-up ads, banners, redirections.
Sometimes even ad trackers that show you promotions based on your past online behavior.
Method 5: Change the URL to block YouTube ads
YouTube ads are easily dismissed. The easiest way to get rid of them is by signing up for YouTube Premium, but if you can't, there are plenty of other solutions available.
According to a recent post on Reddit's /r/webdev community, you simply need to add a 'period' at the end of a YouTube domain address to bypass an ad on a given webpage, which seems pretty straightforward!
For example, if you're on www.YouTube.com/watch and an ad pops up, try appending a period after "www", such as www.YouTube.com./watch for that video.
One great way to avoid wasting money on ads is by using the trick to block YouTube ads.
According to a report it's mentioned that a particular page on the site tends to collapse completely, meaning video content won't play considering ads have been blocked from playing on YouTube.
Furthermore, if someone is interested in not being bombarded with obnoxious advertisements when watching videos on the YouTube app, then this same trick works for them as well.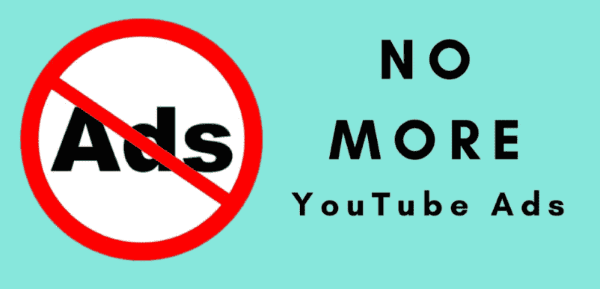 Part 2. Are YouTube ads dangerous?
YouTube ads can lead you into dangerous territories as well. Hackers target the unprotected sets of webcams and microphones on your computer.
Turning them into an army of virus-infected devices and part of a botnet - a collection of malware-infected computers that can be used to launch cyber-attacks.
Part 3. Is YouTube Safe for Kids?
YouTube is somewhat safe for Kids, but there's a chance your little ones could be exposed to something inappropriate.
Study shows that 27% of videos viewed by kids 8 and under are intended for an adult target audience, with violence being the most likely negative content type.
YouTube service as well as having an algorithm that filters out content meant for adults only to funnel those child-friendly videos straight over to the app instead.
Such worrisome findings show that despite all their precautions, sadly, some inappropriate content still makes it past YouTube's safety net!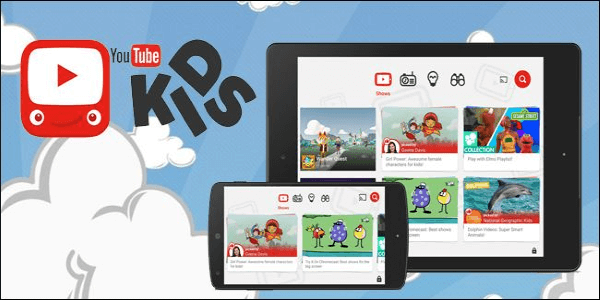 Part 4. Extra Bonus: How to Block Specific Website/App?
Overall, YouTube does a solid job at recommending and filtering age-appropriate content. However, it's still important to keep an eye on what's being watched.
You need to make sure your child isn't exposed to inappropriate content and keywords when using the YouTube.
KidsGuard allows you to control what your kids are allowed to access on their phones or tablet by supplying a safe environment.
You can set time restrictions for your kids so they are aware of exactly how much screen time they have left for the day.
You can also restrict them from watching websites and apps that they shouldn't be viewing just yet.
How to Set up KidsGuard Parental Control App
Step 1.
Click button below to download KidsGuard from Google Play Store or App store. And then sign up an account.
Step 2.
Open the dashboard and click on
Bind Now
button, copy the url in the setup instruction and send it to Kids' device.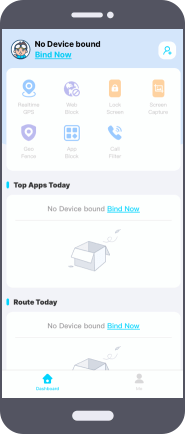 Step 3.
Open the url in a browser of kids' phone and finish download and install KidsGuard Jr. After setting, you can start to manage kids' phone on your own device. Including block unwanted websites,apps,set screen limit time,block spam calls,etc.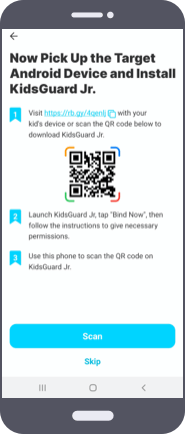 Part 5. Summary
YouTube is a platform for some of the most popular content on the internet. With a lot of popular content also comes a lot of ads.
There are many reasons that YouTube users want to block ads on their devices. Whether it is to save data, save money, or just simply block out the ads and enjoy the video, this article will show you how to do it.
You can use a free browser extension like adblock or adblock Plus. If you choose to use one of these options to block ads, you should take some time to review the company's privacy policy to ensure that you are comfortable with sharing your data with them.