There was a time when spy on someone's mobile was too difficult of a thing to ask for. But things have changed! You can effectively monitor someone's cell phone nowadays. But, how to spy on someone's phone without touching it?
Unfortunately, the said claim is not really true. You can spy on mobiles but you have to at least touch the device once in order to install the app. Even if you are able to do spy someone without touching their devices, there are many conditions that need to be met. So make sure you stay away from scams that say otherwise.
Can You Spy on A Phone without Access to It? - A Conditional Yes
"Can someone spy on my phone without touching it?"
Well, if you are using an Android device then the answer would be a big NO. In order to spy on an Android device, you have to access the device and install the spy app on the target device manually. Only after that, you will be able to monitor and control that device remotely.
Also read: Is Android Spy App Remote Installation Really Possible?
However, the situation is better for iPhone users. You will be able to spy an iPhone without even touching the device but there are certain conditions. To begin with, you have to get the user's Apple ID and the password for their user account and the device has to be backed up on iCloud. After that you have to make sure that the two-factor authentication is disabled for the targeted iPhone. If not then you will need to get access to the phone to configure the settings to run initially.
There are also other means of spying on someone's mobile without physically touching the device. For instance, you can hire a hacker and ask them to hack into a device for a particular sum of money. But this is not a very safe procedure as there are some risks involved.
First of all, they can run off with your money without doing completing the job.

They can gather your personal information. Using it they can empty all your accounts or blackmail you for that.

The lack of security. All the gathered data is going through them, so there is no safety involved.

They could also use some very unethical ways to gather the data which could be completely illegal.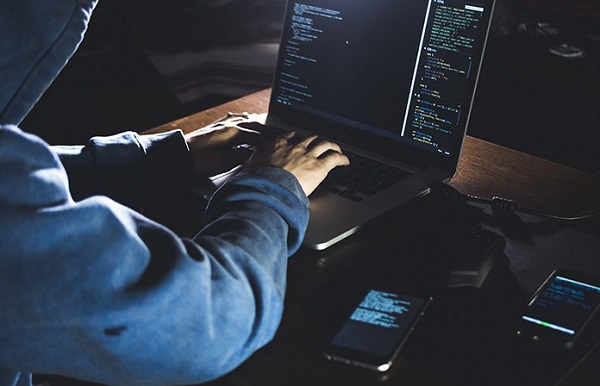 So, when it comes to how to spy on a cell phone without having it, the feat can be achieved but there are lots of limitations of these procedures with severe risks. The best way to spy on someone is using legit 3rd party apps. They are much safer and convenient.
Good News: One-Time Access is Enough to Spy on Someone's Phone
The good news is that you may not be able to spy on someone's phone without touching it but simply one-time access to the target could be enough to track the device effectively.
The method detailed in the previous part of this article is not really suitable for daily use. They are quite complicated. But if you are really serious about spying on someone's phone, your best option is to use a spy app like KidsGuard Pro. These apps are easy to use and very effective. You are required to install the app on the target device but for that, you only need to access the device once. After completing the installation, you will be able to monitor the said device remotely. You don't even have to be near the device.
Since there are numerous spy apps available online and each of them is advertised as the best one, it is very troubling for the users to choose a good spying application amidst all these fake advertising. But we can help you to look for a good spy app, you just need to look for specific qualities and that will lead to your best possible choice. So, in order to know about those details, read the following part of this article.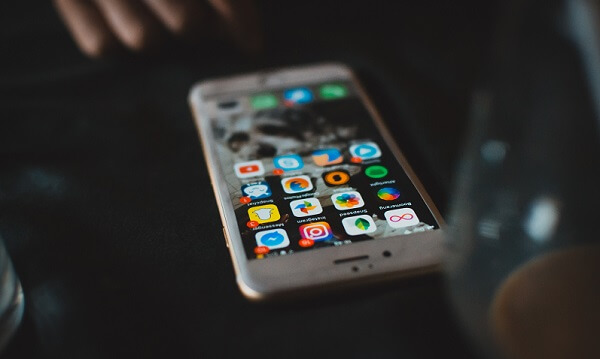 Best App to Spy on Someone's Phone without Touching It After Installation
So, can you spy on a phone without access to it after installation? Yes, this can be easily achieved via 3rd party professional spy apps. These are exceptional apps but you need to install them on the target device successfully in order to activate them.
But the users get confused at the beginning when they are trying to choose such an app among all the variety of available options. So, a good spying app should have the following qualities, let's have a look;
The app must offer powerful spying features.

The app has to be available easily.

The installation must not be complicated and it must not take more than 5 minutes.

The app is better to run in stealth mode so that you can spy on the target device without someone knowing.

The also has to have a web portal to check the target phone's activity remotely in detail and the data also has to be updated in real-time.
So, after considering all these qualities we came across KidsGuard Pro. The app has all these qualities and more. It is equipped with some of the most amazing spying features, let's have a look.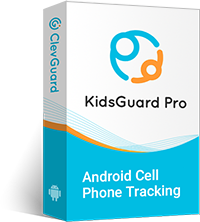 An Array of Amazing Features of KidsGuard Pro
KidsGuard Pro is equipped with advanced GPS that lets you track the target device in real-time.

Geofence lets you create virtual boundaries and keep you notified if it is crossed.

Monitor 3rd party messaging apps like WhatsApp, Messenger, Snapchat, Instagram, Line, Telegram and more.

Track contacts, messages, call logs, browser history, photos and more from the target device.

The screenshot capture features allows you to view the current screen activity in real-time.
Using KidsGuard Pro to track a device is also very simple. Here's how to spy on someone's phone without touching it free with KidsGuard Pro;
Step 1:You have to register an account with KidsGuard Pro using a valid email ID.
Step 2: Then, access the target device and visit www.clevguard.net form the browser to download KidsGuard Pro Assistant.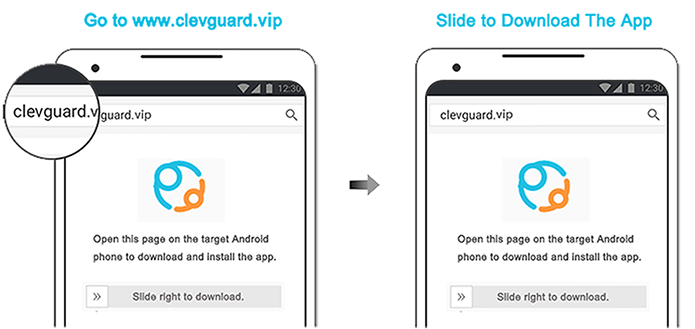 Step 3:Then, you have to install the app by tapping on the APK file. The installation is very simple as the wizard will instruct you step by step. After configuring the app, the app icon will soon disappear. If you don't want the user to know about the existence of the said app, delete the APK file from the download history.

Step 4: After everything's complete, leave the target device as it was. Log in to the app's online portal on your device to monitor the target device in real-time.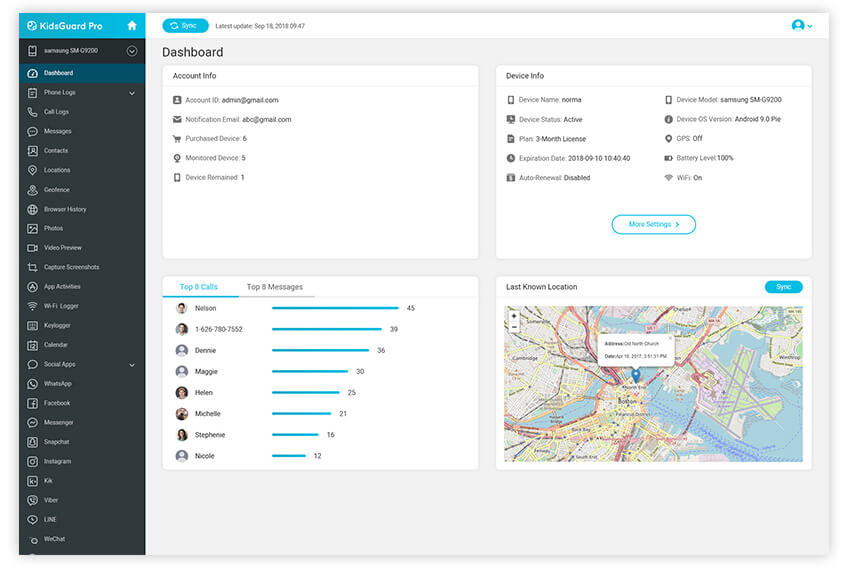 Conclusion
Hence, there is a lot of spy application available but most of the claims made them are false; basically, they don't work as efficiently as advertised. You must read the websites very carefully before getting any such program on your device. But if you are really keen to spy on someone's device, KidsGuard Pro is the best choice of them all. This app only requires one-time access. After you set it up correctly, you don't need to touch the target device any more.