You are able to monitor the online activities of your children with Hulu Parental Controls. Video-streaming services include a lot of fantastic content for families, but they also have some things that you might not want your child to watch.
So, do you want to access Hulu Parental Controls? Let's see the details!
Table of Contents
Does Hulu have Parental Controls?
Hulu provides parental controls. Offering parents with the ability to block their children's access to particular types of content. You'll need to create a separate account for your children in order to use the parental control features.
Hulu Parental Controls allow you to keep an eye on your children's devices, limit what they find on search engines, disable certain features of games they may play, educate cyber etiquette, and build good cyber safety activities.
NOTE:
KidsGuard,is also a great alternative of Hulu parental control, which you can control time on screen and also protect children. It has so many amazing features that will be introduced in the part 4, keep reading!
How to Set up Hulu Parental Control on Mobile?
Step 1. On your iPhone, iPad, or Android device, open the Hulu app. Locate the account symbol in the lower right corner of the screen and tap it.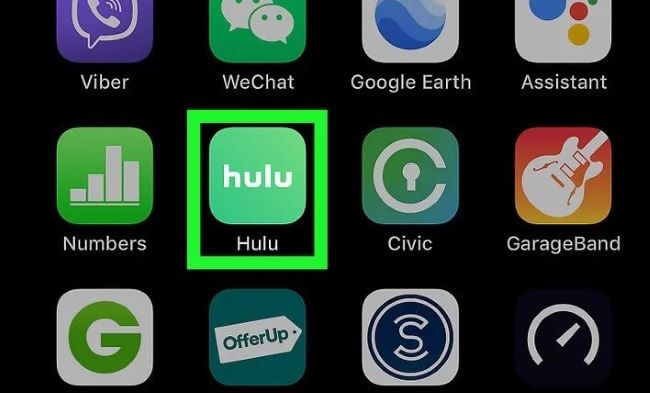 Step 2. Go to the Switch Profile interface by tapping your name at the top of the screen.
Step 3. Select New Profile to open the New Profile interface. Fill in the profile's name. Toggle the Kids switch on to create a children's profile. You won't need or be allowed to input your date of birth or gender if this is the case.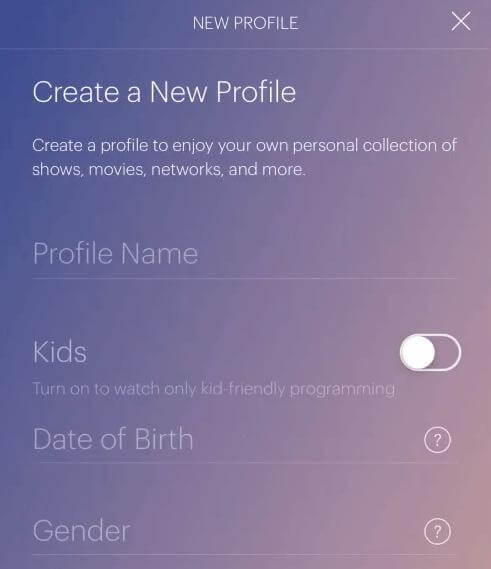 If your teen is under the age of 17, ignore the Kids section and give the date of birth and gender.
Step 4. At the bottom of the screen, tap Create Profile. Go towards the Switch Profile interface, where the new profile should be visible.
How to Block Shows on Hulu Using PC?
Although individual movies and episodes cannot be blocked on Hulu, you can create a separate profile that will not show R-Rated / Video content.
Follow these methods to keep your Kids'away from harmful content:
Step 1. Go to your browser's search tab and type in "Hulu" in the search box. Log in by just clicking on login button.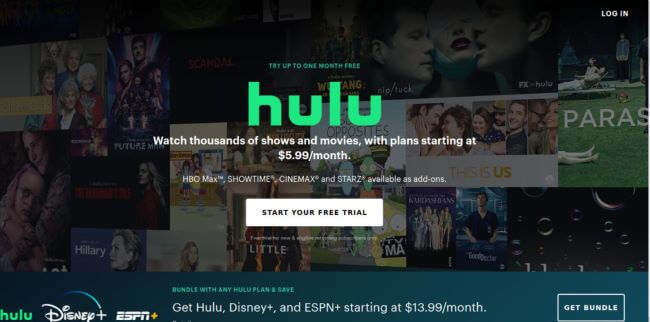 Step 2. Tap on Manage Profiles after clicking on your name in the top right corner.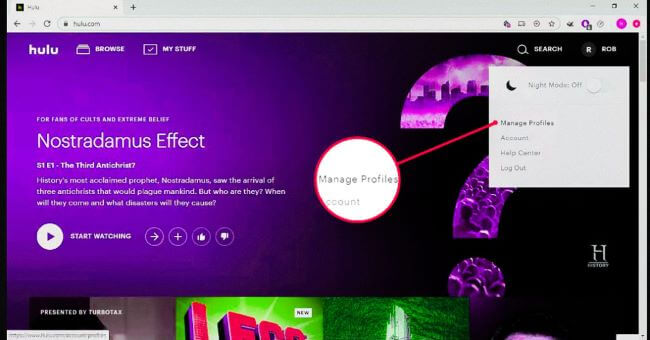 Step 3. Select Add Profile from the drop-down menu.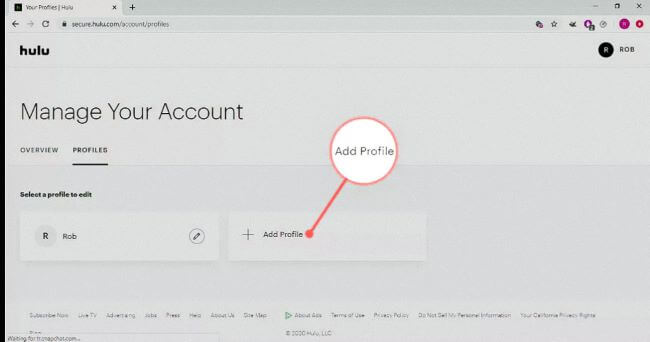 Step 4. Give the profile a name, then click the toggle button under Kids and set it to Open.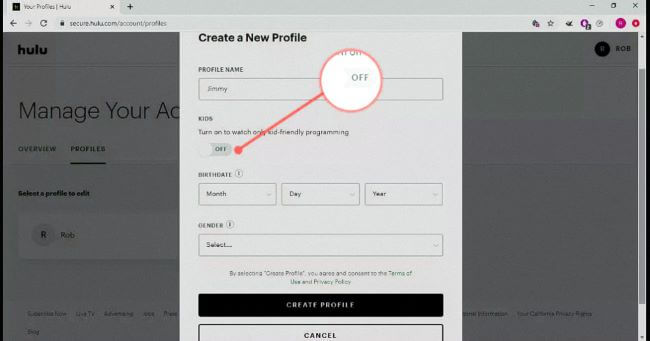 Step 5. Select Create Profile from the drop-down menu.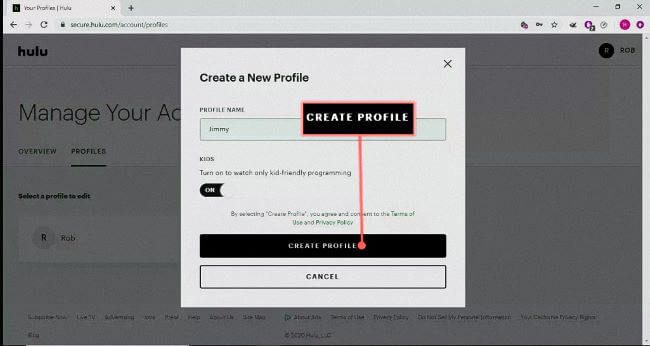 Step 6. After that, you may log in to Hulu and check out who else is viewing. Hulu will not recommend erotic content after you create a Kids profile, and erotic stuff will never be searched too.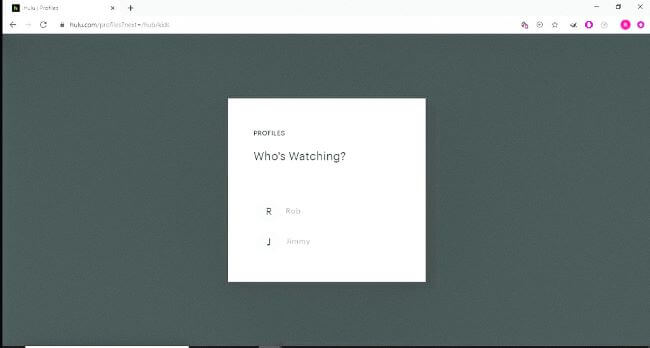 Great Alternatives of Hulu Parental Controls-KidsGuard
Are you Looking for Best Parental Tool?
KidsGuard is one of the best tools that provide you with Parental Controls features. Through Modern'solutions, you can assure the safety of your children's online activities.
Parents can use KidsGuard to follow their children's where in real-time and detect harmful content. Using a simple dashboard, ensure the safety of your children's screen time and manage their online activity.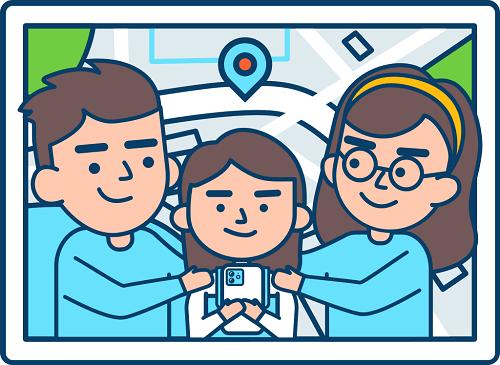 Features:
Web Block:

To build a safe online environment, block the inappropriate games and websites. Allow your children to access child-friendly websites while blocking them from accessing potentially hazardous ones.

App Block:

Keep track of your children's app usage. To avoid unwanted distribution or to limit the use of obsessive apps, block improper social or gaming apps.

Lock Screen:

 Monitor your child's device screen to see what they're up to; you can also lock the screen when they're on vacation, allowing them to focus more on learning, exercise, and other activities.

 Monitor your children in real time and see their position history, as well as get quick notifications when they enter or leave the location.

Activity Report:

On the dashboard, you can get detailed routine reports of your child's internet activity.

How to install/set up KidsGuard?

Step 1. Download and install the KidsGuard app on the devices of the parents. 

The first step is to download the KidsGuard app on the device of the parents. Click the button below to download KidsGuard to your phone and use a valid email address to register an account.

Step 2. Log into Account on Parents' Phones. 

Once you have logged into your account, click on the "Bind Now" button, copy the URL from the setup instructions and send it to your children's mobile phones. Or scan the QR code with your child's mobile phone.

Step 3. Download and install the KidsGuard app on your children's phones.

Note: On the kids' side, we currently only enable Android devices.

Open Url in your child's phone or scanning the code. Then download KidsGuard Jr on his/her phone.

Step 4. Monitor your Target Device. 

You are ready to monitor your target device. To protect and monitor your child remotely via online dashboard.

Why Choose KidsGaurd?

KidsGuard is the ideal tool for keeping track of your children's internet activities and keeping them away from any immoral behaviors. Only one tool can allow you to establish screen time limits, ban apps and websites, track GSP, call filter, and get a device activity report for your children. It's a powerful parental control tool that can help kids develop excellent behaviors.

Following are the Benefits of KidsGuard:

1. It can monitor child's phone everytime and everywhere.
2. On the target device, the app is hidden and also not visible on the home screen.
3. You can use KidsGuard and communicate with customer service in a variety of languages.
4. The KidsGuard app is simple and quick to install.
5. It is compatible with all Android and iOS smartphones.

So, if you're searchingfor a perfect's phone monitoring app, then KidsGuard is the best option that can help your children to develop good and healthy online habits.

FAQs about Hulu

What does Hulu stand for?

Hulu Stands for Hrvatske Udruge Likovnih Umjetnika. Hulu began as a partnership between News Corporation NBC Universal in 2007. A year later, Hulu was launched as a platform to view ad-supported free shows and movies.

Does Hulu show R-rated movies?

Mature content is immediately prohibited based on the user's Hulu profile's age. Children as young as 13 will be unable to access any R-rated movie or TV series from their personal profile.

How do I turn off parental controls on Hulu?

Select the pen icon beside the profile on your Hulu account management page. Under Kids, change the toggle switch to the Off position.

Conclusion:

The parental controls on Hulu are simple to use. Because video streaming services have large media libraries with movies and series of various ratings, it's critical that they have good parental controls.

Children are still not supposed to be able to access many of them. As a result, KidsGuard is one of the most effective and strong parental control tools for teaching children good behaviors.