Roku is a series of streaming devices that allows users to watch free or paid video content on their TV through the internet. It is an effective replacement to conventional cable TV as you could select what type of content or channels you want to view. Moreover, it also allows you to stream over-the-top content streaming services like Netflix, Amazon Prime TV, Hulu, or others. You just need to download and activate the Netflix channel through the channel store to stream Netflix on your Roku.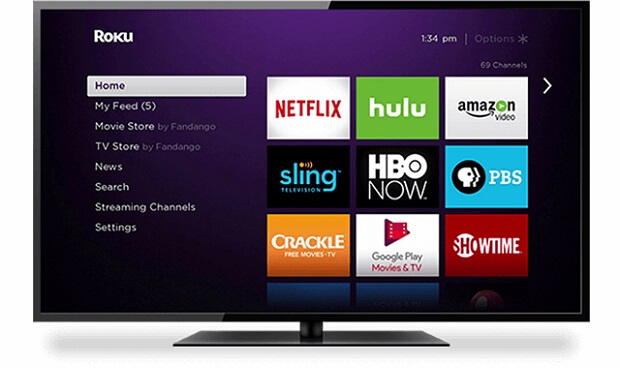 But, this handy feature of Roku is also a cause of worry for parents who don't want their kids to stream Netflix or other channels on Roku that may contain adult or mature titles, which if streamed by young kids, can give rise to unhealthy curiosity and habits. So, these parents want to know how to set parental controls on Roku? If you are one of them, then don't worry, in this article, we will tell you the process to activate Roku parental controls.
Does Roku Have Parental Controls?
In the traditional sense, parental controls are a way for parents to restrict the type of content their kids can watch on the internet, online games, mobiles devices or other services. It allows users to completely block access to adult or mature content as per the age or content ratings. So, in that sense, you would like to ask does Roku have parental controls?
The answer to the question would be–No!Roku streaming players don't have parental controls as the content is provided by third-party streaming services or channels. Though, some of these channels will allow you to enable parental controls individually like Netflix, which allows you to block content based on age ratings.
Step-by-Step Guide to Set Parental Controls on Roku
1. On Roku Player
Though, Roku streaming players don't have conventional Roku parental controls like content filtering, time limits, etc. at least you could add a PIN to restrict access adding new channels to your Roku player. After setting the PIN, you can remove the channels that you don't want your kids to stream and if they try to add the channels again, it will ask for the PIN. If you want to know how to set PIN parental control on Roku, follow the below steps -
Step 1: At first, you need to sign in to your Roku account using a computer or mobile.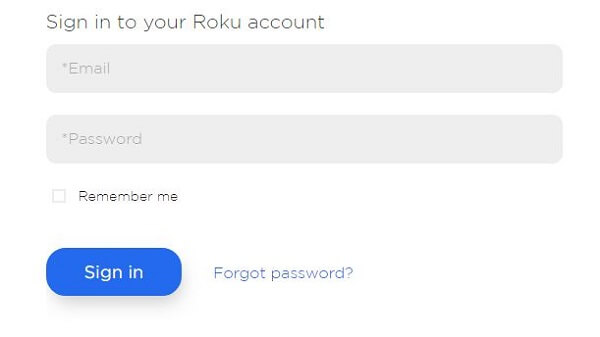 Step 2: After signing in, select "Update" under the "Pin Preference".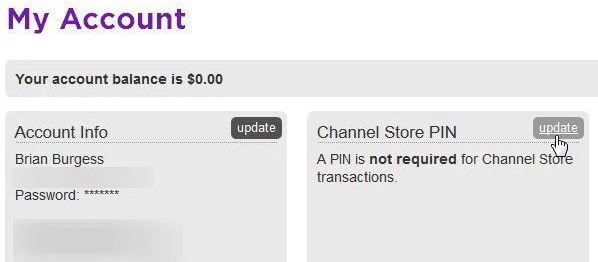 Step 3: Then, select the option "Always require a PIN ……" and then you will need to create a PIN for Roku.
Step 4: Create a 4-digit number PIN and then verify it to confirm before saving the changes.

Step 5: Then, you could remove the channels by going to My channels from Roku homescreen using the Roku remote.
Step 6: Go to the channels you want to remove and then press the Options (*) key on the remote.
Step 7: Now, select Remove Channel option and select OK. Confirm the process and the channel would be removed.
There are other features available too that allows you to hide items like Movie/TV store and News from Roku homescreen so that your kids might not be able to access them. To know how to hide movie/TV store and Newsfeed from Roku homescreen, follow the below steps -
Step 1: Go to Roku "Settings Menu" and then select "Home Screen".
Step 2: Now, select "Hide" for the Movie/TV Store and Newsfeed option and save the changes. The items will be hidden from the homescreen.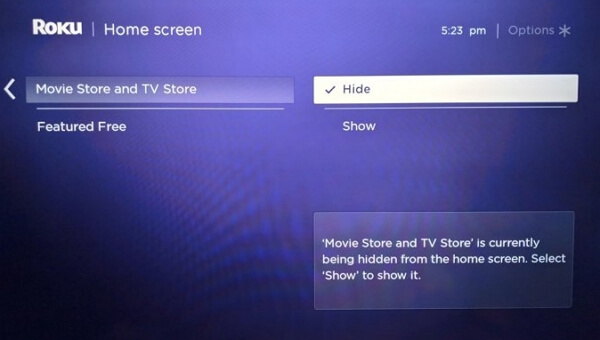 2. On Roku TV
Though Roku player users don't have much for parental controls, Roku TV users can use Roku parental controls to restrict content access for over-the-air broadcast television content based on the age ratings. You specify the rating limits and the programs that don't comply with the rating settings will be blocked. Moreover, changes to the Roku parental settings can be prevented by setting up a PIN like Roku streaming players. If you want to know the process to set parental controls on Roku TV, follow the below steps -
Step 1: Access the Roku TV Settings Menu using the Roku remote.
Step 2: Then, select the TV tuner and the device will start scanning for the channels.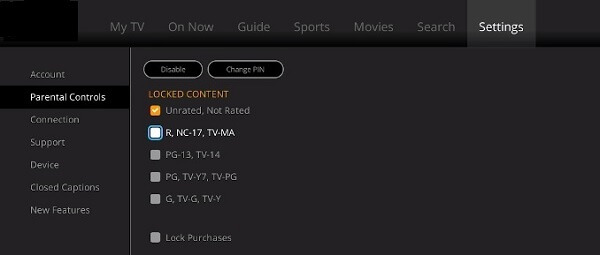 Step 3: Then, turn on "Enable parental controls" option and then set the desired TV/movie rating limit. You can also block unrated programs.
Other third-party streaming services like Netflix, Amazon, Hulu, YouTube etc. will require you to set parental controls separately for each one. Though all you get for parental control on Roku is setting up a PIN, hide channels, or hide some titles according to rating limits (only for Roku TV), it is still better than nothing.
But, sometimes even these aren't enough to prevent kids from accessing inappropriate content and that's why we feel that the developers of Roku should improve the parental control features on all of their Roku devices.
KidsGuard Pro - Best Parental Control App to Safeguard Your Kids
Now that you have secured your Roku devices, it is time for you to learn how to protect your kids from online threats on their mobile phones. Accessing adult or explicit content is, even more, easier on mobile phones than Roku. So, parents need to make sure that they also keep watch on their kid'ssmartphone activities.
Though iOS has built-in parental controls on their devices, Android users need to use third-party tools to enable parental controls. So, to help with this task, parents can use KidsGuard Pro, a parental control tool for cellphones that allows parents to monitor their kid's smartphone activities throughout the day. With KidsGuard Pro, parents can -
Monitor calls and text messages received/sent.

Track web browsing history and instant messaging apps like WhatsApp, Viber, WeChat, etc.

App used throughout the day and keystrokes typed.

View contacts, calendar, notes, photos and videos stored on their kid's device.

Track real-time location of their kids using GPS tracking.