Are you fall in the category of parents? Parenting is not an easy job. And the job becomes too difficult when you have teenagers in the home.
This article is specifically designed for parents. After reading this article parents will know, what is house rules, and how to set house rules for teenagers. So that they can have enough space to make mistakes. And live a happy life with their parents.
What is house rules?
House rules can be defined as a set of predefined instructions for a family personal living together in a house. Every person in the house is bound to follow and adhere to the house rules. Similarly, house rules can be defined as a set of instructions for living in a specific place.
Importance of house rules
Every organization or institution has a predefined set of instructions. Through which the institution operates. The same is the case of a house. A house or home is also a type of organization.
Therefore, specific house rules must be defined for smooth operations. If a house has no rules, it will not operate for a long time. House rules ensure the safety of people in the home. So it is mandatory, not to compromise on it.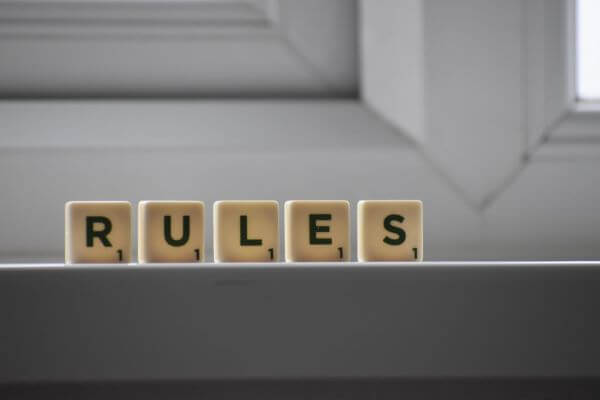 How to Set Up House Rules?
A house is a type of organization, therefore proper rules are mandatory. However, how to set up house rules for kids is still a difficult job.
Before setting up the house rules for kids it is mandatory to make a statement. Which shows the purpose of the rules? We can set up house rules for teenagers as well as other personals in the home in the following ways.
1. Define the set-up rules for home.
Like safety rules, mess rules, playing rules, sleeping rules, ethics, study rules, etc. Once you define all the rules. Write it on the paper, and past it everywhere on the wall and roundabouts in the home.
2. Stick to the rules.
Always stick to the rules, whether you are elder or younger, everyone is bound to follow the rules. Also leave a space for while designing house rules for kids
3. Appreciate or reinforce.
If kids follow the rules appreciate them in different ways. If house rules are not followed by someone, reinforce them to comply with rules regulations decide. If he/ she does not follow the rules, punish them.
What Family Rules can be Established
As mentioned above, the rules may vary from time to time and place. However, some rules are common everywhere and it is mandatory to be included in setting up house rules for teenager, kids, or elders. So, let's start with the first one.
Safety is one of the prime concerns for all people living in the home. So, the first rule must be about staying safe. Besides physical safety, there must be safety about emotions. So that, everyone keeps safe and has the energy to works.
A house rules must consist of safety precautions about using the internet and other smart devices for kids home. To keep your kids away from all harms it is important to keep a constant check on them while making rules for kids at home.
The best option is to use parental applications like KidsGuard. It is a mobile application available for both Android and iOS users.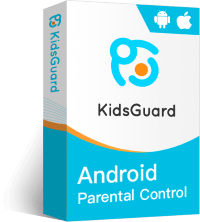 Features of KidsGuard Parental Control App
Block the inappropriate games , websites to create a safe online environment
Limit screen time to restrict using phone
Track kids in real time and view their location history
Filter Calls to protect kids away from being harassed by scams
Receive detailed daily, weekly, and monthly reports of your child's online activity
Another important house rules that must be established is to develop healthy habits for children.
This may include how to keep yourself healthy using healthy foods, exercise, and brushing teeth.
Limit the usage of mobile phones, Video games, and watching TV or Movies.
Also, the kids must be instructed to go early to bed and wake up early. It will make kids organized and stick to the plans.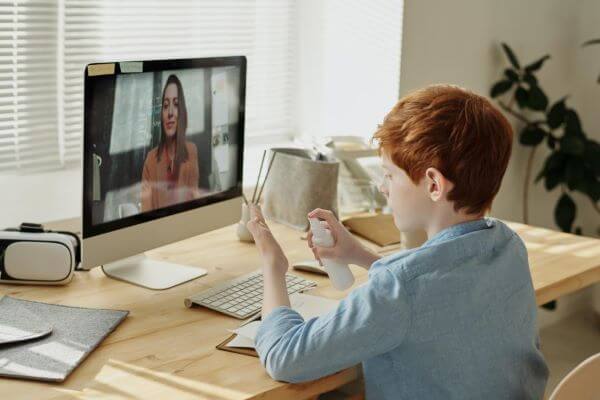 House rules for teenager or kids must develop skills so that they may be prepared for real-life problems.
Like taking on chores, cooking or packing their own meal, or to keep their belongings clean.
Taking on chores means to do home related works making beds, washing clothes, folding their own beds.
Or cleaning kitchen and dining room. Following these steps kids as well as teenagers will be more organized. They will make it as their daily routine. Besides this, the house rules must make a child ready for taking bold steps.
Benefits of House Rules
House rules for teenagers, kids, or elder people have a great impact. Besides promoting or developing social life skills, safety, and healthy habits its have a lot of more benefits.
Well-designed house rules create a very cooperative environment inside the home. The family members respect each other. Besides this, it will also encourage honesty and truthfulness.

When they follow house rules, everyone is determined and organized in his own life, so it is a step toward achieving goals.

It will make kids as well as teenagers more self-disciplined and organized.
FAQs about House Rules
How can teenagers enforce house rules?
  To enforce house rules on teenagers, make sure you are supportive. Parents must trust them and stay calm during the whole process. There must be constant supervision, and positive reinforcement to enforce house rules on teenagers.
What rules should parents have for their teenagers?
 Teenager needs help and supervision every time. However, some common rules for teenagers must include.
Treating family members, relatives, teachers, and other people with respect.
Safety is the prime concern and there must be no compromise on safety. Such as speeding limits while driving, games, and other tasks.
The specified time limit for each activity like playing, studying, sleeping, etc.
What are the roles and responsibilities of a teenager at home?
Like timely Study and homework. They must help their parents with different home-related tasks, and take care of their siblings. A teenager must follow house rules and contribute to family decisions and responsibilities.
How do I make my teenager more responsible?
 Teenagers can be made responsible in many ways. Like by introducing moderate rules for teenagers at home. Besides this, if I give them a sense of responsibility and expectation. He/she will be more responsible in the future.
Another step is to give them a specific task to do. And to give them enough space so that they have a choice. Standing with a teenager and having trust in them will also make them more responsible.
Conclusion
This article is specifically designed for parents. By reading this article you will have access to more creative ideas while making house rules for teenagers or rules for kids at home. We also discussed important rules that each parent must keep in mind.
Besides this to keep an eye on kids and teenagers it is important to track them via different parenting control applications such KidsGuard. Which is one of the best applications for both android and iOS users to keep an eye on their kids.