Everything has its pros and cons and the same can be said about the internet. Kids can use the internet to find educational materials, e-books, and funny videos etc, but it can make them addicted to their devices. Also, there's a chance that they might be seeing inappropriate content on the internet like pornography, violence, nudity, etc. Keeping these in mind, Apple has introduced a new iOS parental controls feature called Screen Time in 2018. This feature helps parents monitor and restrict their kid's online activities and help nurture healthy screen time habits in their kids. In this article, we will tell you how to use the iPhone or iPad parental control on iOS 12/13/14.
KidsGuard Pro is the best iPhone monitoring app, letting parents to check text messages, view social apps chat history, track call logs and more on child's iPhone.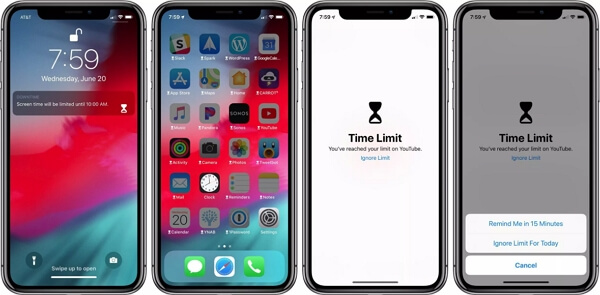 Does iPhone have Parental Controls?
Yes, without the use of any iOS parental control app, there is free feature called Screen Time. It comes with iOS 12 and allows parents to set content, apps, games, screen time, purchases, downloads and other restrictions on their kid's devices. If the kids use their parent's device, then parents can set up Apple parental controls easily, but if the device belongs to kids, then they will need to ask for their child's permission and passcode to enable this feature. After that, they can use Family sharing to configure their child's device from their own device.
How to Enable Parental Controls on iOS 12/13/14 iPhone/iPad
Step 1: First, open Settings on your device and tap on Screen time option.
Step 2: Tap on "Turn on Screen Time"; and then "Continue";.
Step 3: Then, select whether the device is yours or your child's and apply content restrictions on the device.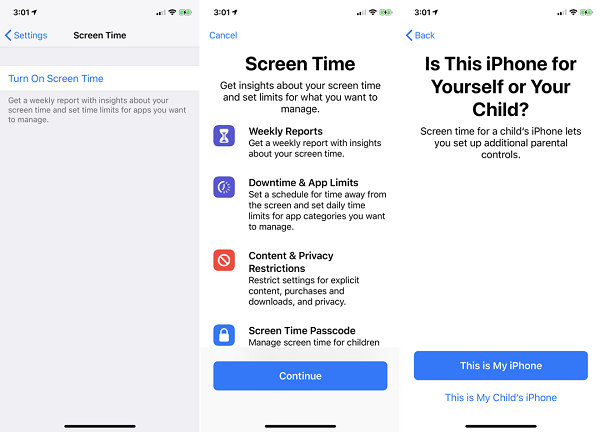 Step 4: Tap on Use Screen Time Passcode link to secure screen time settings.
Step 5: Enter the screen time passcode twice and screen time will turn on and start monitoring the device activity.
What You can do with iOS Parental Controls
The iOS parental controls allow parents to control and manage the type of content their child can access on their iOS devices. Parents can restrict websites, limit screen time, restrict certain apps, filter or block App Store/iTunes content based on types or ratings, privacy settings, data usage, block iTunes/App Store purchases, Game Center etc. Though, all of these restrictions are placed under 4 major settings which are discussed below:
Downtime - This allows you to limit the screen time of the device so that your kids don't spend too much time on their iPhone/iPad. You set a start and end time for the downtime and your kids won't be able to use their device during that period.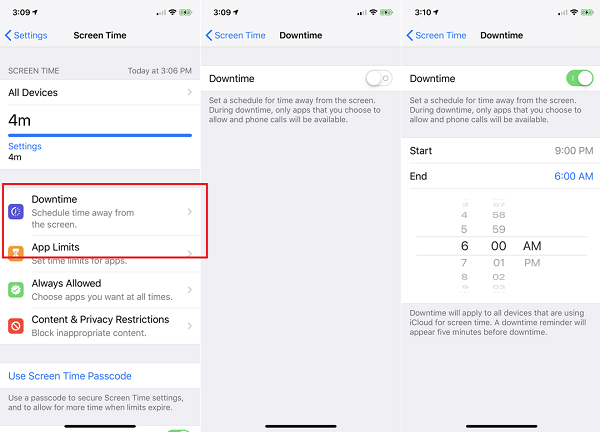 App Limits - In this section, you can limit the app usage throughout the day. You can block apps based on their category like games, entertainment, social networking, productivity, etc or block app apps on the device. Just click on the Add limit option in App Limits section and then, you can set the time limit for the apps. It is also possible to set different limits for different categories of apps and days of the week.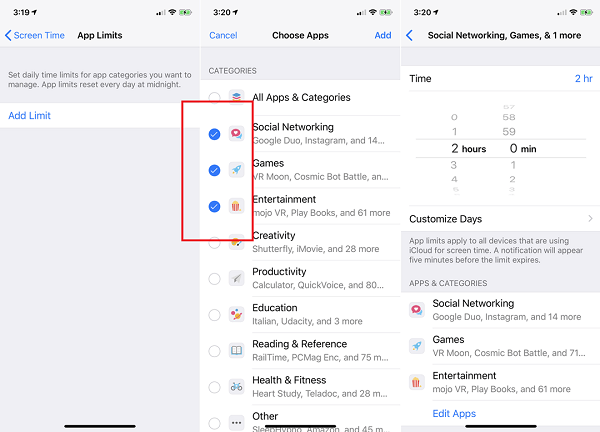 Always Allowed - This section allows you to select apps which you might want to use even during downtime or when you have chosen the All Apps & Categories app limit. Messages, Maps, FaceTime and Phone apps are all included by default in the Always Allowed section but can be removed as per your preferences.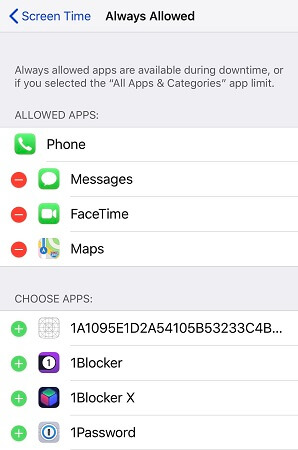 Content & Privacy Restrictions - This section is where majority of the restriction settings are placed. Here, you can select what type of content can be accessed on the device based on age ratings like TV shows, podcasts, movies, books, apps, etc. You can also block adult websites on the device or only allow specific websites in Allowed Websites the Only list. GameCenter and Siri search features can also be blocked using these iOS parental controls. iTunes and App Store purchases can also be blocked through this section.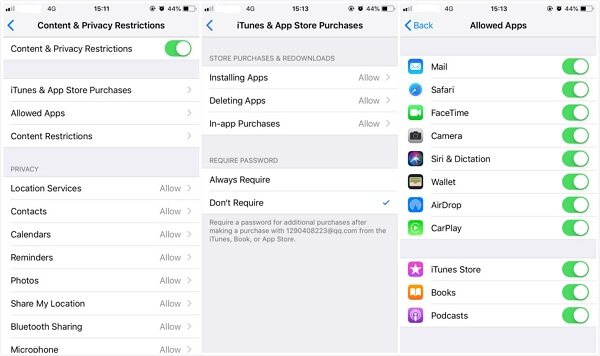 Don't Miss: Best Parental Control App for iPhone/iPad
No doubt, Screen Time is a great feature to restrict children's use of iPhone or iPad, but it comes into no use if you want to know who the child is chatting with on the phone or what content is viewed. Therefore we bring you the KidsGuard Pro iPhone spy app. It can be a great choice in this regard!
Here are some stellar features of KidsGuard Pro:
It allows parents to check 20+ types of file on the child's iPhone, such as browsing history, call logs, contacts, WhatsApp, LINE, Kik, Notes, etc.

Parents can even check deleted data on the target phone.

The operation is simple, parents can master it without special cell phone technology.

You can hide the app icon during the installation process to prevent children from being disturbed.

KidsGuard Pro is compatible with any ios system and phone model, including iOS 14.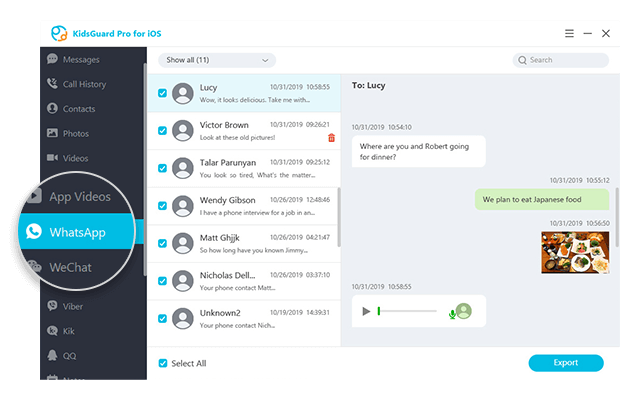 So why not have a try on your own? It won't take you too long to get started; And once you choose KidsGuard Pro, it will provide you with long-term peace of mind.
Check out how to use KidsGuard Pro parental monitoring app >>