In this current Era, science has done several researches in which very important one for parents is to know that how much screen time is too much for kids and what are the side effects of exceeding from it?
This factor plays a vital role in child's physical and mental health. Moreover, in this article, we will discuss these problems and provide some tips to reduce kid's screen time.
How Much Screen Time is Healthy for Kids?
The time, a person spends watching electronic screen is called Screen Time.
The American Academy of Pediatrics has provided parents an average screen time for Kids of different ages.
Let's discuss it according to age of Kids.
Ages 2 and under
Kids having age till 18 months should have no screen time. They could only be shown the video chatting with their family.
The children above age 18 months to 2 years can only be given a very little time screen less than an hour but the compulsory part is the presence of an adult with them.
This is the age of baby's brain development.
Ages 2–5
Children having age 2 to 5 should be allowed 1 hour per weekday and 3 hours per weekend day for non-educational screen time.
Content should be interactive, generous, educating and non-violent. This is very important life period so parents should be very vigilant about child's activities.
Screen time should be provided in front of parents or any other caregiver.
To know and guide the children what is their interest and what they should watch.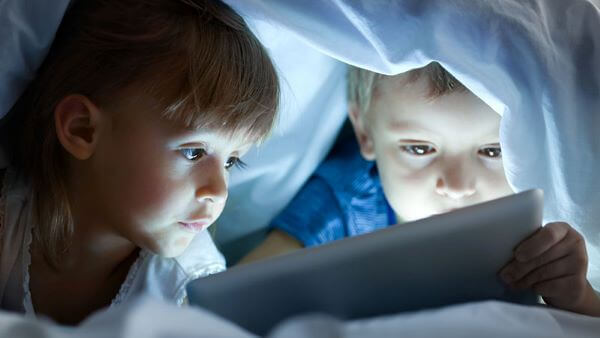 School age children and adolescents
According to surveys, on average children from US having ages between 8 to 12, spend 4 to 6 hours screen time.
Parents should know how much screen time for kids is suitable and the most important thing is what they have to watch in that time.
Both these factors will be the key factors in building the child's whole life.
Related Read: How to Monitor Another Computer Screen without them Knowing?
Symptoms of Too Much Screen Time Among Kids
Science has also provided us the knowledge of bad impacts of excess screen time.
If you find such problems in your child then definitely it means your child is engaged in any such activity not good for him or her.
In this part we will discuss that why is screen time bad for kids?
Sleep problems
The most common problem a child faces when watching excess screen time is sleep problem.
Kids are not aware of the importance of time and other things as parents are. So, parents should make a schedule for their kids to watch electronic media for a specific time.
If they will not have proper plan, they will face several issues and the one of it is the sleep problem.
Affect kid's body and mind
Unlimited screen time led your child to face several health issues.
The most common problems faced due to it are weakness of eyesight, headache problems, mental health issues, pain in backbone, shoulder pain and many such other diseases attack when a child lacks physical activities and exercise and remain engaged to the screen time.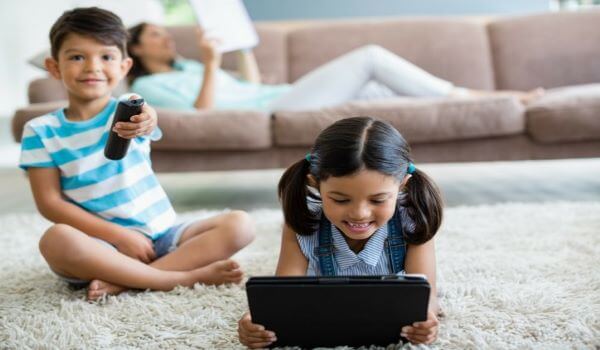 Aggressive behaviors
If your kid is all the time engaged in screen time more than the limit, he will definitely lack exercise.
Just for an example there are several games which kids play all the time and engaging themselves in a single game like killing people all the time in games makes them aggressive.
They consider their real life also as they do in game and get aggressive on very small things even a stage come, they don't even think before killing someone. It looks very common to them.
Other negative effects
Other than the above discussed problems there are a number of problems which we are unaware of, that are faced by too much screen time for kids.
It may lead to weight problems, poor self-image and body image issues, less time for learning that will lead to poor results in academics.
Watching screen time in absence of parents and care giver may lead your child exposed to sexual contents, negative stereotypes, misleading, inaccurate information, videos of stunts that may inspire them unsafe behavior.
How to Reduce Kid's Screen Time?
There are several ways for guardians by which they can manage the average screen time for kids. Some of the best and most widely used ways are discussed here:
Monitor their screen activity with KidsGuard Pro for Android
Today in this fast time, both parents have to work to live a comfortable life. In this case, the basic problem for parents is that they can't give time to their children.
Watching child's each activity is very important and giving them time is not an easy thing for parents.
Considering this need in mind an application has been launched named as KidsGuard Pro.
KidsGuard Pro for Android is the best parental monitoring app which let the parents to watch their children's activities on Android 24/7 even without letting them know about it.
How to set up KidsGuard Pro for Android on kid's phone?
Step 1.
At first, click
Monitor Now
button below to sign up an account for KidsGuard Pro.
Step 2.
After registration, log in your account and tap on
My Product
button, when skip to my product page, click
Setup Guide
button and follow the instruction to download and install KidsGuard Pro for Android.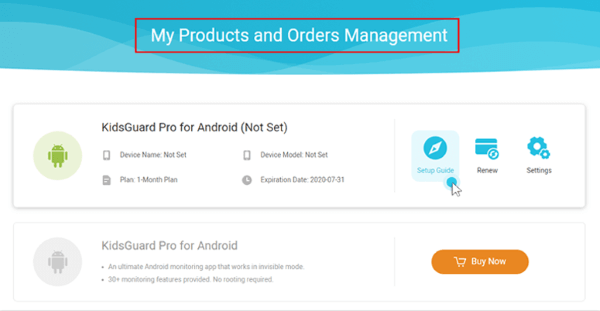 Step 3.
When you finish the correct setting, the icon of KidsGuard Pro will turn into stealth mode,it is 100% undetectable for target user. Now you can monitor target phone's activity on your own computer. Once you set up this app on your kid's phone, you can view its activities in real-time.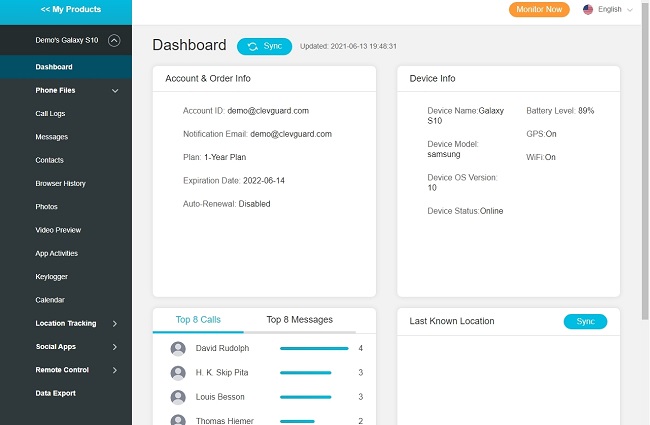 Establishing rules with electronics
Parents can also establish the rules with electronics to make your child aware of its use.
Limiting Screen Time
Parents should set the screen time limit so that children cannot waste their time than the limit they are allowed to enjoy the screen time.
Location of Electronic devices
All the electronic devices should be kept in common room. No device should be available in your child's bedroom. Children should not be allowed to watch screen time alone.
Specific Channels
Specific features are introduced by which you can block the channels you don't want your child to view. Just allow relevant channels to be opened by children.
Use Parental Apps
The most important and helpful one is that parents can use parental control apps like the best one already explained Kids Guard Pro for Android. You can easily watch all the activities of your child.
Spend time together with your kids
Today even sitting together no one is talking and everyone is engaged in his own activities on electronic devices.
Parents should give special time to their children and ask their daily routine and discuss their problems.
If parents will keep busy in their own activities and ignore their children even in front of them, then obviously children will look into someone or some other activity that may lead them to some problem of loss.
Parents should know: What Leads to Screen Addiction?
Those Children whose parents don't take out time for their children usually engage themselves in screen time activities.
They are not allowed to go outside and play. So, they start spending time on electronic devices. Unlimited use of screen time led to screen addiction.
There should be proper check on it. Lack of attention by others and living alone let the child to become screen addict.
Dull and boring routine can also lead the children a screen addict. Unawareness and no guidelines can also lead the kids a screen addict.
Parents should be very vigilant about it and try to avoid their child to become a screen addict.
Final Thoughts
We all clearly know that excess of everything is bad. Same is the case here that we should manage an average screen time for kids so that they can remain safe from the drawbacks of it.
Screen time is also important for a child's learning process, so we can also not skip it. But proper measures should be checked and then allowed.
Parents not having time for their children can use parental monitoring apps like KidsGuard Pro for Android to track all the activities of their children.
All possible solutions are available, Just the thing is how conscious we are for our children.