Question: The importance of sex education
Sex education means providing valuable information about sexuality, sex, relationship, and sexual behavior. The primary purpose of sex education is to create awareness in people, especially in the young generation.
As per recent surveys kids are getting into inappropriate activities due lack of knowledge about sex. No doubt, sex education helps kids better understand sex and sexuality and make people make good decision about their sex and physical relationships.
Part 1. How Parents Solve the Problem of Young Kids Having Sex?
It is a hard moment for a parent when they come to know that their young kids having kids. Every parent wants to save their kids from early age sex, but if they already are into a physical relationship, you cannot force them to quit.
But parents can solve the problem of their kids having sex. In these situations, only parents can save their kids, so be calm and patient.
But if your kid is under 16, try to make him understand that sex is not suitable for them at this age. Help them to get a therapy. If you your kid is happy with it, talk to him and ensure him you are with him in any situation.
Additionally, tell him if they feel that they don't want to a break from sex then support him. Be supportive if they are having problems in their physical relationship, listen to them, and give a good piece of advice.
Parents should tell their kids getting pregnant at an early age is not right thing, so they should avoid pregnancy. They can use different things to prevent pregnancy.
If you think the partner of your kid is forcing him or her for a physical relationship, then take legal action against him.
Related Read: [2022] How to Stop Teens from Snapchat Sexting?
Part 2. How to Talk to Your Kids about Sex?
There are various ways to start conversation on this serious issue but people should start carefully.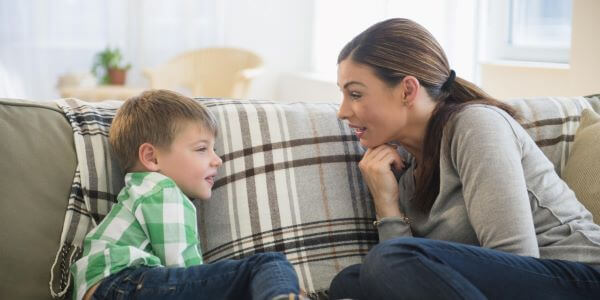 Talking about sex and sexuality with children
A few years back, people avoided talking about sex and sexuality to kids. But people should understand that it's necessary to tell your kids about sex and sexuality because, at an early age, they remain curious about sex and sexuality.
So, they try to find out these things in different ways, which can be dangerous for them. So it's your duty to tell them about gender, sexual orientation, sex desire, changes in the body, and behavior and that's normal. Also, tell them about the perfect age for dating, intercourse, and long relationships.
Steps for talking about sex and sexuality
Here are proper steps for talking about sex and sexuality.
Teach them in early age
The Children get to know about sex, sexuality, and relationship from the moment they are born. Gradually they learn what words to describe their body parts. Kids are always curious about their body parts, and it is pretty normal. Parents should use correct terms for body parts.
This will make your kid ask questions and share problems about their body parts. As your kid grows, discuss these things with them like.
Talk about puberty before they hit it. It will enable your kid to accept these changes.
In this way, your kid will not prey on pornography. Tell them about safe sex practices before they become sexually active.
According to the search, if you discuss relationships, sex, and sexuality with your children and give them accurate and compressive information, it will prevent your children from experimenting with it.
Be one they ask for help
Make this conversation comfortable for your kid. In this way, your kid will approach you to seek accurate and compressive information. He will not have to google it or ask his friends for his queries.
Keep the conversation casual
This conversation doesn't need to be a formal sit-down conversation. You can talk about it anytime or integrate it with another exchange. Make it a part of everyday life.
Use cues in conversation
Get help from news, current affairs, social media, advertising, song lyrics, television, books, and movies to initiate the conversation about sex and sexuality.
You don't need to wait for the kid to start this conversation by asking any question.
You can start this conversation with an open-ended question "what do you think you would do in that condition".
Use books and other resources
You can get help from a picture book to explain complex things like conception and pregnancy. If your kid tries to get information online, he will be misguided. So you must discuss it with your kid before he goes for an online source.
Tips for all ages
Here are few tips which works for all age groups people.
Explain the things properly
Explain the things to your kid in a way that is easy for him to understand. For example, a six-year-old kid will not be interested in knowing all the details about ovulation, and he will not understand the medical terminology. So make him know that women have eggs that make the baby.
Use correct words for body parts
Using actual names for body parts like penis, scrotum, testicles, vulva, and vagina is beneficial. This will make communication easy for a kid.
Involve other parents too
All the parents should participate in a discussion about sex. It will make your child think that it is ok to talk about sex and sexuality. They will become comfortable.
Start a open conversation
Some kids are shy and uncomfortable starting such discussions. So being a parent, it is your job to start the conversation in this case.
Related Read: Top Teenager Sexting Apps that Parents Should Know
Part 3. How Do Parents Know If Child is Searching Sex-related Issues?
Various methods are available for knowing about the kid's sex activities and issues, such as:
Kids usually use the internet to search about sex, sexuality, and sex-related problems. So, parents can quickly know what's going on in their life by using the powerful app KidsGuard Pro.
KidsGuard Pro is well-known monitoring apps that provide you access to kids' phones, that's mean you can see what your kid searched and watched on your phone. Moreover, you can see the web history, social app chats, and real-time location through this app.
How to Monitor Kid's device with KidsGuard Pro for Android?
Step 1.
Click
Monitor Now
button below and skip to KidsGuard Pro's website, sign up an account and login.
Step 2.
Go to
My Products
page and tap on
Setup Guide
, follow the instruction to intall KidsGuard Pro onto target phone. This step only needs to take 3-5 minutes.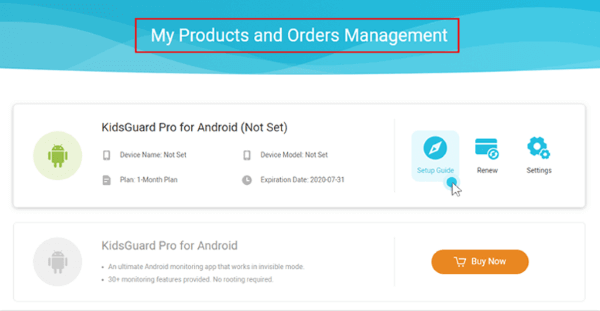 Step 3.
Now you can view target phone's activities on dashboard secretly. Including social media apps, incoming or outcoming calls, browser history etc.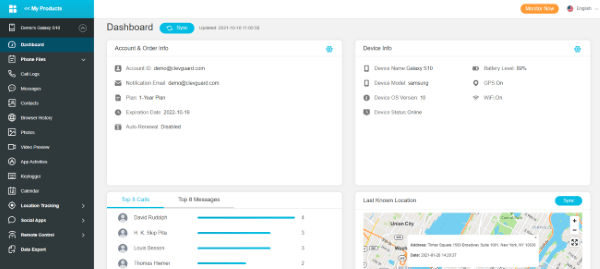 See the change in physical behavior
One of the main ways to know about kids' sexual issues is to notice their behavior. If your kid is sad, depressed, aggressive, this could signify that your kid is involved in sex.
Talk to their friends
If you doubt that your kids are in a physical relationship, talk to their friends to confirm because usually, kids share these fantasies with their friends. So sit with them and ask them about the issue; they will sourly share with you because it's a matter of kids' safety.
Part 4. Final Thoughts
The main reason for introducing sex education is to create awareness among young and kids. Because little kids having sex now a days. Sex education helps your kids to clear all misconceptions about the sex life.
Additionally, it helps the kids make the right decision about their future lives. Parents can play a significant role in educating their kid's abo all sex-related things. But sex education is a sensitive topic, so before talking to your kids about sex, make sure you choose the right words because a single mistake misleads the kids.