Text messages and some instant messaging app, like WhatsApp or Messenger, have greatly changed the way we communicate. The decrease of communication costs brings has brought us great convenience but also opened a door to some problems. Each day we spend a significant amount of time with text messages, and unknown people can get in touch with us easily via texts. So, it is no wonder that people are looking for solutions to intercept text messages without target phone for free online. It might be a cheating partner or as parents, you want to track your kid's text messaging habits. In this article, we will discuss 2 different ways to intercept text messages on Android or iOS devices.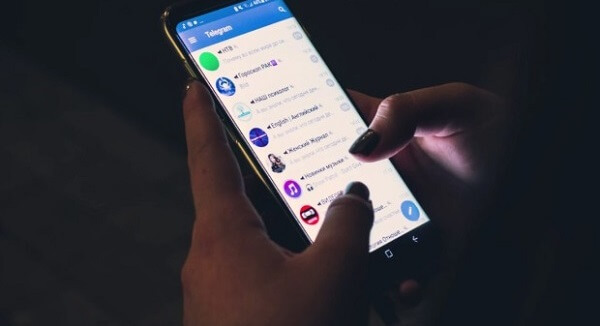 How to Intercept Text Messages without the Target Knowing
Time needed: 3-5 minutes
Difficulty: Easy
Available for: Android users
Well, to start from the beginning, it is not really an easy task to intercept text messages without target phone. Still, this feat can be easily achieved with the help of professional apps designed specifically for monitoring. For an example, you can use KidsGuard Pro. The app is designed for cell phone tracking and it provides several wonderful features. It must be said that one-time access to the target phone is required in order to install KidsGuard Pro and upload data. However, after the installation, there is no need for the target phone any more to intercept someone's text messages. All the messages on the target phone will be collected and uploaded to KidsGuard Pro's online panel. You just need simply sign into the online dashboard and choose which files you want to view.
Generally speaking, KidsGuard Pro can help you read anyone's text messages without touching the target phone, and the features go further than that. Here's why you should choose KidsGuard Pro for tracking text messages:
KidsGuard Pro tracks both text messages and instant messages from social apps like WhatsApp, Facebook Messenger, Snapchat,etc.

The app stays completely hidden on the target device. The owner of the target device will not notice it.

Messages deleted or in the sending box can also be intercepted because of the powerful keyboard recording feature.

Real-time data syncing without any delay. You can stay informed of everything happened on the target phone.

You will be able to view the name of the contact person, along with their time and date stamps.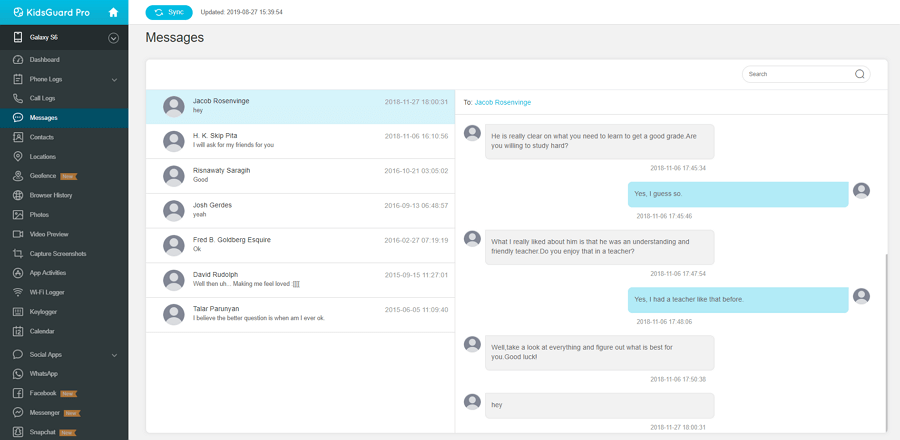 Those only were KidsGuard Pro's most attractive features related to text message tracking. This great app can also help you to track call logs, find the current location, and monitor keystrokes, capture screenshots remotely etc. The best thing is all these are covered within 1 plan, which means if you choose KidsGuard Pro to read someone's text messages, you will get multiple cell phone tracking features in the meantime.
It's easy to intercept text messages without target phone for free using KidsGuard Pro. Whereas, a very complex app will be very difficult for users to handle. So, let's have a look at the operations.
Step 1: At the beginning, you must register an account with KidsGuard Pro and get its valid license.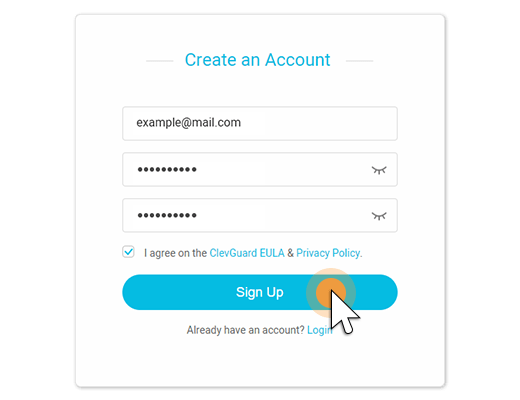 Step 2: After that, get hold of the target device and go to www.clevguard.net to download KidsGuard Pro Assistant. Then tap on the downloaded APK file in order to install the app. Simply follow the on-screen instructions to walk through the whole process.

Step 3: After the installation, the app icon will disappear from the Home screen of the device. Now, visit the web control panel of the app and select Messages, where you will be able to monitor the chat history from the dashboard.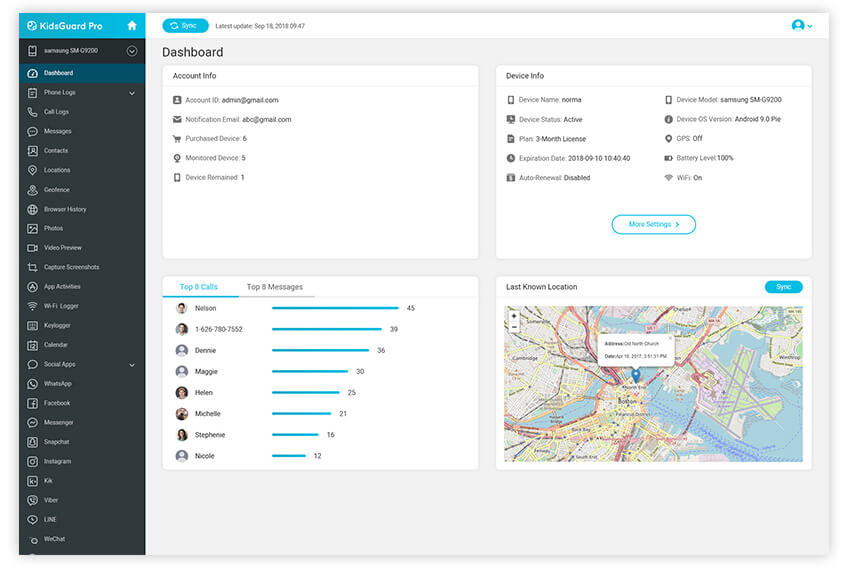 This is the best way to intercept text messages if you are using an Android device. The app is fast and very convenient. There is an online demo for free trial. You can experience the whole app before purchasing.
How to Read Text Messages without Target Phone (iOS)
Time needed: 5-10 minutes
Difficulty: Easy
Available for: iOS users
Apple also has a way to intercept text messages without target phone for free online, but it is quite different from the one we just discussed previously. The fact that all the iOS devices are connected to a cloud service provided by Apple, if iCloud message syncing is enabled on the target device, then all the messages sent and received by and from the device will be uploaded to the cloud. This make it possible to read someone's text messages without accessing the target iPhone.
The actual procedure is very easy. To start with, make sure you have the same iCloud account and password of the target phone.
Step 1: Go to Settings > iCloud on the target iPhone and enable Messages option.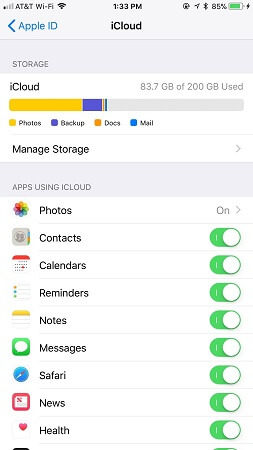 Step 2: Next, go to your Mac and log into the iCloud account using the target device's Apple ID and password.
Step 3: After that, open messages app and check the Enable Messages in iCloud option on Preferences. Then you can click the Sync Now button if you want to immediately read the messages.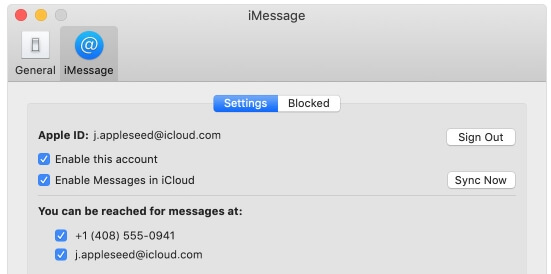 This is how you will be able to view all the text messages stored on that cloud account. Unfortunately, this procedure is not without its flaws. Here are its limitations you should also know:
You have to figure out or somehow get hold of the Apple ID and password for that account.

If the user has enabled two-factor authentication, you also have to know the password for that device to get the code.

The message tab has to be enabled in iCloud.

You need to have enough iCloud storage, if not you either have to empty it or purchase more storage.
Conclusion
So this is how to intercept someone's text messages without having their phone. The procedure for Android requires the use of a professional app called KidsGuard Pro. Unfortunately, iOS has to use the iCloud method to intercept texts. This method is effective but only to some extent and there are several limitations. If you have any better solutions, welcome to comment below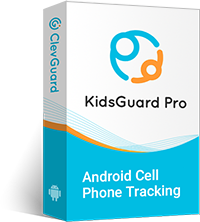 Best App to Intercept Text Messages on Android
Check all incoming, outgoing and deleted text messages.

Track all social media apps chat history.

Remote monitoring without having the target device on hand.

The app works in stealth mode. 100% undetectable.

Other amazing features like track locations, call history, photos, videos, browser history and more.