Snapchat is widely popular among the teens and adults because of its feature of automatic deletion. It allows its users to keep all their Snapchat photos, messages, and stories hidden. However, this encourages a lot of people to use the app for inappropriate reasons. If you're worried about what your kids or spouse are sending, there are many dedicated Snapchat monitoring apps out there. In this article, we'll discuss how to see other people's Snapchat history even without the target being known about it in 2020.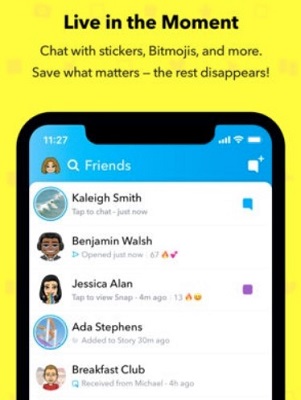 The Easiest Way to See Other People's Snapchat History Secretly
Designed for concerned parent or couple, KidsGuard Pro is the best Snapchat history viewer that offers a whole range of features. It is one of the few apps that can monitor Snapchat secretly and effectively. The KidsGuard Pro app not only gives you full access to someone's Snapchat history, but also can do much more than your expectation – now have a quick look at its undeniably advanced and reliable features.
Monitor Snapchat sent and received messages

See Snapchat shared photos and videos

Capture screenshot of Snapchat automatically or manually without notifying

Track Snapchat activity without someone's account and password

Monitor other social media apps like Instagram, WhatsApp, etc
To clear your concerns, KidsGuard Pro also offers a free demo. Just a simple click on the button below will enable you explore the 30+ features.
How to See Snapchat Chat History of Others using KidsGuard Pro
Time needed: 3 minutes
Ease of use: Easy. No technical skills required.
KidsGuard Pro works well on all popular Android devices. Unlike its competitors, it can monitor social media apps including Snapchat without rooting the device. To see other people's Snapchat history with this tool, you have to follow three basic steps.
Step 1. Register
Sign up for free with your email. Then buy a license to unlock Snapchat history monitoring features.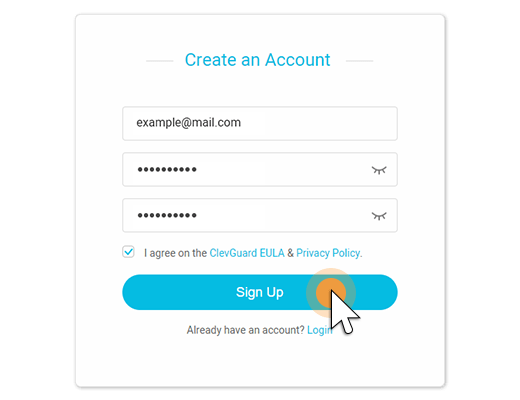 Step 2. Install KidsGuard Pro
Download the app on target device through the browser. Opened the downloaded file to complete the setup procedure according to the easy on-screen wizard. Once installed successfully, the best thing is that the app icon will vanish from the screen.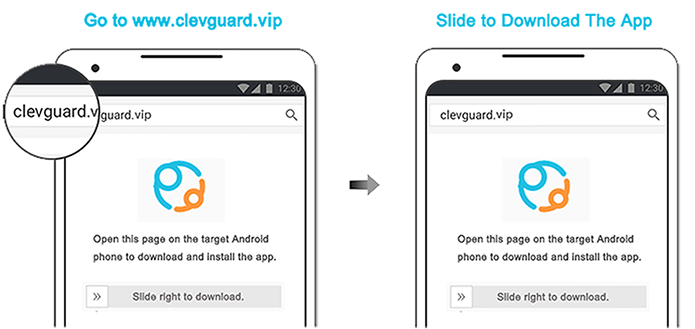 Step 3.

Monitor Snapchat conversation history

Visit its online control panel on your own device. By selecting "Snapchat" under "Social Apps" in the left, you can track all Snapchat conversation history on target device remotely. If you want to take screenshot of Snapchat while the target is using it, please navigate to "Capture Screenshots" under "Remote Control".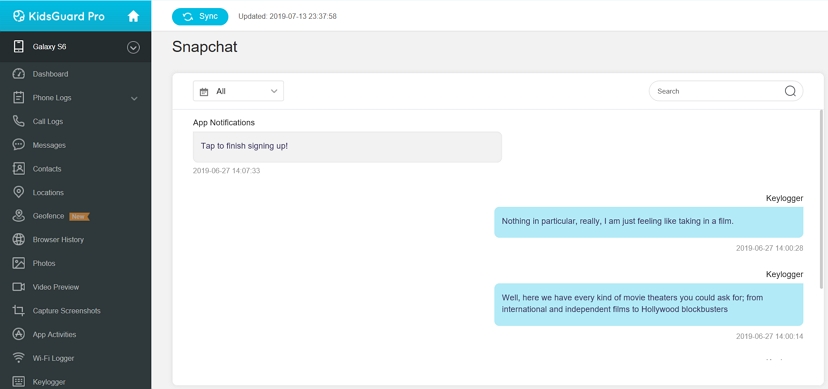 Watch Below Video to See Other People's Snapchat History without Them Knowing
Why KidsGuard Pro is the Best Snapchat Monitoring Solution
It can upload Snapchat data in real-time so you don't miss any detail.

You can view someone's Snapchat remotely without touching the target device.

The target person never knows you are monitoring on their Snapchat as the app works stealthily.

It can log into someone's Snapchat without logging them out.

You can monitor multiple Snapchat accounts at the same time.
Other Go-to Snapchat History Viewer Apps
There is no app that can take the place of KidsGuard Pro. However, there are two other apps that can give a close competition to KidsGuard Pro due to its amazing design. Let's have a look at them.
MoniMaster is another great cell phone monitoring app that can help you in reading someone's Snapchat conversation history. With this app, you don't have to do any hard work as it is built with advanced technology to do all the work secretly. Apart from that, MoniMaster will ensure that you are shielded with the utmost privacy and security in terms of the data you retrieve from the target device, eliminating any and all possibilities of data hacking and stealing.
How does MoniMaster look like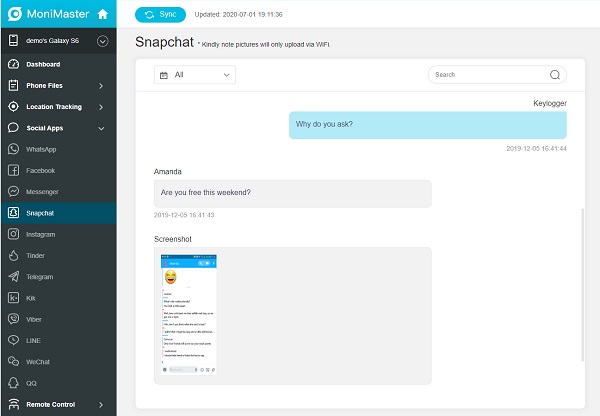 Features of MoniMaster
Snapchat chat history

WhatsApp messages

Text message

Record calls

Incognito browsing history

Location tracking

Geofence
Our next pick goes to FoneWatcher. With the use of FoneWatcher, you are allowed to view someone's Snapchat history even it is destroyed automatically. The best feature of this app is that it runs in the background without affecting other apps. What's more, it is hassle-free and you can monitor someone's cell phone without them knowing at ease.
How does FoneWatcher looks like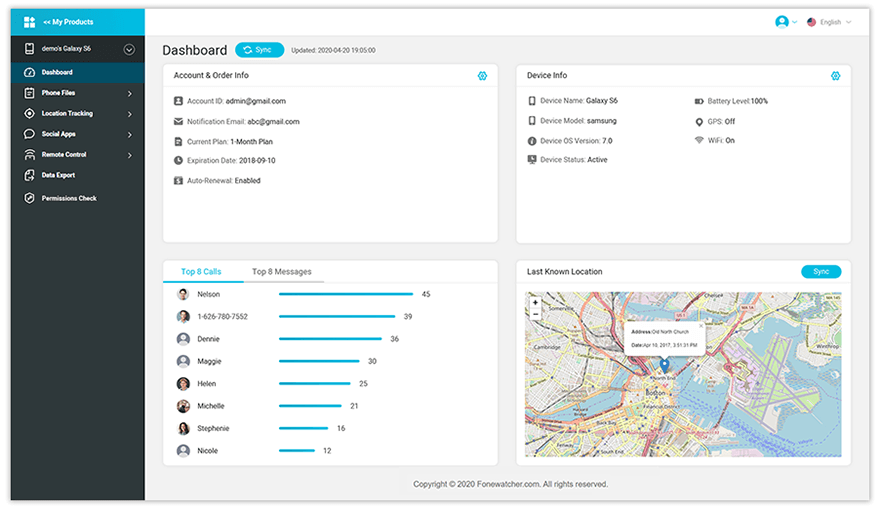 Features of FoneWatcher
View vanishing Snaps

Take surrounding photo

Take screenshot

App activity

Notes

Contacts

Real-time locating
Conclusion
With the growing use of Snapchat and other social media platforms, keeping track of your loved ones' activity is extremely necessary. With the investment now, you can avoid major losses both emotionally and financially in the future.
Snapchat history viewers are not always a bad idea, they can also be used appropriately. We have recommended 3 of them. Based on all the criteria, I have found KidsGuard Pro for Android to be my perfect companion. It gives me a lot of features that help me out in any need. If you are wondering how to see Snapchat chat history of others, you should get KidsGuard Pro now from here.