When it comes to sending messages, WhatsApp is arguably one of the best options for mobile phone and PC users. A large number of features, coupled with support for various devices, make it a great messaging platform. However, if you are grasping at straws for ways to know what someone is doing on their WhatsApp account all day long, you're not alone. Do you still think WhatsApp web is the only way to do that? There is actually a more advanced method that you could take advantage of when you are trying to learn how to read someone's WhatsApp messages on PC. It can perfectly fulfill your needs even without the target person knowing.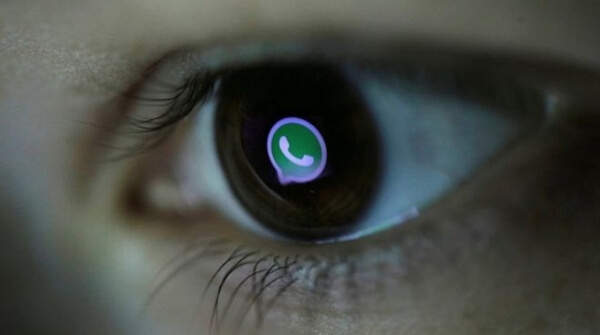 Conventional Method: See WhatsApp Chat on PC Using WhatsApp Web
Suitable users: For those who can have access to the target iPhone and a computer.
Is it incognito: No. It can easily be discovered if the owner of the iPhone opens the phone as WhatsApp web active notification pops up.
WhatsApp web is another simple choice of reading someone's WhatsApp messages on PC. If you're looking for a quick way and don't need any additional features, here is how to do:
How to Read WhatsApp Messages on PC with WhatsApp Web
Step 1: Open the WhatsApp app on your phone by tapping on it.
Step 2: Navigate the Settings from the bottom menu and select WhatsApp Web.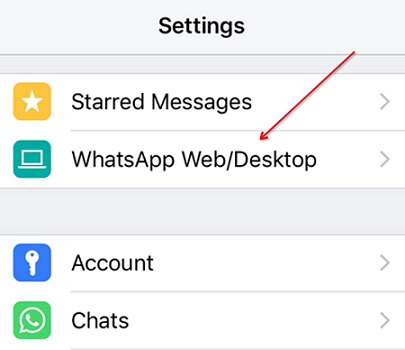 Step 3: Then open web.whatsapp.com on your computer using the web browser (Chrome, Firefox, Opera, Safari or Edge are compatible). Scan the QR code with your cell phone.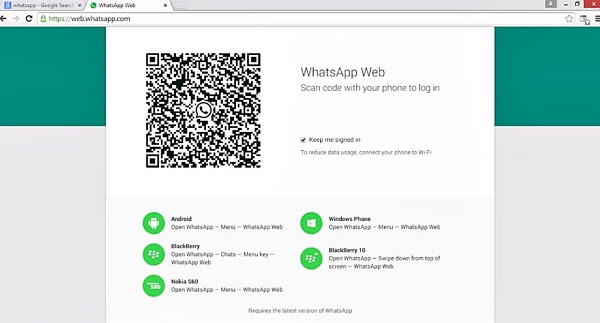 Step 4: WhatsApp will then open in your computer browser and you'll be able to read the messages. However, remember to log out when you've finished, because WhatsApp web notification is activated on target phone like below.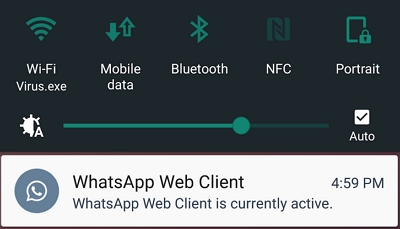 Pros

It is free and official.

The WhatsApp message is in real-time.

No app installation is required.
Cons

Great Possibility of being caught.

It can easily be turned off by the user.

You have to access target phone everytime to check new data.

Deleted WhatsApp messages can't be checked, as well as WhatsApp calls.

You must know the unlock code or pattern of the target phone.
Advanced Method: Read Someone's WhatsApp Messages on PC Using KidsGuard Pro
Suitable users: For those who want to read someone's WhatsApp messages on PC secretly and keep the data for long.
Is it incognito: 100% hidden
When it comes to knowing how to see someone's WhatsApp messages from pc, KidsGuard Pro WhatsApp tracker is certainly a perfect solution as it is a specially designed app for that. It is a complete package that you can see all incoming, outgoing and deleted WhatsApp messages, photos, videos and calls. You name it, KidsGuard Pro has it! It is as simple as that.
KidsGuard Pro is a discreet web-based solution. So you don't have to worry about being found out. Furthermore, you can read the messages remotely without touching the target device again once installed. If you wish to have better understanding of this app, just hit the "View Demo" button below. It will show you clearly how does KidsGuard Pro work to track someone's WhatsApp.
How to Read Someone WhatsApp Messages on PC with KidsGuard Pro
Step 1: Get a valid KidsGuard Pro account.
Create your KidsGuard Pro account and then purchase an Android plan in order to have unlimited access to WhatsApp monitoring features.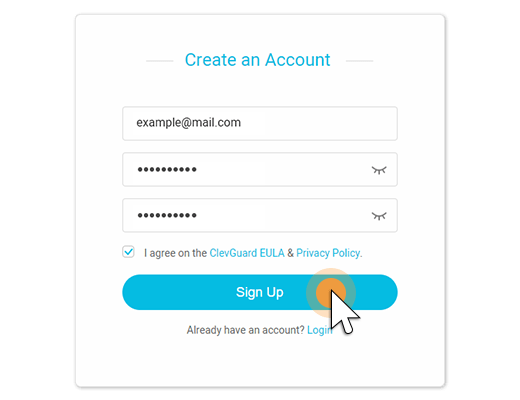 Step 2: Install the app on target device.
Get the target device to download the app by visiting www.clevguard.net with any browser. Once installed, enable the necessary configurational setting to make this app work. All the instructions are diaplayed clearly on the app interface.

Step 3: Start reading someone's WhatsApp on PC.
Now you can log in the KidsGuard Pro's dashboard with any PC, then start monitoring the target device. Click on the WhatsApp tab and you will get to see everything you need. All the data will display in order.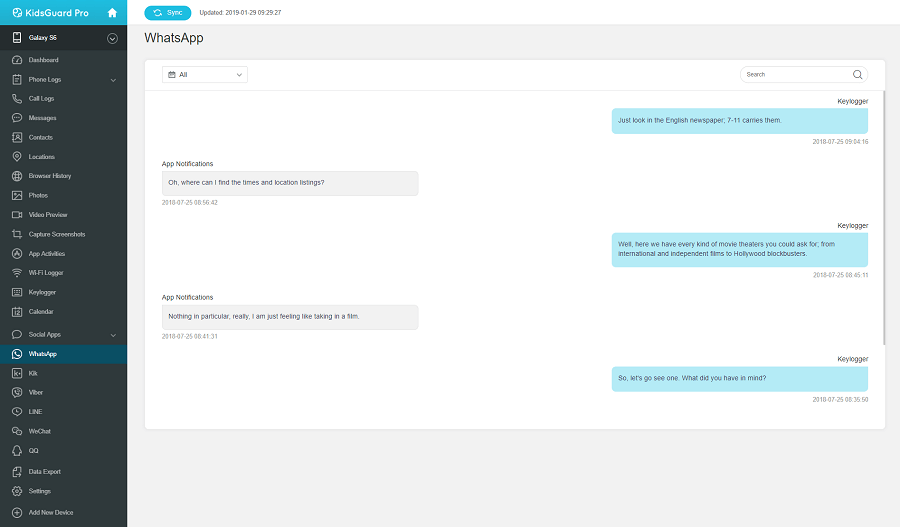 More Benefits of KidsGuard Pro
What makes KidsGuard Pro great is that it isn't just limited to WhatsApp tracking. Aside from it, other social media apps, text messages, call recordings, photos, videos and more are available for you in one package.
Pros

Remote and hidden WhatsApp tracking.

Record deleted WhatsApp data automatically.

Quick and simple setup within 5 minutes.

Affordable pricing with 30+ advanced features.

Compatible with all Android 4 - Android 10 target devices.
Cons

One license monitor one device at a time.

It is not free.
Write in the end
At the end of the day, if you are wondering how to read someone's WhatsApp messages on PC, I think the answer to this question might be as obvious as the question itself. Well, KidsGuard Pro aptly deserves the honour. It can read WhatsApp messages on PC if that is your primary focus. Not only that, there are so many features included within it that you might yourself be astonished when you see. And its plans are extremely affordable for that matter. If you want to get KidsGuard Pro now, you can hit the button and sign up right away.