With more than 2 billions of visitors each month, YouTube has grown beyond the simple public video sharing social media platform. Continued updates have added wonderful features that allow you to make your YouTube channel private and store your video without sharing with anyone.
Thus, in this post we will discuss how to make a YouTube channel private and why you need one. We will also discuss how you can view your child or spouse private YouTube videos without them knowing.
Part 1: Why You Want to Make YouTube Channels Private?
YouTube has become one of the explicitly used video sharing platforms and anyone can access them from any part of the world. But by putting your YouTube channel on private mode, you can get full control over who can watch your video and who does not.
For instance, if you have personal content such as business project videos to share with your subordinates then you need to set your channel to private mode so other people can't get access to your private data.
You can share your private videos only with selected people by inviting them via email. Even if they send the link to your video to other people they can access the content unless you allow them. Thus, in this way you can protect your videos from scammers or unwanted audiences and create a world of your own.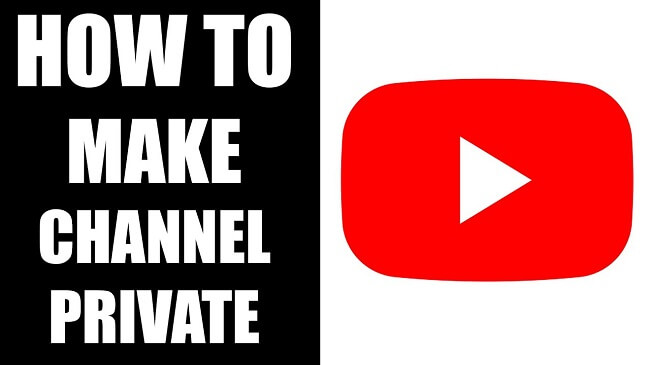 Part 2: What's the Difference Between Private and Public Channels?
To start with the discussion, first you need to make a clear understanding of the major difference between private and public YouTube channels.
Public
Public is the default setting of every YouTube channel and this means everyone on the internet has permission to watch your video. People can share these videos on their social media platforms and embed them in their websites. This setting is usually used when you want to grow your business or share the content globally.
Private
When you set your YouTube channel privacy to private this means only you have the permission to access these videos or the person with whom you have shared it. These videos will not appear in search results and people can't share them without your permission.
You can change your video setting from private to public and vice versa at any time according to your desire.
Part 3: The Limits of Using Private Channels on YouTube
Although YouTube is an excellent platform to share videos privately or save your data only without anyone knowing, still there are some limitation that you might face in certain circumstances such as;
YouTube may delete your channel if you frequently violate TOS.
You are restricted to share private video only up to 50 users, not single one more.
Future updates can impact your content.
There is no password protection for your private videos.
The terms of service are not on your side, they can remove your data any time and you may lose it forever if you don't save anywhere else.
Part 4: How to Make YouTube Channels Private?
Step 1. First you need to sign in to your YouTube account, if you don't have any, create one for yourself.
Step 2. Use a valid email address and follow the on screen instruction to complete the signup process.
Step 3. Once you have created the account, sign in? and head over to "Your Videos" on the side panel.
Step 4. In the "Your Video" section you will see all the videos that you have uploaded so far.
Step 5. Now under "Visibility" click on "Private" against video to make them private. You can also choose multiple videos at once and make them private.
Part 5: How to Make YouTube Playlists Private?
If you don't want to make your channel private but only one of two playlist then here is how you can do it.
Step 1. Sign in to your YouTube account.
Step 2. From the left menu select "Playlist" and click "Edit" against the playlist you want to update.
Step 3. Now below the playlist title, click on the drop down menu and select the private settings.
Step 4. Click "Save" and your playlist will be set to private. You can use the same procedure to make it public again.
Part 6: How to Invite Someone to A Private YouTube Channel?
Since no one can see the private video on a YouTube channel, you need to invite the specific person to show them your video.. Here is how you can do that:
Step 1. Open YouTube and sign in to your channel.
Step 2. Go to "your videos" and clickn on the "private" option under the visibility section. You will see a box with the "Share privately" option on the screen.
Step 3. Click on it and enter the email address of the person you want to share your video with.
Step 4. Tick the box "Notify via email" and click "Save". Your video has been shared with that person.
Part 7: How to See Someone's YouTube Channels Even If It's Private?
As we know one can only see private channels videos if he is invited by the owner. So, what if you wanted to watch your kids or spouse private channel video without them knowing. That's where you require a third party tool or application such as KidsGuard Pro for Android to watch private YouTube videos.
KidsGuard Pro for Android is an amazing YouTube monitoring app that parents and partners have been using to keep a watch on their kid or spouse's YouTube activities. That's not all, apart from YouTube you can monitor all other social media apps like WhatsApp, Instagram, Facebook, LINE, Discord, Skype and much more.
You can also read all the text messages, listen/record the calls and track the real time location of your target mobile. What's impressing, you get all the updates remotely in real-time. This means even if your target device is at the other corner of the world you can still get updates without any hassle.
Setup Guide for KidsGuard Pro for Android to See Private YouTube Channels
Step 1. Start with creating an account on KidsGuard Pro official site and sign up using a valid email address and username. Next buy a premium plan from the list and unlock the features to watch your target YouTube account.
Step 2. After purchase, you will land on My Product and Management page, here you will get the link to download the apk file for KidsGuard Pro. Using the link download and install the app on the target mobile device and configure it by following the setup guide.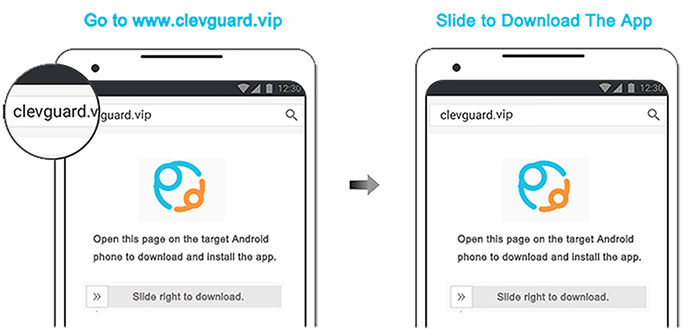 Step 3. Now leave the target device and sign in to your KidsGuard Pro account. Open the dashboard and navigate to the YouTube section, here you can see all the public and private videos of the target account.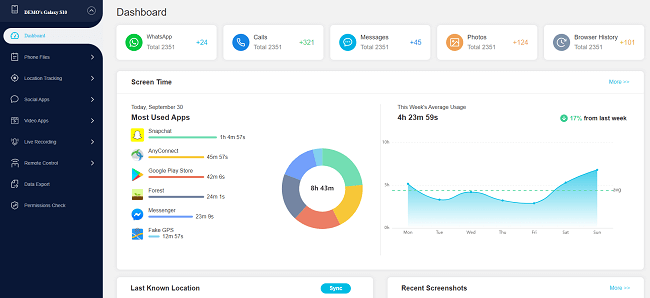 The YouTube Monitoring Features of KidsGuard Pro for Android
Monitor YouTube search and Watch history

With KidsGuard Pro you can see the record of all the search results and watch the history of your target account. In this way you can know what kind of stuff your kid is browsing on YouTube these days.

View liked videos and notifications

You can also get a record of all the liked videos on your kid or spouse YouTube account and watch them online on your device. Besides, you can see the list of all the subscriptions and read notifications on the target account.

Take screenshots and record screen

KidsGuard Pro allows you to take screenshots and record the screen for up to 5 minutes. You can collect these as evidence and use them in future.

Export data to your device

With the help of this feature you can export all the synced data directly to your device and watch it later when you have time.
FAQs about Making YouTube Channels Private
Q1. Is a private YouTube channel really private?
When you set your video setting to private mode, this means the content will be visible to only you. Only those people can watch these videos whom you invite by sending the link. These videos will not appear on your homepage and google search result. So, no one can watch them without your permission.
Q2. What's the difference between YouTube private and unlisted?
Unlisted means your videos will not appear on your homepage and google search result. Only those people who have the link can watch these videos. On the contrary, private means only those who are invited can watch the videos. Even if someone has the link to your video they can't watch it if they are not invited.
Q3. Who can see private YouTube videos?
When you privatize a video on your YouTube channel, this means no one can watch it without your permission. Only those people can watch these videos who are invited specifically by you. Above we have listed the method to invite people on your private video.
Q4. Why can't people view my private YouTube video?
People can't view your private YouTube videos unless they are invited by you. If still they can't see there are some possible reasons such as:
They do not sign in on YouTube.
They do not sign in with the account at which you shared the video.
They are not using the link to access the video.
Q5. Will subscribers see private videos?
Private videos don't appear in search results and channel homepage, thus subscribers can't see these videos unless you allow them by changing the settings.
Conclusion
As a part of google, YouTube has made some of the top features that allows you to privatize your content and prohibit unnecessary audiences to watch them. With above methods you can effortlessly privatize your channel, videos, playlista and sort out the viewers according to your desire. And with the help of KidsGuard Pro for Android you can monitor your child or spouse YouTube activities without them knowing.