If it's difficult for you to track your gym workout or menstrual cycle or can't make it to reach out to your kids or spouse on time due to poor time management; this is where a smartwatch can help you to fulfill your commitments.
Here in this blog post, I brought you an interesting topic with a list of the smart ladies watches that ranges from a stylish thin strap to a modern wide strap, made in every color, design, and size suitable for every beautiful wrist. So stay with us to the end of the article.
The Best 8 Android Smart Watches for Women in 2022
1. Samsung Galaxy Watch Active 2
The Samsung Galaxy active 2 is a very versatile device. The LTE version allows you to connect to any cell phone plan and communicate with your friends, family, and colleagues without having to carry your smartphone around. It includes a faster and more accurate LED-based heart rate monitor, an advanced accelerometer, improved GPS, and an embedded ECG sensor.
As far as activity tracking is concerned, the Running Coach feature now provides real-time pace metrics with a rundown of what to expect before starting your workout.
Whether you're walking, jogging, or running, the feature coaches you through audio cues via the device speaker or your Bluetooth headphones. You'll have 5 ATM water resistance and approximately two days of battery life, depending on usage.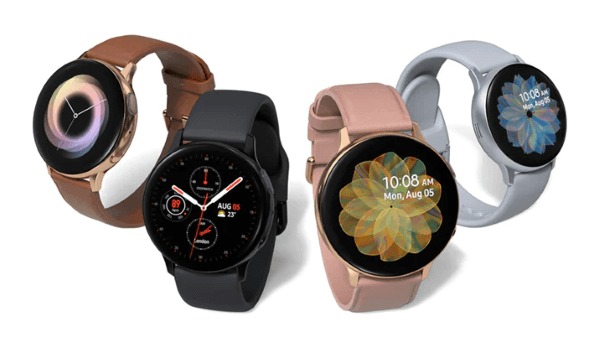 Pros
It includes GPS, NFC, and HRM.
It has improved sensors.
Contain LTE connectivity.
Have two size options.
Cons
Can get expensive with LTE.
Battery life is unsatisfactory.
2. Fitbit Sense Advanced Smartwatch
Fitbit Sense Advanced Smartwatch contains an app that will help you detect electrodermal activity which indicates a change in your body's stress level, and a built-in skin temperature sensor logs it each night so you can compare how it varies.
A built-in monitor picks up on and sends notifications on high and low heart rates. With a max battery charge lasting 6 plus days plus, combined with a battery life of up to 12 hours with continuous GPS on, users get their workouts done right - right off the bat!
Use GPS in either the running, hiking, or riding modes and use the built-in mic and speaker to answer calls from nearby phones through Google Assistant or Amazon Alexa.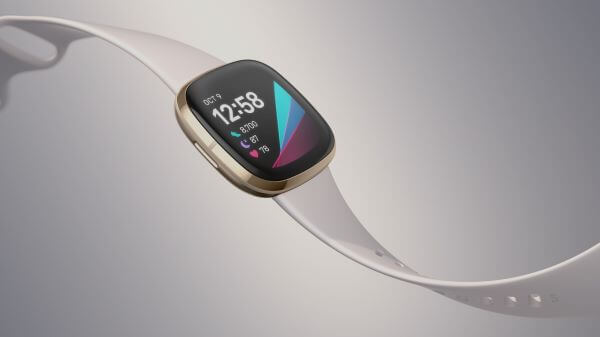 Pros
Many wellness features.
Long-lasting battery.
Built-in Google Assistant or Amazon Alexa.
Cons
GPS does not work.
3. Samsung Galaxy Watch 4
The Samsung Galaxy Watch 4 comes in various shapes and sizes so there's one available for everyone. The 40mm size is lightweight and compact, but still includes all of the latest technology necessary to make your life easier. Perhaps the most revolutionary and brilliant improvement is that there is only one sensor.
That's right - it combines multiple sensors into one piece of technology. It incorporates an optical heart rate, an electrical heart rate, and Bioelectrical impedance analysis (BIA).
This means you can take a heart rate as well as utilize your ECG reading to analyze your blood oxygen levels. One of the most attractive features of the Samsung Galaxy Watch is its operating system. The new Wear OS 3 sounds more like Google than rival Samsung.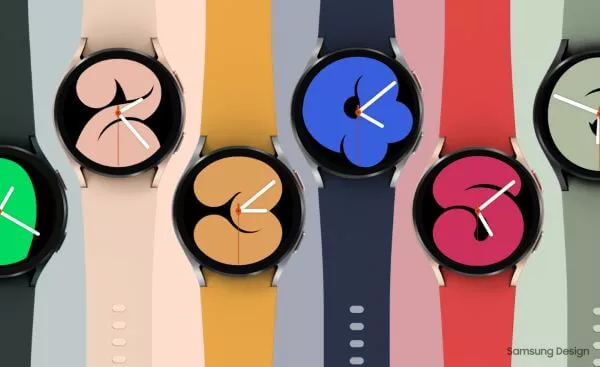 Pros
Improved health tracking.
LTE connectivity is optional.
Two size options.
GPS, NFC, HRM.
Cons
No iOS compatibility.
Average battery life.
Related Read: [Guide] Top 5 Smart Watches for Kids to Call Parents
4. Fossil Gen 4 Venture
When you're looking for a watch that combines style with substance, look no further than the Fossil Gen 4 venture. This smartwatch features an interchangeable strap, customizable face as well as built-in fitness tracking (plus notifications for incoming calls, emails, texts, and social messages).
You can customize your watch face. It includes a touchscreen and a built-in fitness tracker. Not only that you will get a microphone, music storage and controls, custom goal and alarm settings, calendar alerts, multiple time zones, LED flashlight. You'll be able to stay organized and in shape wherever the day takes you.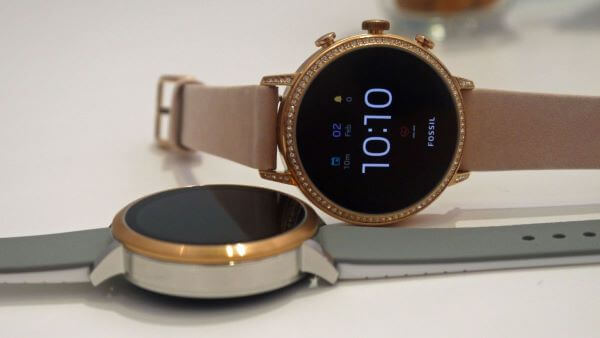 Pros
Heart Rate and Activity Tracking.
Built-in GPS for distance tracking.
Swim proof design.
Give notifications.
Customizable dial.
Cons
Not fully compatible with iOS.
Requires charging every day.
5. Motorola Moto 360 sport
The Motorola Moto 360 sports Smartwatch is one of the most popular Android smart watches for women in the market. In addition to offering a feminine round design, this intelligent timepiece also delivers notifications for news, messages, weather, and more.
The watch also keeps track of your steps, calories burned, and heart rate right from your wrist as an activity tracker. It includes Customizable Watch Faces and it is water-resistant.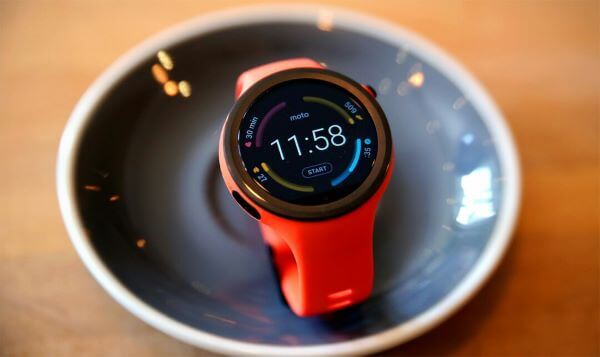 Pros
Compatible with Android and iOS.
Displays Notifications.
LCD Touchscreen with Gorilla Glass 3.
Customizable Watch Faces.
Button-Free Voice Control.
Cons
The rubber silicone band feels sticky.
A bit pricy for the specs.
6. Samsung Gear Fit2 Pro
Do you prefer less hassle? Then you'll like the Samsung Gear Fit 2 Pro smartwatch. This exceptional timepiece has automatic activity recognition and monitors your steps, distance, calories, and more. It has GPS too so it's great for tracking runs, while alerts make sure you never miss important notifications.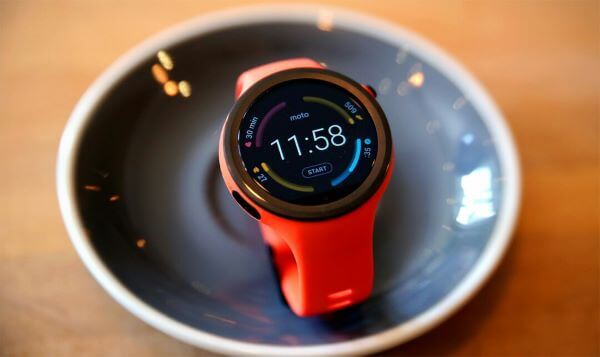 Pros
Water-resistant up to fifty meters.
Health and fitness features.
Contain music storage.
Cons
Might not be water-resistant as they claim.
Related Read: Best 5 Spy Watches with Hidden Camera in 2022
7. Fitbit Versa 3
Fitbit started the whole wearable craze with its original fitness tracker more than a decade ago. With the Fitbit Versa 3, it's now been in the smartwatch market long enough to warrant serious consideration.
True to its roots, the smartwatch is packed with fitness and wellness features, including built-in GPS, 24/7 heart rate tracking and a daily Sleep Score feature through the Fitbit app, which reviewers noted was incredibly intuitive.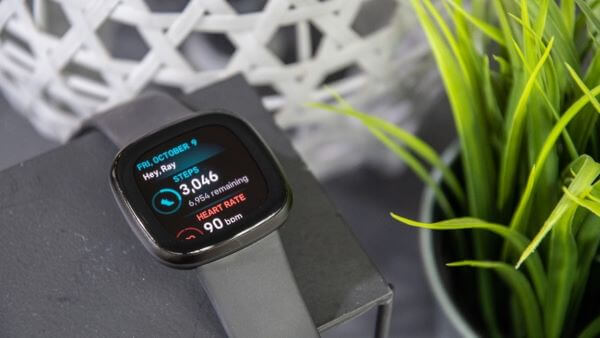 Pros
Built-in GPS.
Sleep monitoring.
6 plus days battery.
Built-in Alexa.
24/7 heart rate tracking.
Cons
No music storage.
8. Michael Kors Access Runway
Michael Kors is known for creating high-quality fashion accessories. This watch has everything you need to stay connected on the go. It's stylish and lightweight.
This attractive timepiece comes in different colors, like gold, rose gold, and silver. It has several useful features including allowing you to set personalized fitness goals and keeping track of the calories you've burned or the length of your runs using GPS.
The only real con is that iOS users will need to have the Wear OS app running in the background for the smartwatch to stay connected. When your phone is connected, you'll be able to accept or reject calls (there's no speaker, so be prepared to use headphones). Android Users can reply to texts, but iOS users won't have that luxury.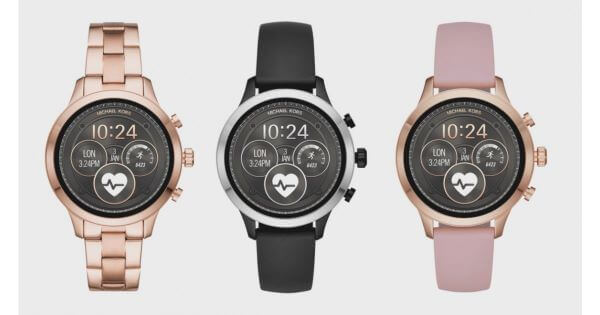 Pros
Plenty of color options is available.
Provide Google Assistant.
Contain GPS, NFC, and HRM.
Activity tracking can be customized.
Reply instantly to texts and calls on Android.
Cons
iOS functionality is Limited.
Battery life is not satisfactory.
Design is not suitable for intense workouts.
Which Android Smartwatch Should I Buy?
When purchasing a smartwatch, it's important to consider its purpose. If you are looking for style, there are several options available for women specifically. On the other hand, if you need a smartwatch that has certain features, then it might be worth your time to look at some unisex options which allow you to get more in one watch.
What to look for when buying an Android smartwatch for use?
If you're looking for a stylish smartwatch that doubles as a fitness tracker, there are countless great options to check out such as;
Activity and fitness tracking.
Text and voice call options.
Wide range of colors and sizes and GPS, Alexa and Battery life, etc.
What is the best women's smartwatch?
The best Android watch for women is the Samsung Galaxy Watch Active 2. It's quite attractive, giving it a lot of style appeal. This watch has every feature necessary in a smartwatch such as activity tracking, heart-rate tracking, Google Pay, NFC, and HRM. It has improved sensors and Contains LTE connectivity. It comes in two size options and even onboard GPS.
NOTE:
If you are finding a tool which can install onto your kids or spouse's phone to track their real-time location. Then KidsGuard Pro for Android is the best choice.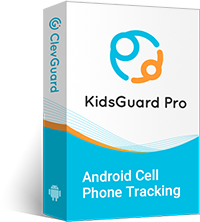 KidsGuard Pro for Android Features
Track cell phone location in real time and view location history
Check all incoming and outgoing calls & SMS
Spy on social media apps like WhatsApp, Instagram, Snapchat, Facebook, Viber, WeChat and more
Remotely access the files on the target phone, like contacts, photos, call logs, etc.
People Also Asked
Q1. What does a smartwatch cost?
The cost of a smartwatch depends on its features. If it contains all the latest technological features and is made of high-quality products then it will cost high.
Q2. Which smartwatch is the most accurate?
Accuracy for detecting baseline heart rate was 100% for all brands with values going from 80-95 bpm.
Q3. What is the best smartwatch for kids?
The Fitbit Ace 3, Fitbit Ace 2, and Garmin Vivofit Jr 3 are the best smartwatch for kids.
Q4. Which brand is good for the smartwatch?
The best smartwatch changes all the time, but typically you'll find an Apple or Samsung smartwatch at the top of the list as these are packed with high-end features and polish.