If you have a vast demand for monitoring computer activity remotely, especially after the Coronavirus pandemic, many companies started remotely working, schools transformed into virtual remote schooling, it's very important to find a way to track and record the computer activities. And that's why a good computer activity tracker is in huge demand.
So, if you are in need of an effective computer activity monitoring tool, be sure to check out the article below.  It will take you about 4 minutes to get familiar with why it's important to get a computer activity monitor and what are the most important activities you should capture. Then introduce a way to secretly record computer activity but doesn't require any expertise. Let's go for it!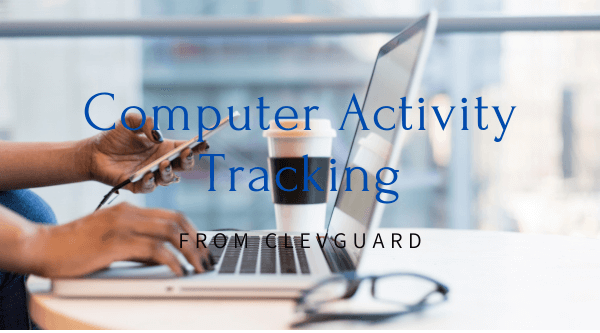 Part 1: The Benefits of Monitoring Computer Activity Remotely
You may already have the firm purpose to find a perfect way to monitor computer activity. But I still want to take a little time to introduce the significance and the benefits of computer tracking.
Yes, indeed, if you can monitor computer activity remotely, it will give you several benefits. Now, we have divided the benefits as per your status. If you are an employer and a lot of people work under you, then you will have a specific set of benefits. If you are in a relationship, it will give you a different advantage, and as a parent, it will also be different. Check them out!
The Benefits of an Employer in Employee Monitoring
Monitor the  productivity: You can identify the employees who are wasting time or getting distracted during work-hour.

Avoid potential leaks. Using a employee monitoring tool to check if they have leak the confidential documents or not.

You may also track the employee attendance. When working remotely, you may use such kind of computer activity tracking tool to track their computer's log in and log out to identify their attendance.

You will have an advantage during inter-agency investigations. If an employee is accused of misconduct, harassment, negligence, or even discrimination, you will have evidence which is the collected data by the monitoring tool.
The Benefits for a Couple in a Relationship
If you are in a relationship, you will know if you are being cheated on. To track every search, conversations on social media; basically, every activity made on the computer can help you know if your better half is cheating on you.  
The Benefits for Parents  
As a parent, it is our duty to protect our children from every possible danger. The internet is not safe for underage children; online-bullying is also very damaging for them and a form of child abuse.
And nowadays children can access to the computers more easily and they will spned much time on it to gain information. With such kind of  PC activity monitor, . You will be prepared to protect your child. you will know of all the facts beforehand
Note:
Please note that there is no free way to track the computer activity remotely and keep the hidden running at the same time.
Now, it's time to know what computer activities are worth monitoring?  And what specific information can we get? The next part can answer your questions.
Part 2: What Should be Monitored on Computer Activity Tracking?
You can secretly record computer activity very easily using a computer activity tracker. We have listed out which are the most important things you should keep in tracking. Let's take a look.
Logon and Logoff Activity
The login and logoff  activity will tell you when the target is online and when the target is offline. Especially can help the company know if the employees are taking a lot of breaks; if they are arriving late or going home early.
Web Search Activity
To track all the web browsing and download history, you will be able to know which websites they are visiting and what files they have downloaded from the internet. This can help you identify if they are wasting time on non-work-related websites or violating any of the company's internet policies.
Web Social Media Chat Activity & Contents
Using the social media monitoring feature, you should know if they are spending too much time on social media chatting. With this feature, you can even  be able to track and check all the chat histories and files.
Email Activity
As an important working medium, email activity should be monitored at the most. To track all the web-based email activity to check the inbox and outbox, making sure there are no suspicious emails.
File Activity
Track all the copy, delete, create, and rename file activity may help you know the save path of those files, this can reveal that if the employees have leaks the significant documents or not.  
App Activity
Usually, to track the app usage activity can help you know the time and frequency of a specific app. This can indicates the target's preferences.
Print Activity
Just as the title said, the prints activity records the files and documents printing histories , this can include the printed file name pages.
Above all are the contents we think you should pay attentions to and it also shows how can you applies this activity records to realize your computer monitoring aim. Finally, it's time to discover the ultimate way to spy on someone's computer activity with ease.
Part 3:How to Spy on Someone's Computer Activity Remotely?
After all this talk, what on earth is to be done on how to spy on someone's computer activity?
We already know that we must take advantages of some third party computer tracking software. But how to choose the best one? Don't worry. Leave professional work to professional people, We are the one to test and pick the most suitable and reliable one for you. You don't need to do any survey just trust us.  
Consider the diversity of functionality and simplicity of operation. We recommend ClevGuard MoniVisor computer tracking tool. We know that ClevGuard is professional in cell phone monitoring and tracking, and it has already been trusted by millions users world wide.
Actually, it does the same good in computer monitoring.
MoniVisor works in stealth mode, as the target can't realize that they are being monitored.  It has been well designed to collect all kinds of activities mentioned in the above part, it also has some other magic features like keystrokes tracking and screen's real-time capturing. Whichever way you look at it, this is your best bet.
How to Monitor PC Activity Remotely with Just 3 Simple Steps:
Step#1: Register a valid account for ClevGuard MoniVisor and then get a suitable license.
To monitor the computer activity with MoniVisor, you should get a licensed account at the beginning. This is the important credentials when you login to the online dashboard to check all the activities.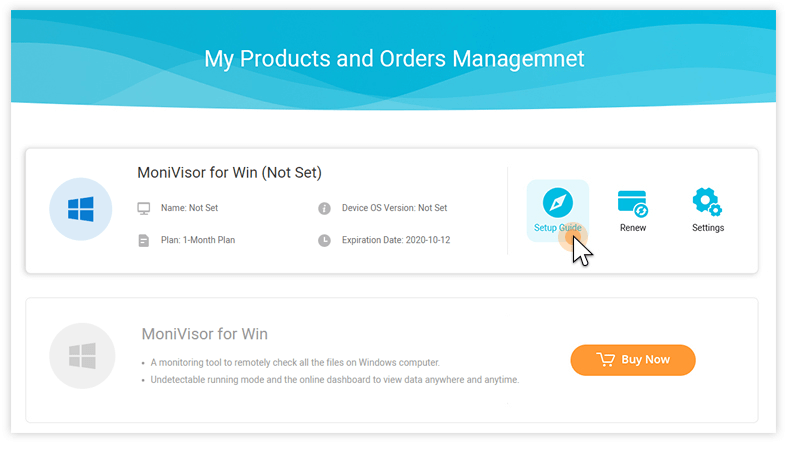 Step#2: Follow the Setup Guide and finish the setup on target computer.
After that, you will get the detailed setup guide and have to complete the installation properly. Then finish the configuration and activate the software by following the onscreen instructions.

Step#3: Now, go to the online Dashboard to monitor the target computer's activity. 
When activated the software successfully, you can login to the dashboard on your own computer with the account info you just created. It may take a while to sync the data from target computer.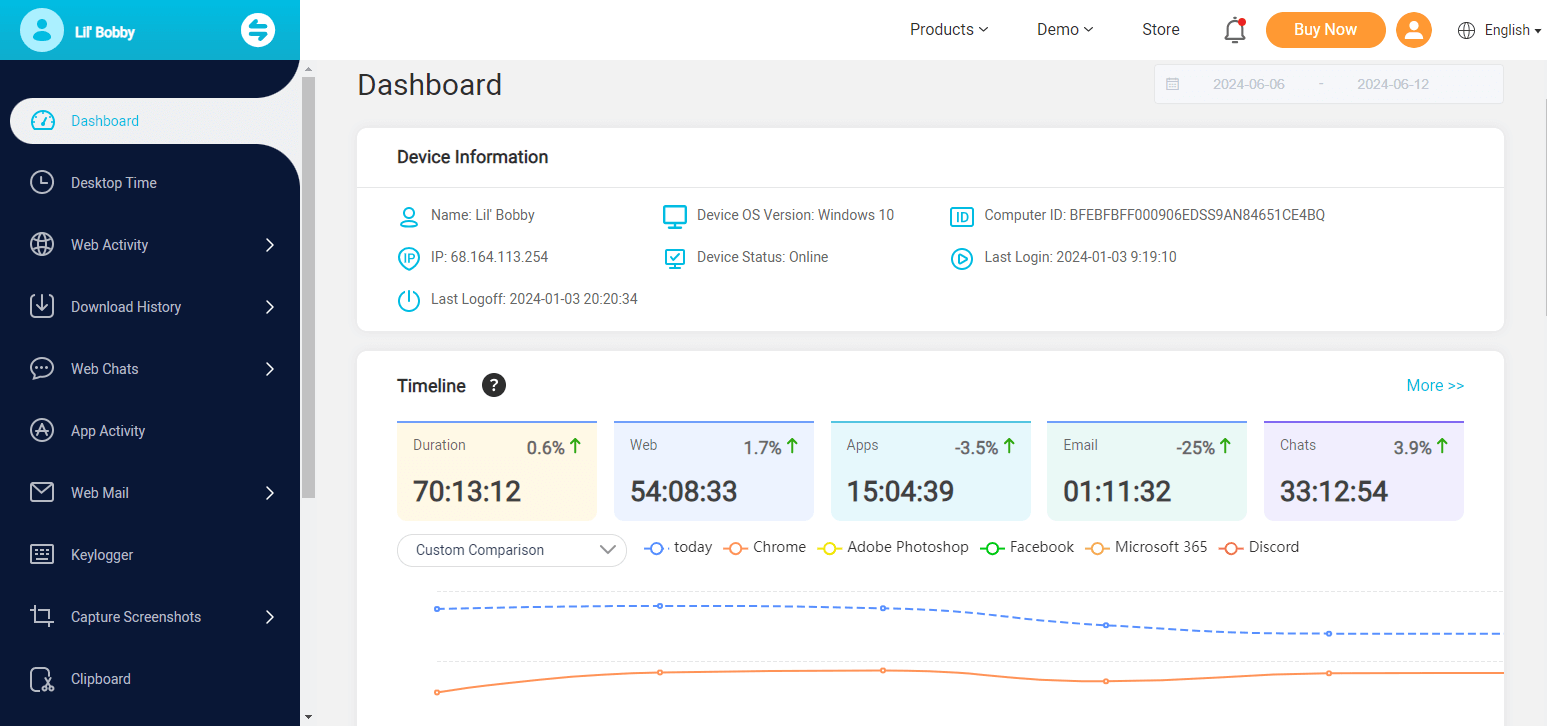 If you find the text tutorial is not easy to understand, then you can check the video guide below to get a quick view.
MoniVisor is one of the newly launched activity monitoring tools in the market. It works really well and checks out for all the functions you need for an activity monitoring tool. You will have several advantages over other competitor tools on the market if you get MoniVisor. Check them out below.
The tool will work secretly, 100% guarantee: it will not show on desktop and ask bar.

It can also be upgraded remotely, and the process is also automatic. You don't need to physical access the target computer anymore after the installation.

Multiple activity tracking features available, it's a comprehensive computer monitoring software. 

As a professional computer monitoring software, it simplifies the operation and suitable for everyone. You don't need to take much time on the target computer to increase the risk of exposure.
To Sum Up
Therefore, monitoring all computer activities is not a difficult task, but it requires a proper and efficient tool. Now, there aren't too many tools that can be considered the perfect activity monitoring tool but MoniVisor as close as you will get.
It is simple but effective. Most of all, it operates in secret so that you can monitor with ease without the fear of being found out.